Detox Your Cleaning Products
Safe Products You Can Purchase
Click on the links to purchase the products on Amazon. Click on the toxicity rating to see a full report at the EWG.org on the chemicals in the products and their level of toxicity.
Supplies Needed to Make Your Own Cleaning Products
Click on the links below to purchase from Amazon. 
Ingredients
To make all of the recipes from the book, you need:
Almond Oil - 1/2 cup
Furniture Polish

 

Beeswax Pastilles - 1/8 cup
Furniture Polish
Baking Soda - about 4 cups
All Purpose Cleaner, Drain Cleaner, Tile Grout Cleaner, & Toilet Bowl Cleaner
Castile Soap - about 8 oz.
All Purpose Cleaner, Carpet Cleaner, Disinfecting Spray, Tile Grout Cleaner
Dr. Bronner's Sal Suds - about 2 cups
Degreaser, Dishwasher Detergent, Dishwashing Soap
Essential Oils (see suggested list below)
Hydrogen Peroxide - about 8 oz.
All Purpose Cleaner, Disinfecting Spray, Tile Grout Cleaner
Lemon Juice - 2 tsp.
Dishwasher Detergent
Liquid Aloe Vera Gel - 2 tbsp.
Dishwashing Soap
Super Washing Soda - 1 tbsp.
Sponge Freshener
Rubbing Alcohol - 1/3 cup
Stone and Granite Countertop Cleaner and Disinfectant
White Distilled Vinegar - about 60 oz.
Bug Zapper, Degreaser, Drain Cleaner, Dishwasher Detergent, Glass Cleaner
Optional: Thieves Household Cleaner - comes in a 32 or 64 oz. bottle
Replaces most cleaning recipes that use Vinegar and/or Castile Soap
Containers
To make all of the recipes from the book, you need:
(1) 6-8 oz. wide mouth Glass Jar
Furniture Polish
(5) 24 oz. Industrial Spray Bottles
All Purpose Cleaner, Degreaser, Disinfecting Spray, Glass Cleaner, & Stone Countertop Cleaner
(1) 8 oz. and (1) 24 oz. Squeeze Bottles (could save old shampoo, conditioner or body wash bottles)
Dishwashing Soap and Toilet Bowl Cleaner
(1) 32 oz. Glass Jar
Dishwashing Detergent
(3) 4 oz. Glass Spray Bottles
Air Freshener, Bug Zapper & Upholstery Spray
(1) 16 oz. Parmesan Cheese Container (save your old containers)
Baking Soda Scrub
(1) 16 oz. Glass Mason Jar
Citrus Infused Vinegar
Suggested Cleaning Tools
Suggested Essential Oils for Cleaning
Click on the link to purchase the oil.
Don't already have the Detox Your Home book?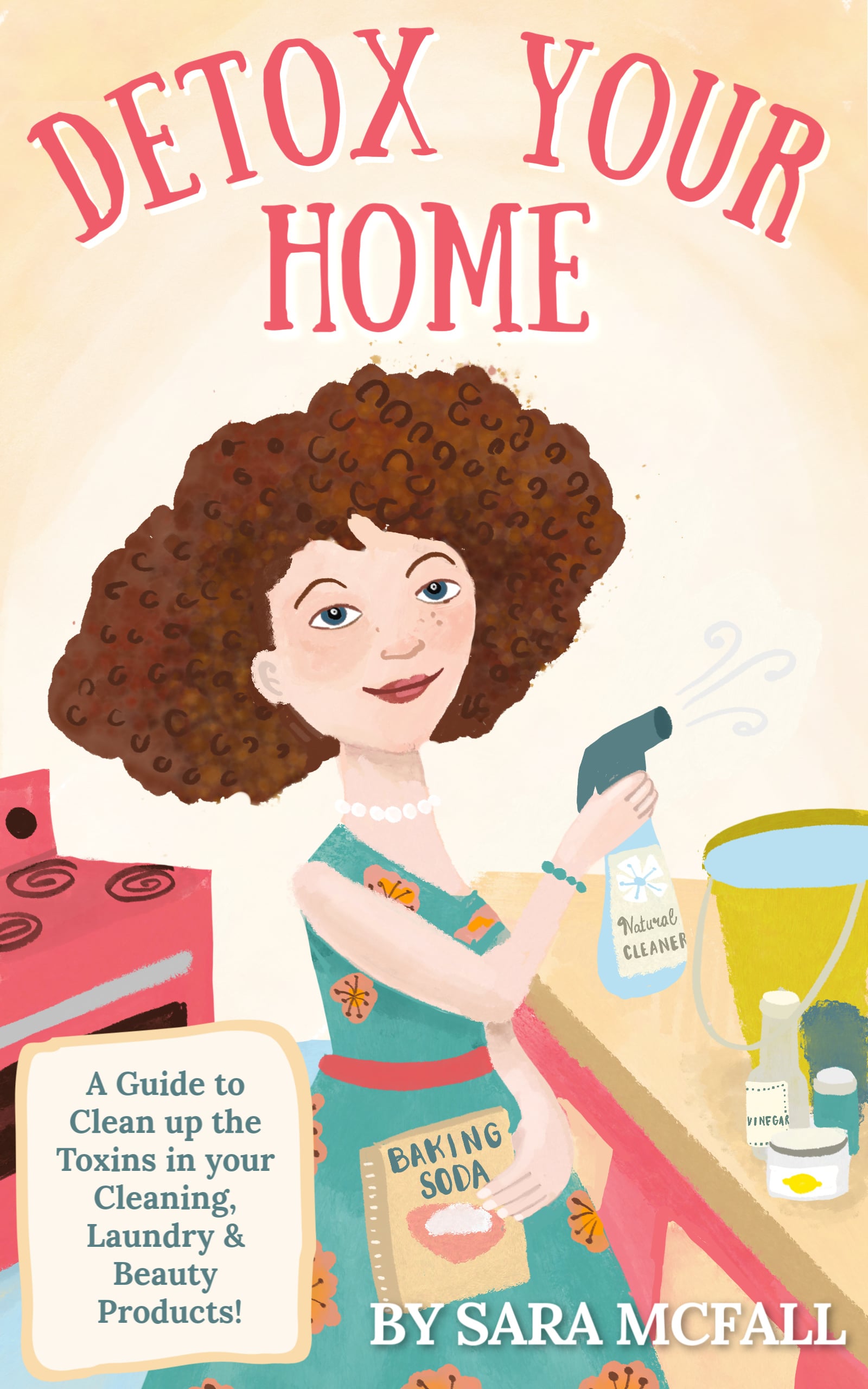 Well make sure to grab it on Amazon today so you can get started detoxing the toxins out of your cleaning products, laundry room, beauty products and food today! There are more than 80 recipes included that make switching over to a healthy home much cheaper and more fun. Click here to get your copy!
Join the Merry Messy Insiders to get a free Detox Your Home cheat sheet & recipes delivered to your inbox!