We've bought a few new traditional and truly authentic German Christmas decorations this month to really make us feel at home here in Germany as Americans.
German Christmas Decorations from Erzgebirge + Käthe Wohlfahrt
Come inside our home in the Bavarian mountains to see some of the beautiful, handcrafted decorations we're loving – like a Weihnachtspyramide (a Christmas pyramid or windmill), a Schwibboge (a German candle arch), wooden ornaments from Käthe Wohlfahrt, Nusskraker (Nutcracker) and a Räuchermann (smoking figure) from Erzgebirge (the Ore Mountains)! I also share the history of these items and do a fun unboxing of the Christmas ornaments with the kids.
Sources for the history:
Watch Other Holiday Videos as We Celebrate Christmas in Germany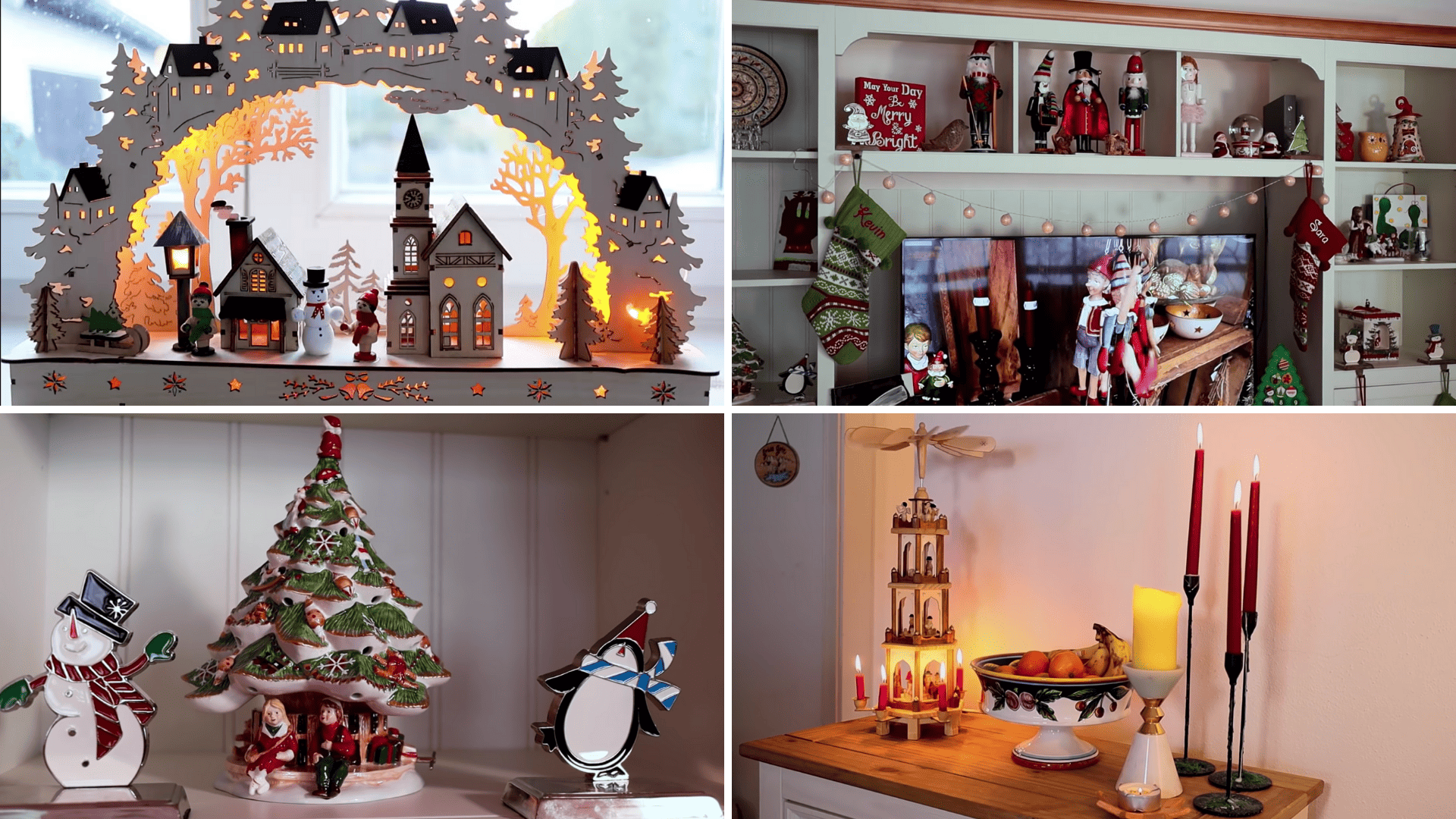 Our Story
In February of 2021, we packed up our American family of six, with four kids ages 11 and under, and moved halfway across the world to Germany to follow our dream of living in Europe again! When we were first married, we lived for two years in France and fell in love with the European way of life. Moving to Germany has been a whirlwind, especially with four kids in tow, but we're already growing stronger and better from the experiences we are having. It has NOT been easy, but that's how it usually is in life when you go after your dreams!
If you'd like to see our whole journey to getting here and to follow along with our travels, join our email list below (at the bottom of this post) to get one email each week with our latest post and YouTube video!
Like Hearing About Our Adventures?
Check out all of the blog posts I've written and videos we've recorded for YouTube by clicking here. You can watch them from the beginning to current day!