One of the most popular tourist destinations in the world is Hallstatt, Austria. From the spectacular views to the charming village, there is a lot to see and do in this historic city.
Enjoying the Beauty of This Historic Village (with Kids!)
The tiny of village of Hallstatt, Austria is known as the most "Instagrammable" town in the world. A town that was the inspiration for Arrendale in Disney's Frozen movie. A town so beautiful a replica of it was built in China. A town where tens of thousands of tourists flock for just a few hours each day to take some photos for Instagram 😳. But do they know WHY this small village of only 725 people is so important? Do they know it has 7,000 years of history and was important all thorough Europe? On this trip, our family set out to have a fun mountain vacation and learn about Hallstatt while avoiding the cheap tourist traps.
Watch all of the videos about our experiences traveling in Germany & other European countries: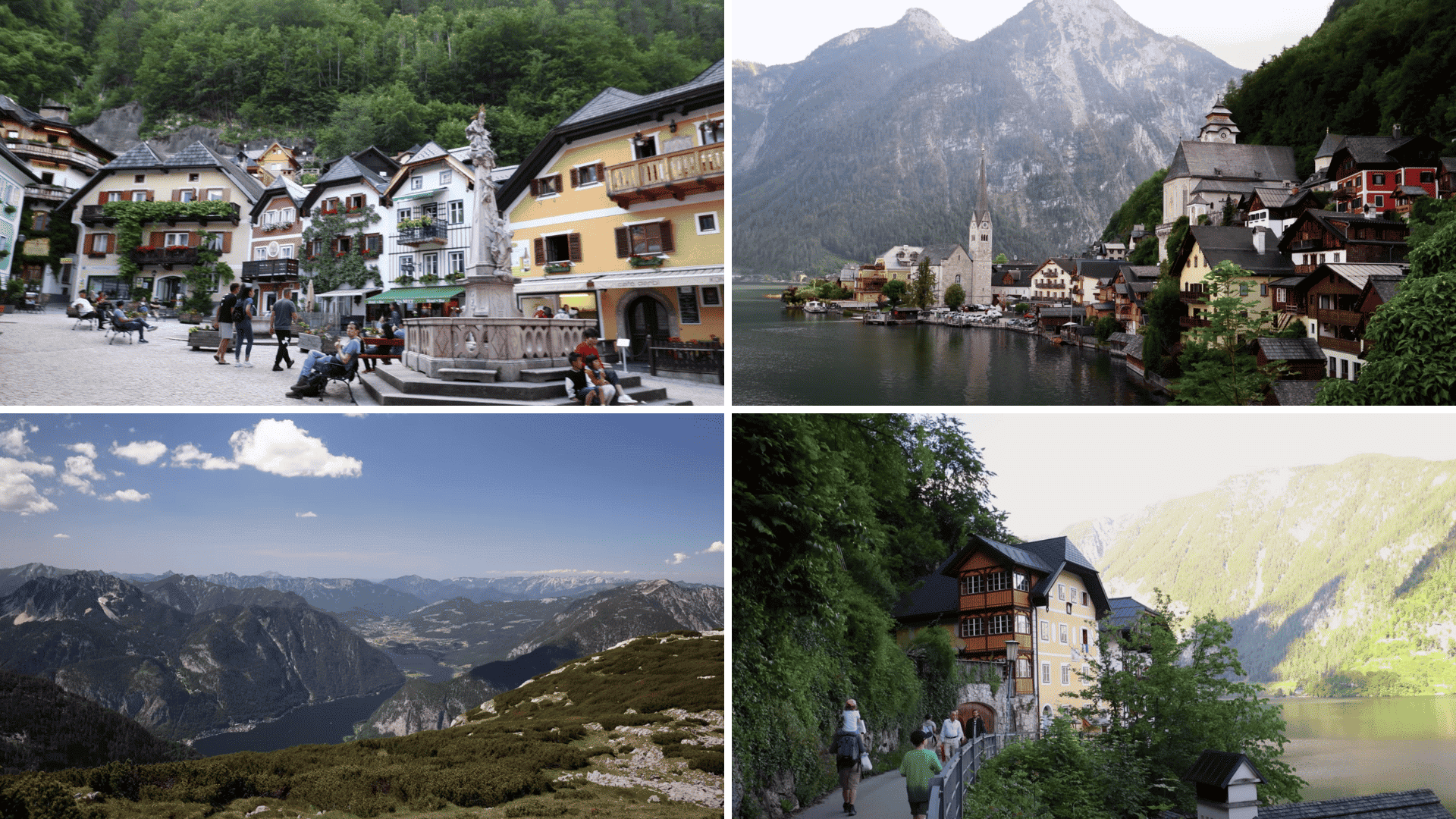 Our Story
In February 2021, we packed up our American family of six, with four kids ages 11 and under, and moved halfway across the world to Germany to follow our dream of living in Europe again! When we were first married, we lived for two years in France and fell in love with the European way of life. Moving to Germany has been a whirlwind, especially with four kids in tow, but we're already growing stronger and better from the experiences we are having. It has NOT been easy, but that's how it usually is in life when you go after your dreams!
If you'd like to see our whole journey to getting here and to follow along with our travels, join our email list below (at the bottom of this post) to get one email each week with our latest post and YouTube video!
Like Hearing About Our Adventures?
Check out all of the blog posts I've written and videos we've recorded for YouTube by clicking here. You can watch them from the beginning to current day!