A free pattern and photo tutorial to make a perfect crochet rose appliqué.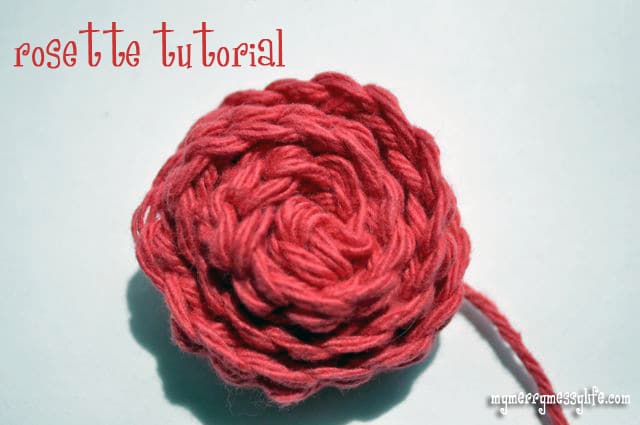 This crochet rosette, or rose bud, is super cute and super easy to crochet. Perfect flower to make if you're just learning! It's the perfect accessory to a headband, beanie or bag.
See the free pattern for this headband,
here
.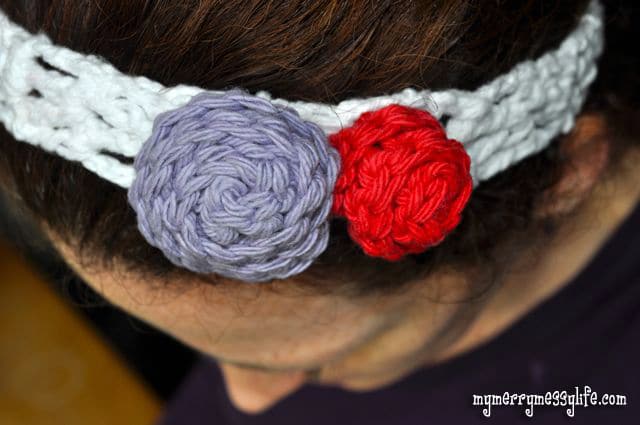 Crochet Rose Pattern
For the yarn and hook size, I would use whichever hook is recommended for your yarn to start. If you want the flower to be bigger and looser, then use a larger hook than recommended, and a smaller hook for a tighter, smaller rose.
Note: You can really make a chain however long you like. This is just my suggestion. For the red flower, I chained 25 and for the purple flower I made a chain of 12. The longer the chain, the bigger the flower.
CH 25
In the 4th CH from hook, work 2 DC.
Work 2 DC in each SP all the way down. Leave a long tail for sewing together.
Roll rose into a spiral (see photos below)
Take a tapestry needle on the bottom of the rose facing you, sew through the middle of it several times to keep all of the layers together.
Fasten off and leave the tail for sewing onto your projects!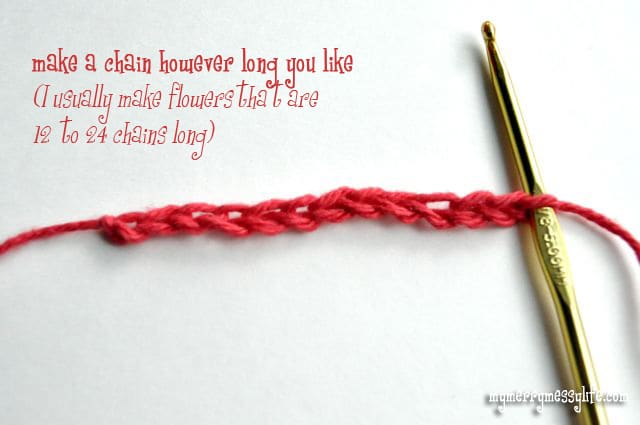 Work 2 double crochets into each chain all the way down. Fasten off and leave a long tail to sew the flower together. It makes a round spiral, curling as you go.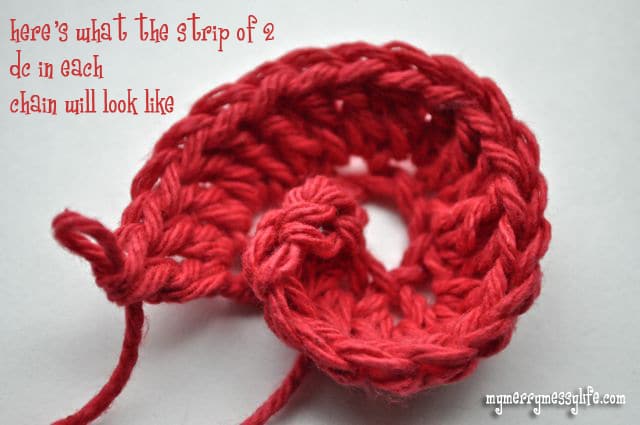 I like to go ahead and sew the short tail into the strip and cut it off. This will now be the top side since it's finished. Then, unwind the spiral and then roll it together from one end, rolling towards the other end.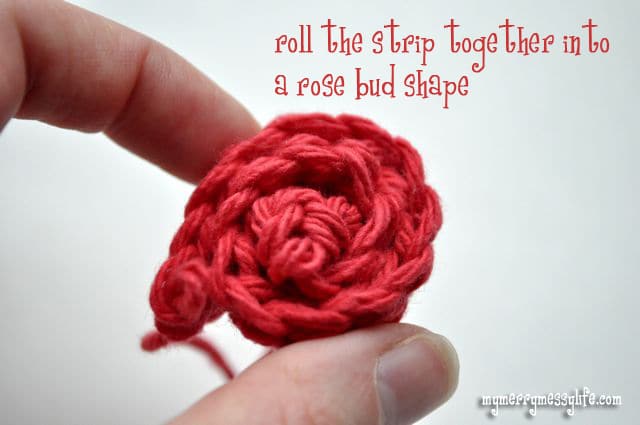 Thread your needle with the long tail and use it to sew the rose together. This will hold the rose together. Sew right through the middle of the rose.