WHY I LOVE USING ESSENTIAL OILS
I use essential oils in nearly all my cleaning supplies, my daily beauty regimen, and in homeopathics. They have been SUCH a blessing to my family, so it's only natural that I want to share them with you!  We not only survive, but THRIVE during the rough winter months and stop all kinds of yuckiness because of these pretty little bottles. They are one of my secret weapons as a mama and we visit the pediatrician less often than we used to before oils. I only trust one company, and that's Young Living.
Young Living makes it easy for a newbie to get started as they have the most affordable and valuable starter kits. They include all the most common oils that you are most likely to use. This also takes out the guess work so you can start quickly and easily without researching!
Here are some of the ways I've used Young Living essential oils recently:
You'll get 11 of the most popular oils PLUS a FREE diffuser for $160! All of that retails for about $320, so it's a HUGE cost savings! Plus I'll send you FREE reference materials and an e-book guide so you'll know how to use every oil right away!  I'll make sure you get your money's worth. Here's what comes in the kit:
Lavender - for healthy hair and skin, relaxation, sleep, stress
Thieves Vitality (a blend of Cinnamon, Clove, Lemon, Rosemary, and Eucalyptus) - for strong immunity
Frankincense - for healthy skin, relaxation, praying, grounding
Lemon Vitality - put in your water to help support your digestive system and liver
Peppermint Vitality - for energy, focus, concentration, muscle tension
Raven (a blend of Ravintsara, Eucalyptus Radiata, Wintergreen, and Peppermint) - for healthy breathing
Di-Gize Vitality (a blend of Ginger, Anise, Fennel, Peppermint, Tarragon, Lemongrass, Patchouli, and Juniper) - for healthy digestion
Citrus Fresh (blend of Orange, Tangerine, Grapefruit, Lemon, Mandarin Orange, and Spearmint) - for energy, digestion, focus, concentration, and creativity
Copaiba - to help the body's response to inflammation and injury
Pan Away (a blend of Wintergreen, Helichrysum, Clove, and Peppermint) - to soothe sore muscles and joints
BONUS OIL – Stress Away (a blend of Copaiba, Lime, Cedarwood, Vanilla, Ocotea, Lavender)
Your choice of a home diffuser (a $96 value. I use mine daily)
2 Aroma Glide roller top (to turn any oil into a roll on)
a sample of our natural hand sanitizer
2 samples of our most popular, non-toxic cleaner, Thieves Cleaner
10 1 ml. bottles to share
2 NingXia Red 2-oz. samples (a yummy antioxidant supplement)
With the purchase of the Premium Starter Kit, you will receive my own personal welcome package with special email promo code: MERRYOILS. Email the code to [email protected] to receive the following:
$30 in FREE reference materials so you can KNOW how to use those pretty little bottles
a printable Welcome Packet that includes:

an 18-page guide on how to use essential oils
recipe cards using essential oils
roller bottle and spray bottle labels

a printable Essential Oils journal you can use to record your new recipes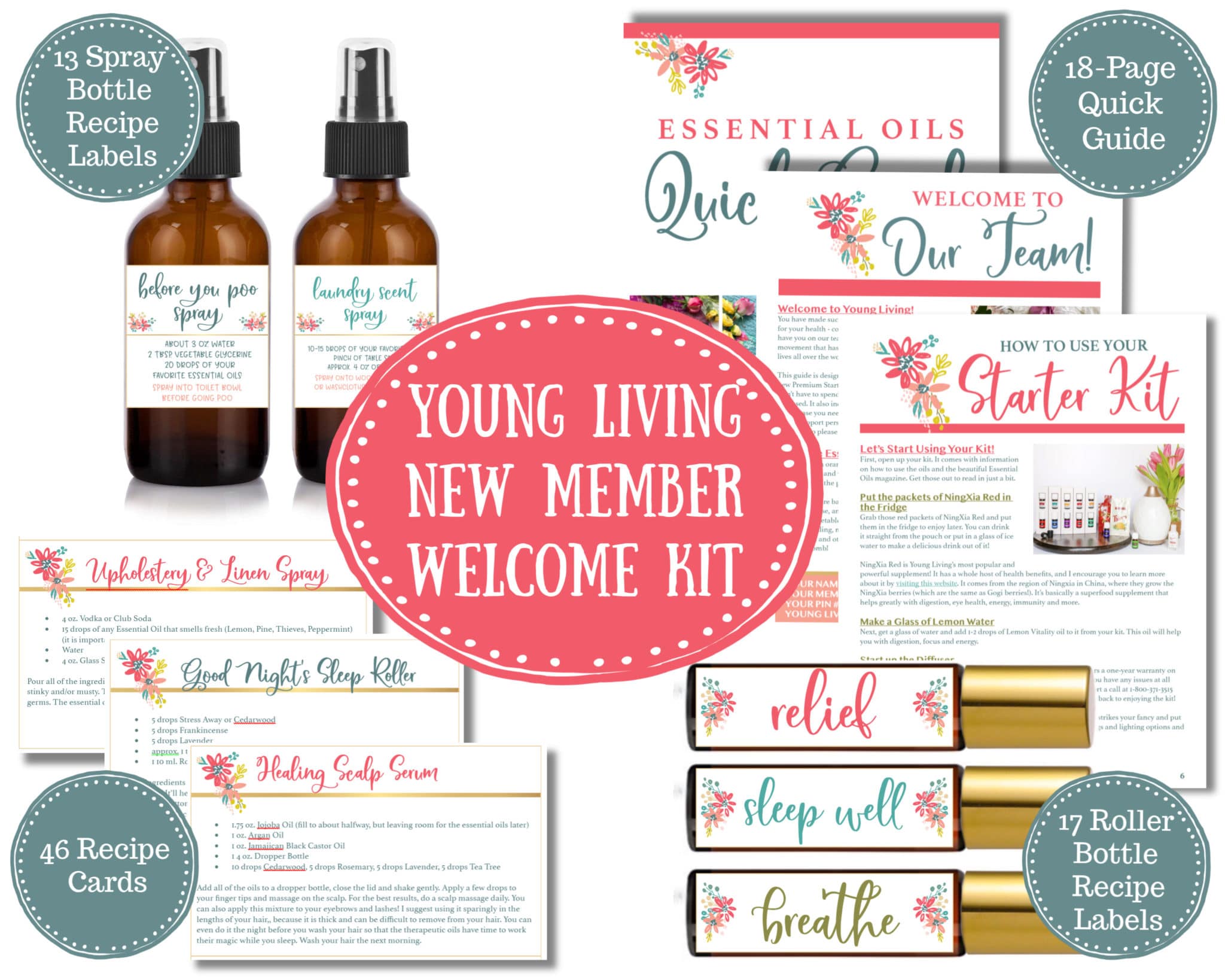 Ready To Have Your Own Essential Oils?
You Can Join Young Living!
As a Wholesale Member (sounds serious but it isn't – just means you get the 24% discount, like a Costco or Sam's membership)
Or as a Retail Customer via the Young Living website (no discounts available that way, though)
I highly recommend joining as a Wholesale Member, even if you're a beginner. That's because Wholesale Members get access to the Premium Starter Kit and they get an amazing 24% discount off every product that is offered! That's it. No tricks or gimmicks.
Click over to the sign-up page but keep this page open to help you.
Be sure the "Wholesale Member" option is checked so that you don't end up paying retail prices.
Be sure the "sponsor ID" and "enroller id" say 1797486 (so that I can send you your goodies!)
Select which starter kit you want to get. My recommendation would be one of the Premium Starter Kits (and that's the one that qualifies you to receive the educational package from me). Otherwise, you can also choose to be a Retail Customer and buy whatever you'd like. Another option is to buy the Basic Kit ($45) so you'll get the 24% off member discount (for a year!) and add on whatever you'd like!
Go through the checkout process.
After you sign up, send an email to [email protected] letting us know that you signed up for this promotion.  Somewhere in the email, be sure to put the promotion code: MERRYOILS and I'll reply to your email with $30 worth of free resources!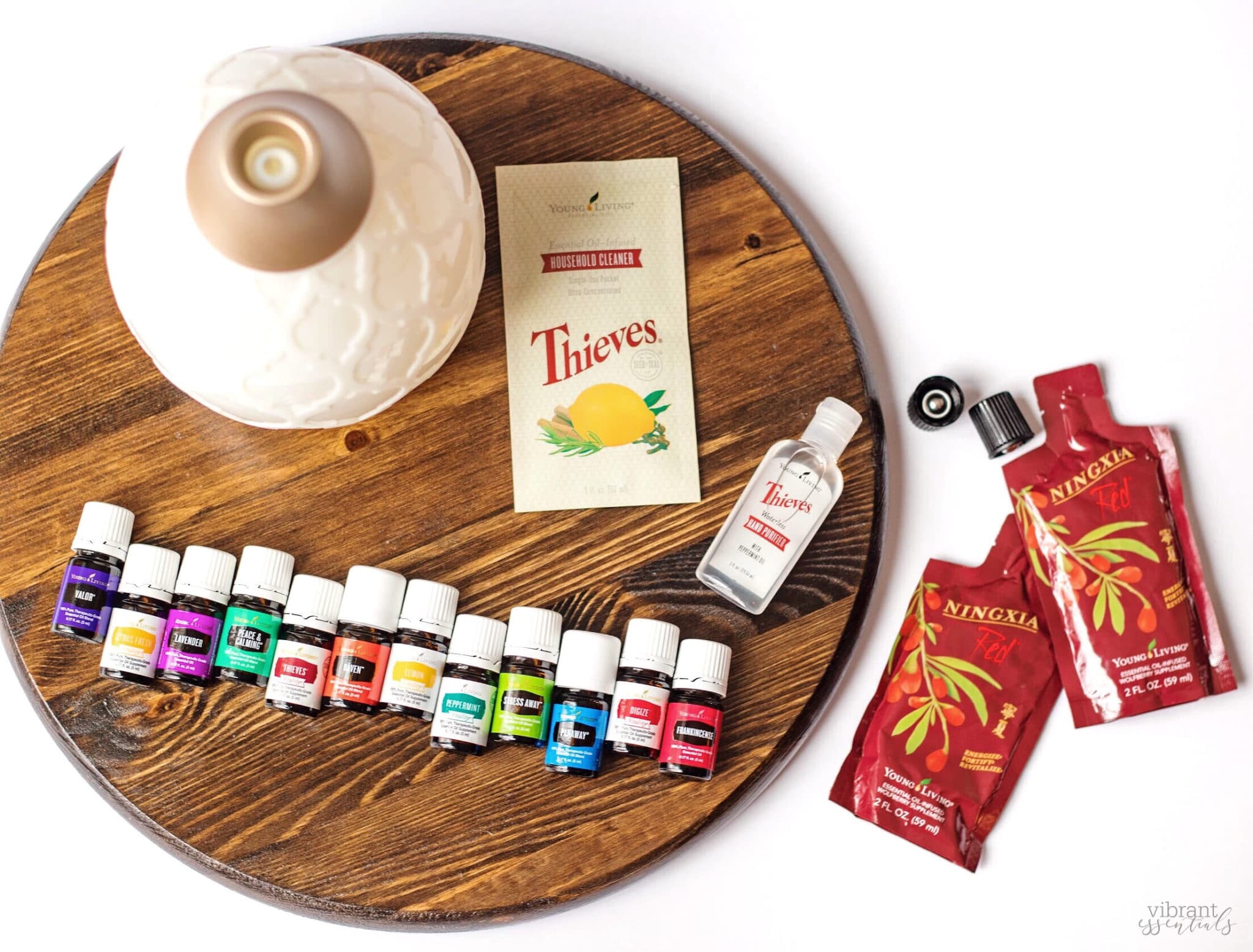 I am part of a huge network of bloggers and people from all walks of life who are passionate about essential oils, and we have a wealth of resources to offer you to ensure you'll be successful with your purchase. I will show you how to use them, step-by-step, through my webinars, Facebook classes and blog posts, and my exclusive Facebook community group for my team only.
Not Sure You Wanna Dive Right In? Get A Free eBook!