The Best Essential Oils for Natural Laundry Recipes
Here is a list of my favorite essential oils for laundry recipes that I use daily. Essential oils are a safe and nontoxic way to scent your natural cleaning products in a safe and healthy way!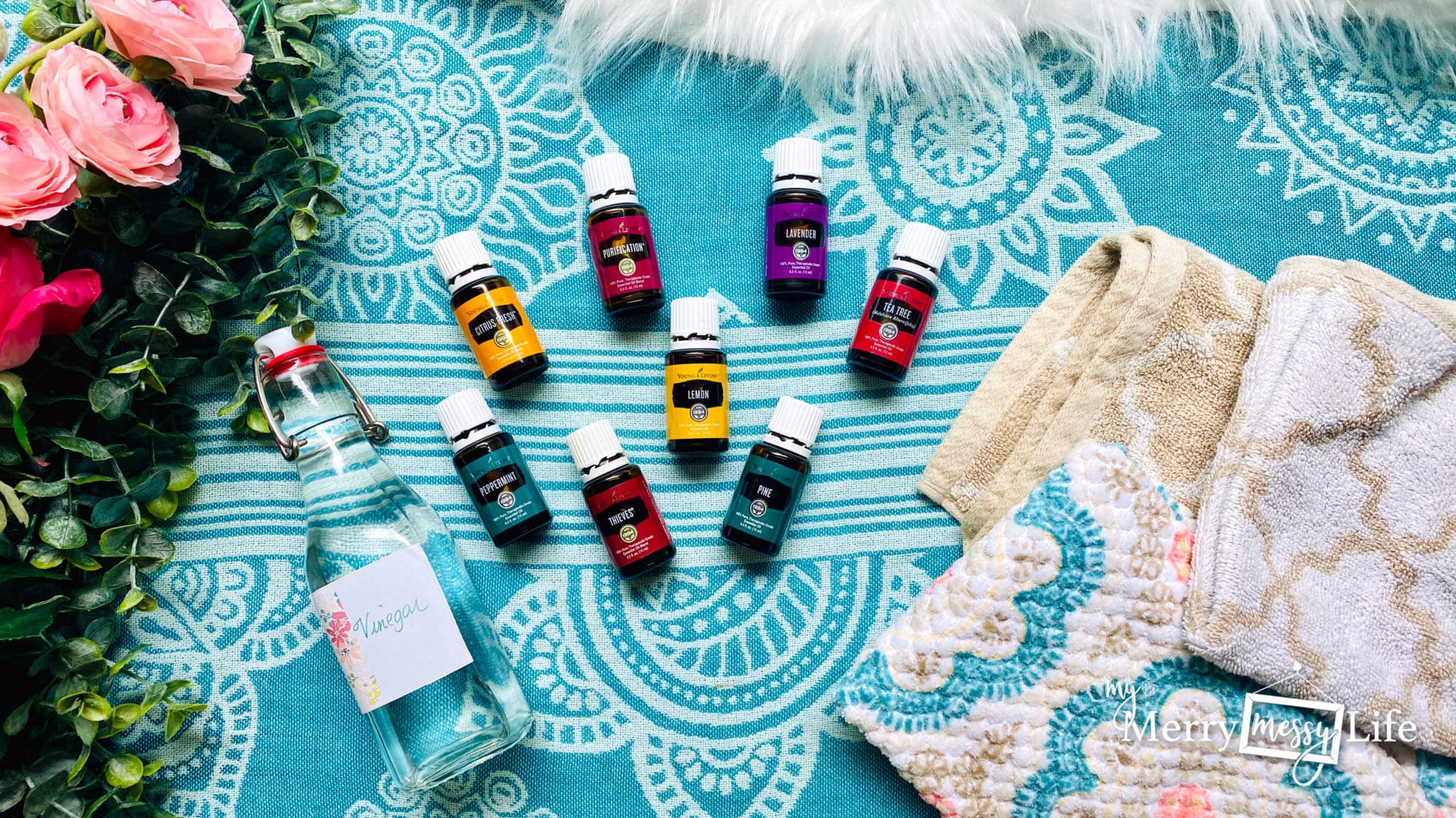 Artificial Fragrances
So why use essential oils in laundry products? Because the other option is artificial fragrances, and they are not healthy or safe! Unfortunately, they are in practically every laundry and cleaning product sold in stores.
Fake fragrances disperse particles of formaldehyde and phthalates (thy-lates) into the air. Phthalates are small particles of plastic that are used to bind artificial fragrance molecules together. We then breathe in those tiny particles of plastic, and they get into our noses and lungs – yuck! 
This is why you might find that you've got a headache, brain fog, and fatigue by being around artificially scented products (candles, plug-ins, air fresheners, cleaning, and laundry products, and even cosmetics all contain them).
Dryer sheets can also contain toxins like Formaldehyde, which has been linked to cancer. And Dipalmitoylethyl Hydroxyethylmonium Methosulfate, which is a reproductive organ toxin and can trigger asthma attacks in those with asthma.
Scientific American even posted an article about toxins in dryer sheets. Check it out here. Here's another article about dryer sheet toxins from Healthline.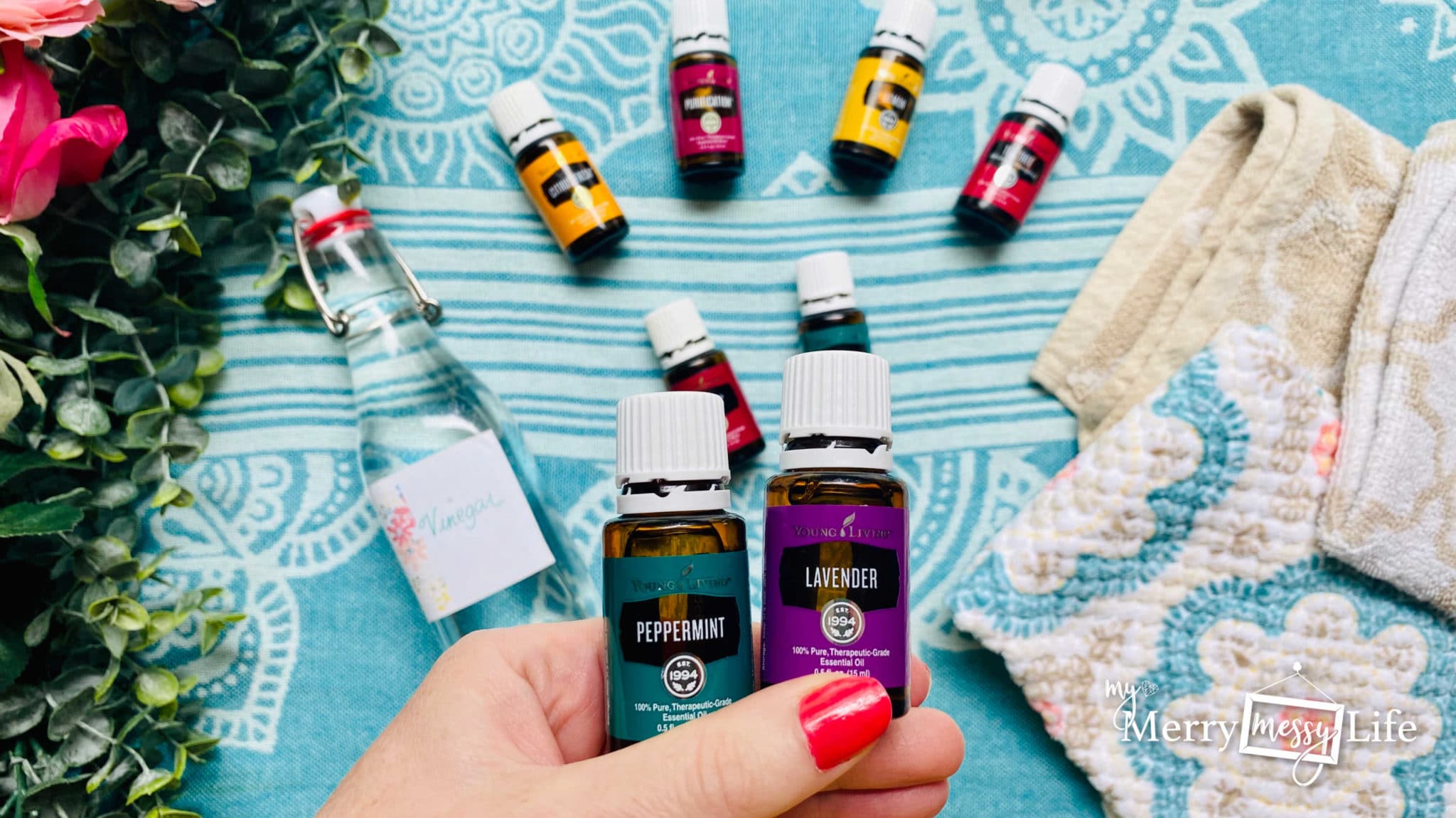 Essential Oils for Natural Laundry Recipes
I buy all of my oils from Young Living, as I have found theirs to be of the highest and best quality. Learn more about them here.
*indicates that the oil comes in Young Living's Premium Starter Kit, which, in my opinion, is the easiest and most affordable way to get started with essential oils.
Essential Oil Blends for Natural Laundry Recipes
Here are some fun ways you can mix those essential oils to create blends for your natural dryer sheets that will smell amazing!
Flower Garden – 10 drops Lavender, 8 drops Ylang Ylang, 7 drops Bergamot
Spring Day – 10 drops Citrus Fresh, 10 drops Peppermint, 5 drops Ylang Ylang
Mountain Man – 10 drops Cypress, 10 drops Pine, 5 drops Tea Tree
Fresh and Clean – 10 drops Purification, 5 drops Lavender, 5 drops Citrus Fresh
Sunshine – 10 drops Lemon, 10 drops Purification, 5 drops Peppermint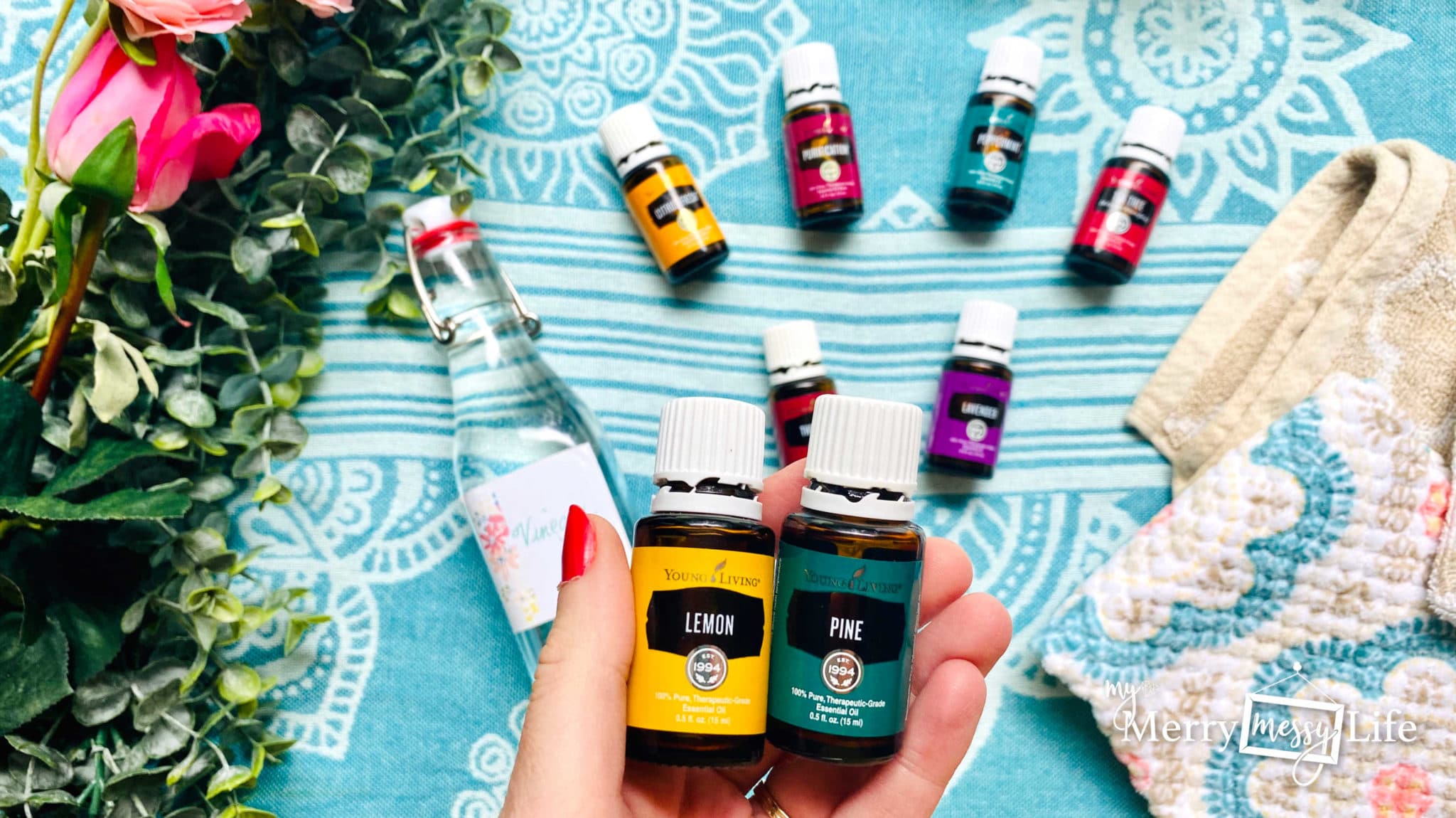 See My Other DIY Natural Laundry Recipes Here!