Find all you need to transform your home naturally here!
Labels, Guides and Printables
Visit my Etsy Shop to find labels for your DIY natural cleaning, laundry and beauty products and for guides and journals on natural living.
CHECK OUT MY BOOK – DETOX YOUR HOME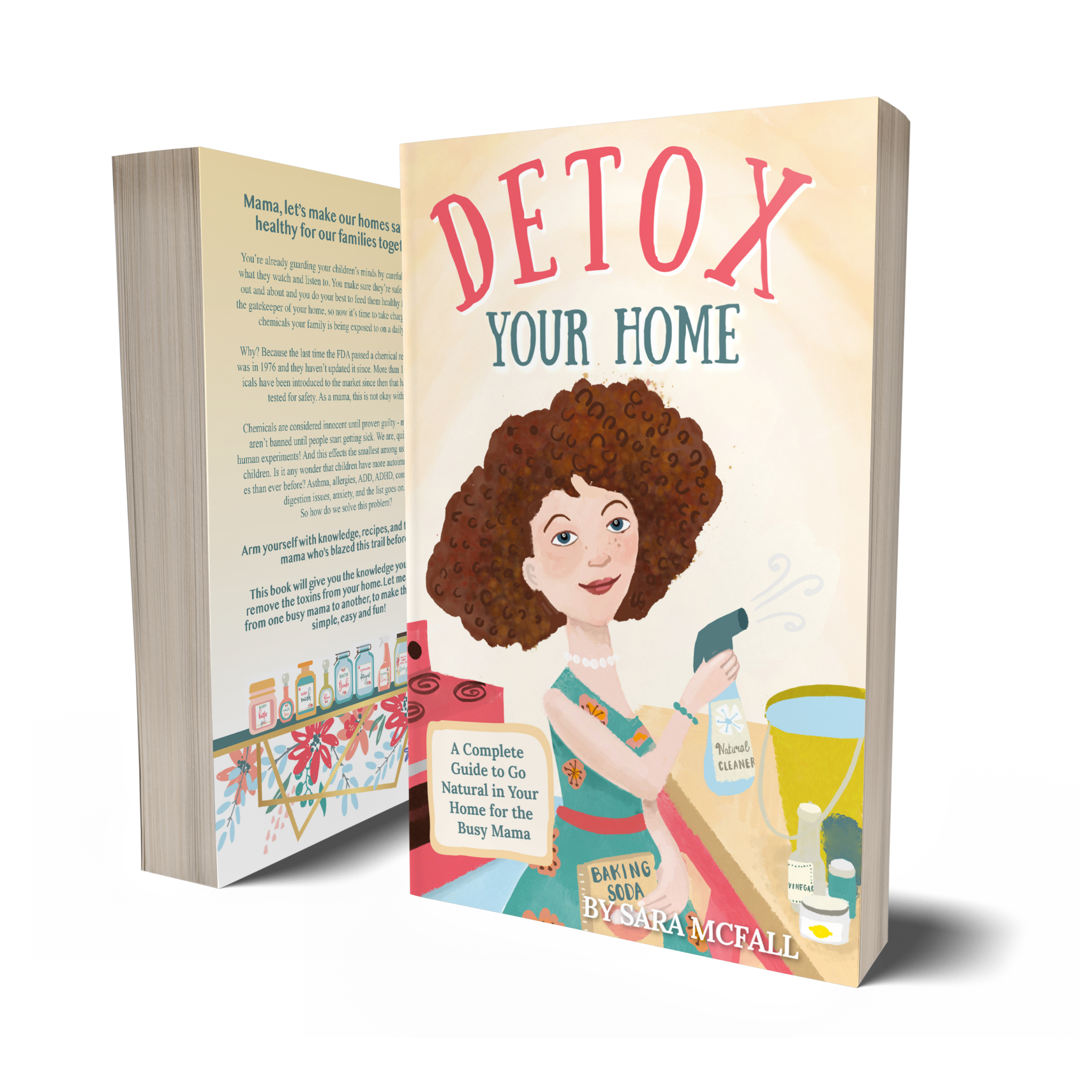 A complete guide to go natural in your home for the busy mama!
More than 80 DIY recipes using simple ingredients like baking soda, vinegar and essential oils
Shopping lists for each area of your home for those recipes
Lists of SAFE store-bought products to purchase if you're not a DIY person
Research on the toxins in our products and how they affect our health.
Supplies on Amazon
Get all the tools you need and my own personal product recommendations in my Amazon storefront! Easy, one-click shopping for the busy mama.
MY FAV ESSENTIAL OILS & SUPPLEMENTS
My One-Stop Essential Oil Shop
I exclusively rely on Young Living for all my essential oils and supplements needs. Their products have been an integral part of my family's health regimen since 2014, and we have all seen remarkable results. With their ability to enhance our immunity, promote clear skin and healthy hair, and support our digestive system, Young Living has become our one-stop-shop for most of our wellness needs. Although their prices may be higher than other brands, I feel that the quality of their products justifies the cost.
Transform your home naturally with my FREE guide!
Get my free guide on how to go natural in your home, step by step. I make it easy and help you walk you through the process by providing natural cleaning, bath, and laundry recipes. Then I help you reduce the chaos and clutter in your life and home. It's all here and it's totally free!