Transform your home naturally with my FREE guide!
Get my free guide on how to go natural in your home, step by step. I make it easy and help you walk you through the process by providing natural cleaning, bath, and laundry recipes. Then I help you reduce the chaos and clutter in your life and home. It's all here and it's totally free!
CHECK OUT MY BOOK – DETOX YOUR HOME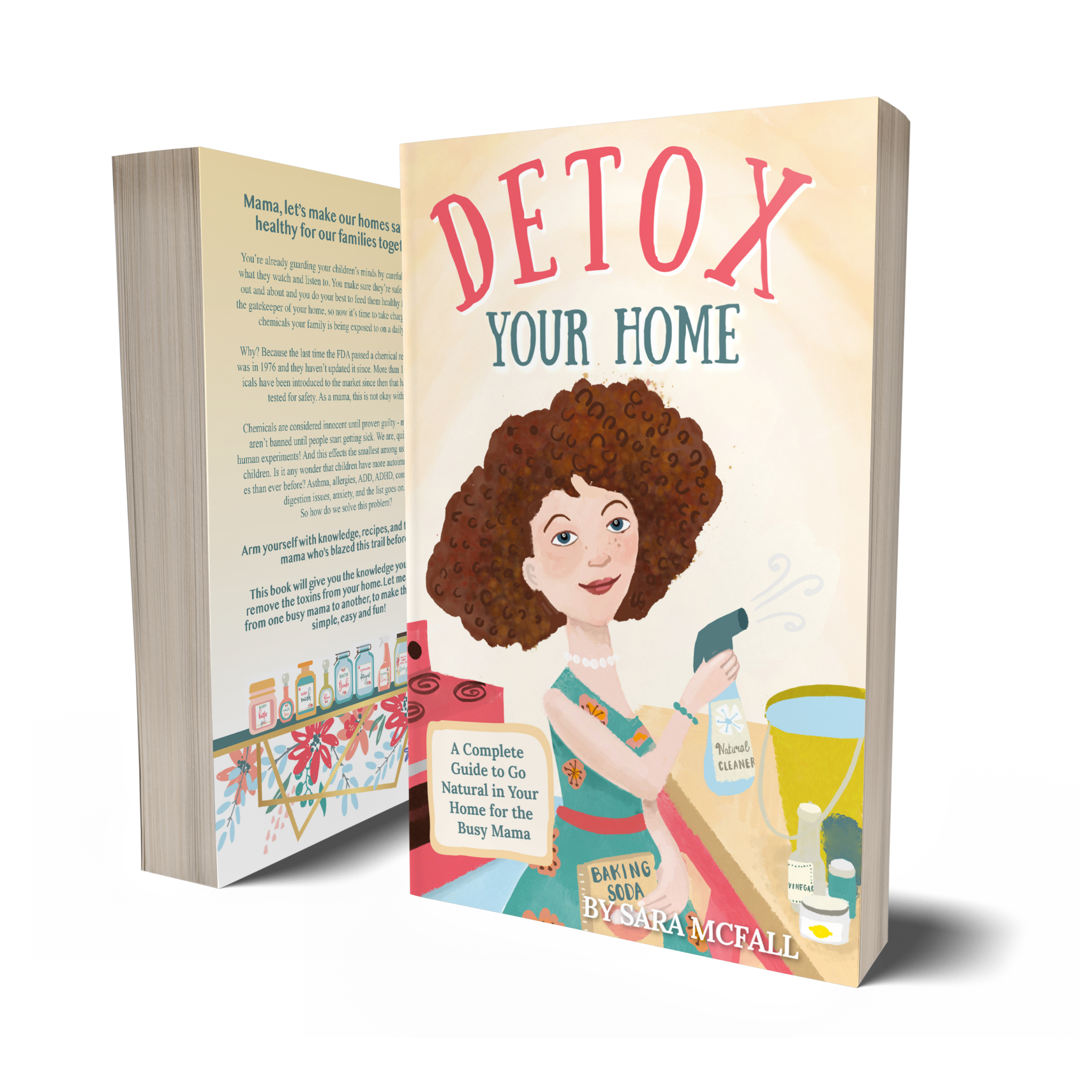 A complete guide to go natural in your home for the busy mama!
More than 80 DIY recipes using simple ingredients like baking soda, vinegar and essential oils
Shopping lists for each area of your home for those recipes
Lists of SAFE store-bought products to purchase if you're not a DIY person
Research on the toxins in our products and how they affect our health.
ORGANIZE & DECLUTTER YOUR HOME
Hi! I'm SARa, a Merry, messy mom.
Welcome! I'm a very busy mama of 4. My mission is to help moms simplify their homes, reduce stress and create a cleaner, healthier environment for their families. I can help you transform your home into a space you love with tips on decluttering, home organization and cleaning routines. I also provide recipes for making your own natural cleaning, laundry and beauty products – it's all here!
I am not a naturally organized or neat person. If these tricks can work for me, I feel confident they can work for most anyone!
Shop My Printables on Etsy
I make printables to help you with your natural recipes. I offer everything from cleaning bottle and essential oil labels, to journals and guides, to help with home management.
The Merry Messy Moms Show Podcast
The Merry Messy Moms show is an inspiring and uplifting podcast for moms. It's a place for adult conversation, mom hacks, inspiration and fun! It's your escape from being a taxi driver, folding laundry, washing dishes and cleaning toilets. It's a place to connect with other real and inspiring mamas and know that you're a great mom who isn't screwing it all up.
Check it out on Apple Podcast, or search for The Merry Messy Moms Show in your podcast app.