How to Make Cheap Natural Kitchen Cleaners At Home
Here are the recipes I use to make my own natural kitchen cleaners at home! They're so easy and will save you a LOT of money. They use simple and affordable ingredients like vinegar, baking soda, Castile Soap, essential oils, and water. Let's get started!
Why Make Your Own Natural Kitchen Cleaners?
We've been duped into believing we need "special" and expensive chemicals to ensure our kitchens are cleaned well. In my experience, that's simply not true! It's a big marketing gimmick. We can indeed clean our kitchens naturally and still kill germs with nontoxic cleaners that cost next to nothing to make, especially when you buy your ingredients in bulk.
Here are My Fav Natural Kitchen Cleaners
Click on the recipe name to see the full recipe to be able to make your own!
Since most of the cleaning that takes place in kitchens is dishwashing, I suggest making natural liquid dish soap (for handwashing dishes) and dishwashing detergent (below) first. This way, you can eliminate the chemicals that are on your dishes. This recipe uses Kosher Salt, lemon juice, Olive Oil, and Dr. Bronner's Sal Suds. Click here for my all-natural recipe!
Next up is a natural dishwasher detergent (for putting in your dishwasher). This will clean your dishes and not leave any toxic residue behind on your dishes (yes, regular detergents do that!).
This dishwasher rinse aid recipe helps to ensure your dishes come out sparkling! If you have hard water, this is especially helpful. This recipe is REALLY easy – all you need is white distilled vinegar, citric acid, hydrogen peroxide, and (optional) essential oils.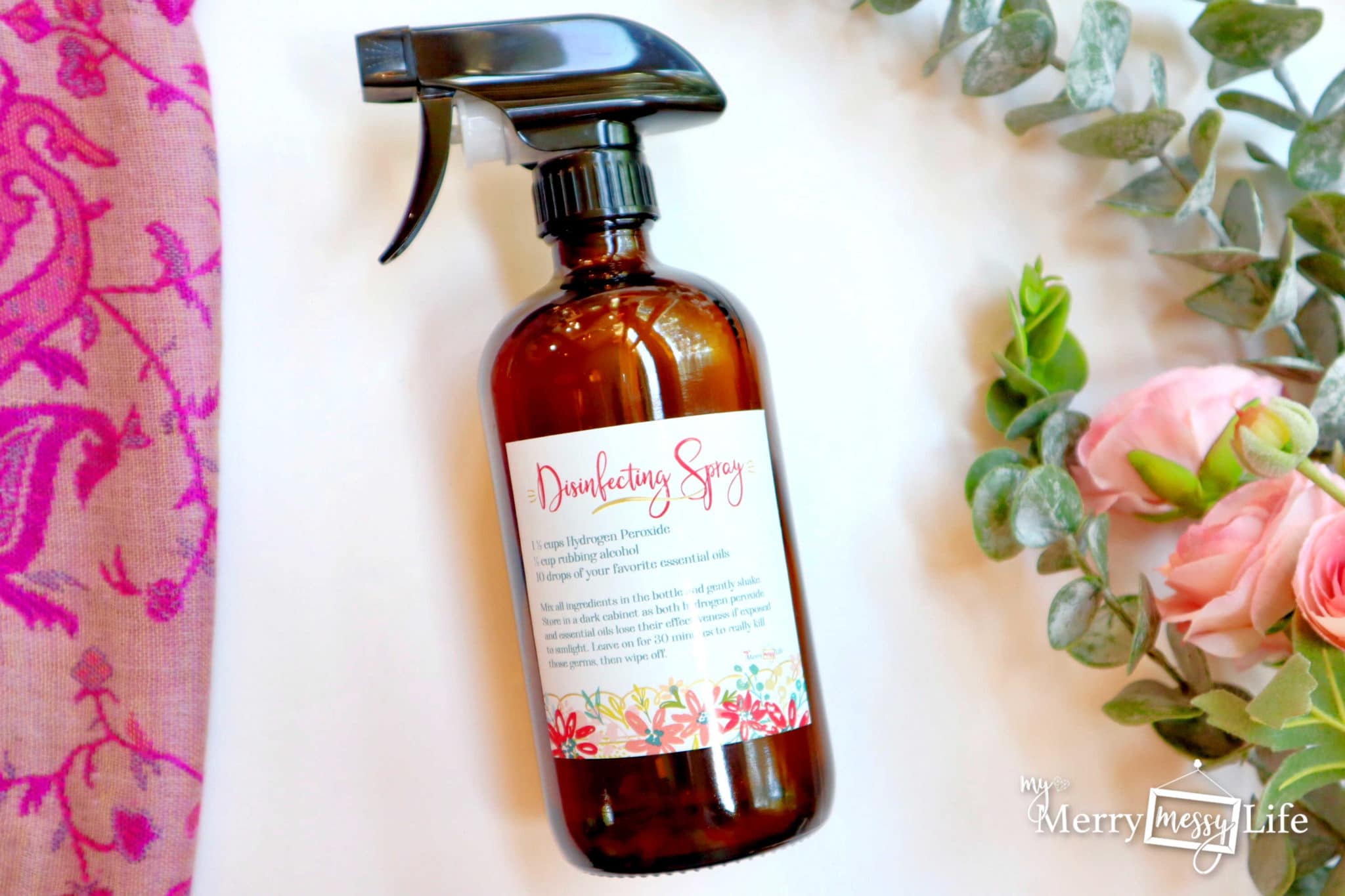 This is a great spray to use on the countertops! It's just two ingredients, and it won't harm the environment or you and your kids. Another option is to use my recipe for REUSABLE disinfecting wipes – keep these under the sink for easy use!
This natural degreasing spray recipe uses just water, Kosher Salt, Dr. Bronner's Sal Suds (or a natural soap), white vinegar, and the optional use of essential oils. It's excellent for use in grimy places like a stovetop, the fridge, an oven, and a toaster oven.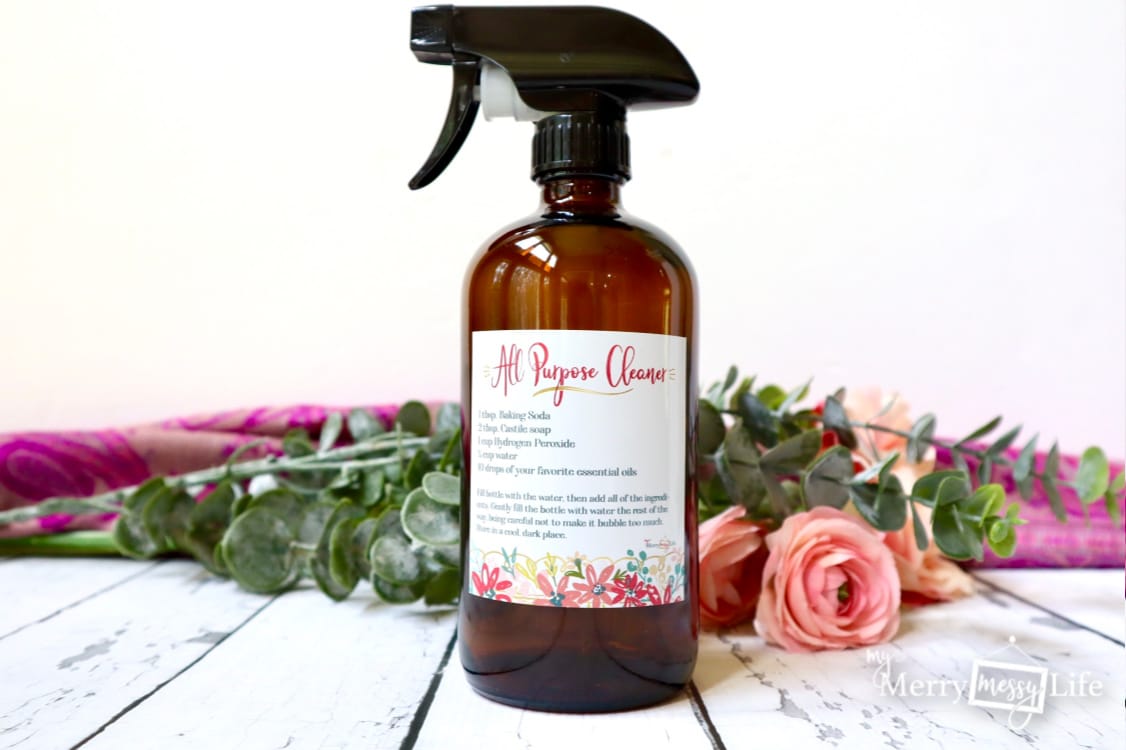 This cleaner uses baking soda, vinegar, and Castile Soap, that's it! Or you can just use Thieves Household Cleaner and water. I like to add a little extra Castile Soap to add some suds if I use the Thieves Household Cleaner. Another option is to use my recipe for reusable natural cleaning wipes – these are great for using to wipe down the countertops and floor quickly.
Other Natural Kitchen Cleaners I Suggest
My Fav Kitchen Cleaning Gadgets
? Glass Polishing Cloth – when I don't feel like making my glass cleaner (or can't get to it easily), I use this glass polishing cloth! All you have to do is wet it and start wiping. Super easy!
? 16 oz. glass bottles – these are essential for natural cleaning recipes!
? Microfibre Cleaning Cloths – I have found microfiber cloths to work SO well for cleaning all parts of the house! They really grab onto dirt and grime and lift it off. And they're easy to wash and keep nice.
? Bissell CrossWave to vacuum AND mop hardwoods and tile. I put my Hardwood and Tile Floor cleaner recipe (above) in it as a cleaner.
? OXO Squeeze Bottles – for dishwashing soap recipes