Try This Foaming Hand Soap Recipe – Easy and Natural
A recipe for a natural foaming hand soap that's hypoallergenic, gentle, and safe for sensitive skin, kids, and everyone in the family! This recipe uses only ingredients – Castile soap and water, with optional essential oils and moisturizing Vitamin E oil or Liquid Aloe Vera Gel.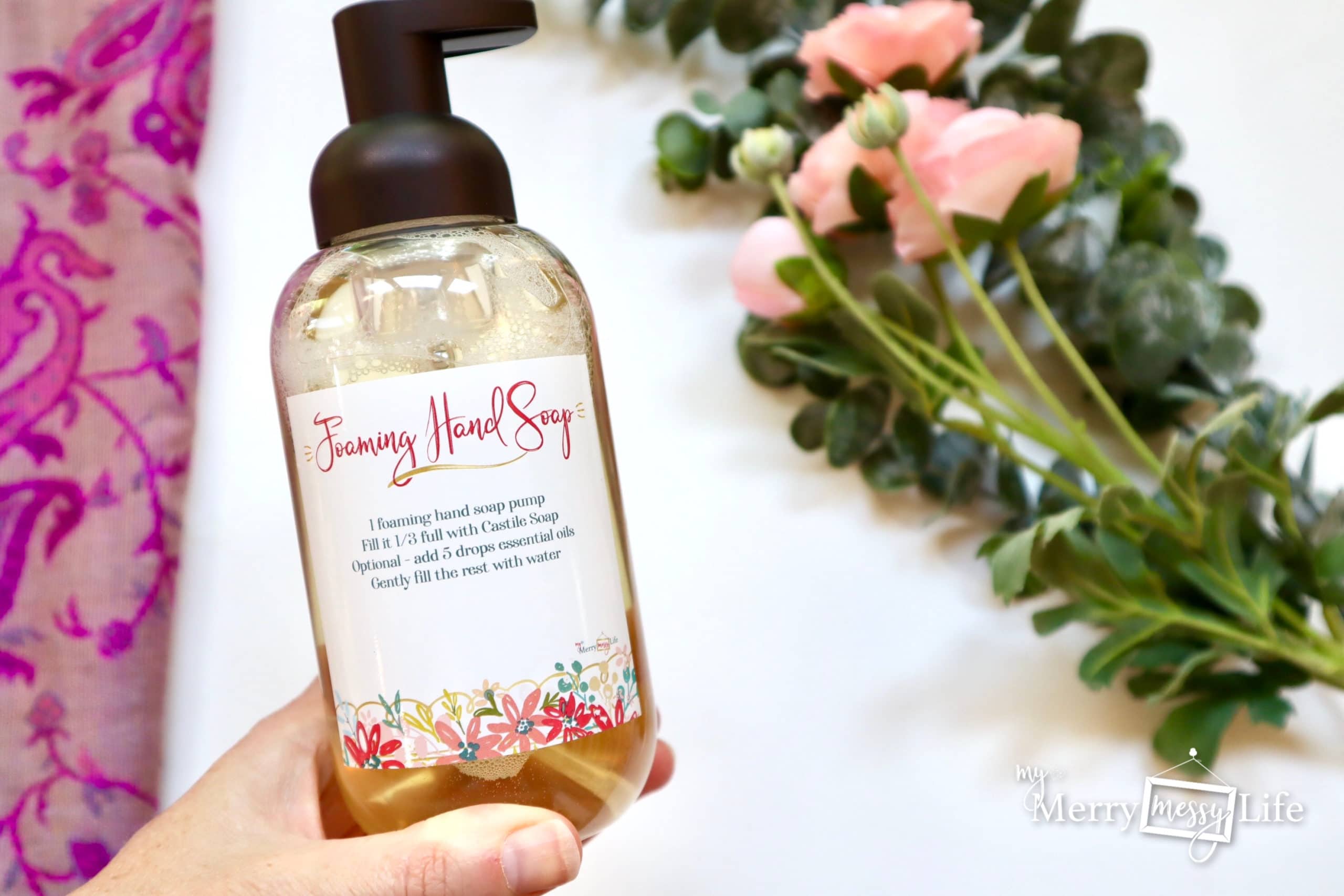 I've been using Dr. Bronner's Castile Soap non-stop since my first gallon arrived from Amazon in 2011 (get it here). If you've been following my blog since then, you know how much I LOVE this amazing soap (I wrote a whole post on it here). I use it in cleaning products, in the shower, and in my homemade laundry detergent, and love how it comes from a company with a conscience (fair trade and community-minded), whose products are organic and eco-friendly. (You'd think I was PAID to write all that, but I'm not! I promise! I just really love it!)
Top 10 Cleaning and Laundry Recipes
This recipe is part of a 10-part series of natural cleaning and laundry recipes. You can find a list of all of the recipes here. This natural fabric stain remover recipe is also found in my book, Detox Your Home, which you can find on Amazon. It includes more than 80+ recipes, research, and lists of natural products you can purchase, all to help you go natural in your home!
Castile Soap
I use Castile Soap all of the time! I use it in all of our hand soaps and body washes, and it's perfect in this natural foaming hand soap recipe because it lathers well and is also gentle and mild. It doesn't contain any harsh detergents like Sodium Laureth or Lauryl Sulfate, so it is wonderful to use on the body. It is an olive oil-based soap that originated in the Castile region of Spain, which is where it gets its name. 
I used to really struggle with dry, cracked hands, especially in the wintertime when I used store-bought hand soaps. Now that I use Castile Soap, I rarely even have to use lotion, even in the winter!
Watch my Tutorial on YouTube!
Subscribe to my YouTube channel here and hit the bell button, so you're notified of my newest videos!
The Problem with Most Hand Soaps
They contain harsh detergents called sulfates, the most common one being Sodium Laureth Sulfate. Now, this detergent is good for scrubbing your car or the siding on your house and outdoor furniture, but it is way too harsh to use on your skin. Because it is cheap to manufacture, you're going to find it in everything from shampoos to baby shampoos to body washes, soaps, face soaps, and hand soaps.
It works so well that it strips the top layer of oil off of your skin – the sebum. This leaves your skin vulnerable to infection and will dry out your skin. Castile soap is a much more appropriate soap to use in the hair and on the body.
Foaming Hand Soap Pump
The trick to making your soap foam is simply the pump! It adds air while it pumps to make it foam. Get the pretty ones you see in my pictures here.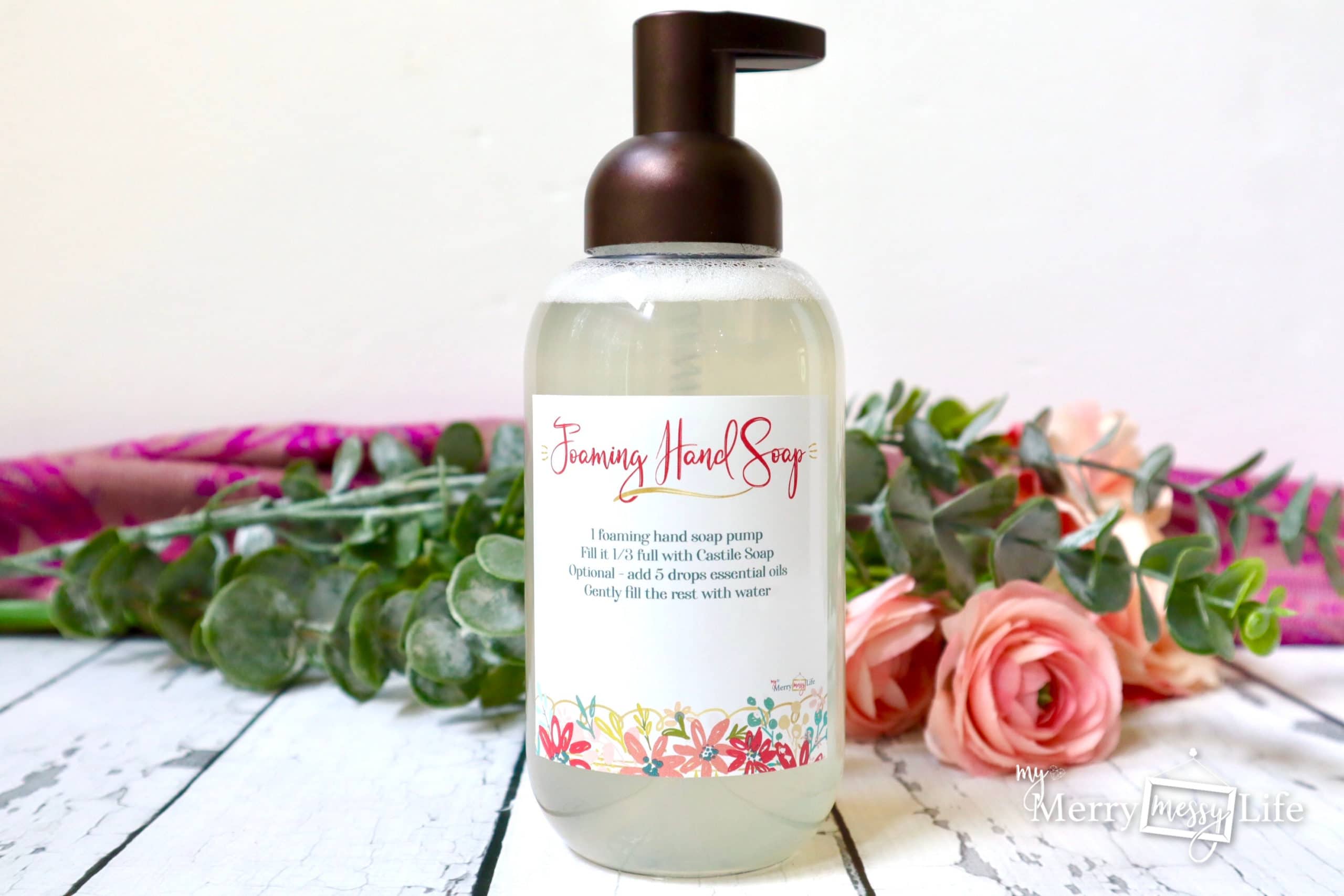 Which essential oils to use in this Natural Foaming Hand Soap Recipe?
I only use essential oils from Young Living. I have found them to work better than other brands I've tried. You have to use double the amount of other, cheaper essential oils to get the same scent and health benefits, and many essential oils on the market aren't even effective (because I've tried many of them) for improving health issues. I've used Young Living's oils for years to help keep my family healthy, and haven't been disappointed yet! Learn more about them here.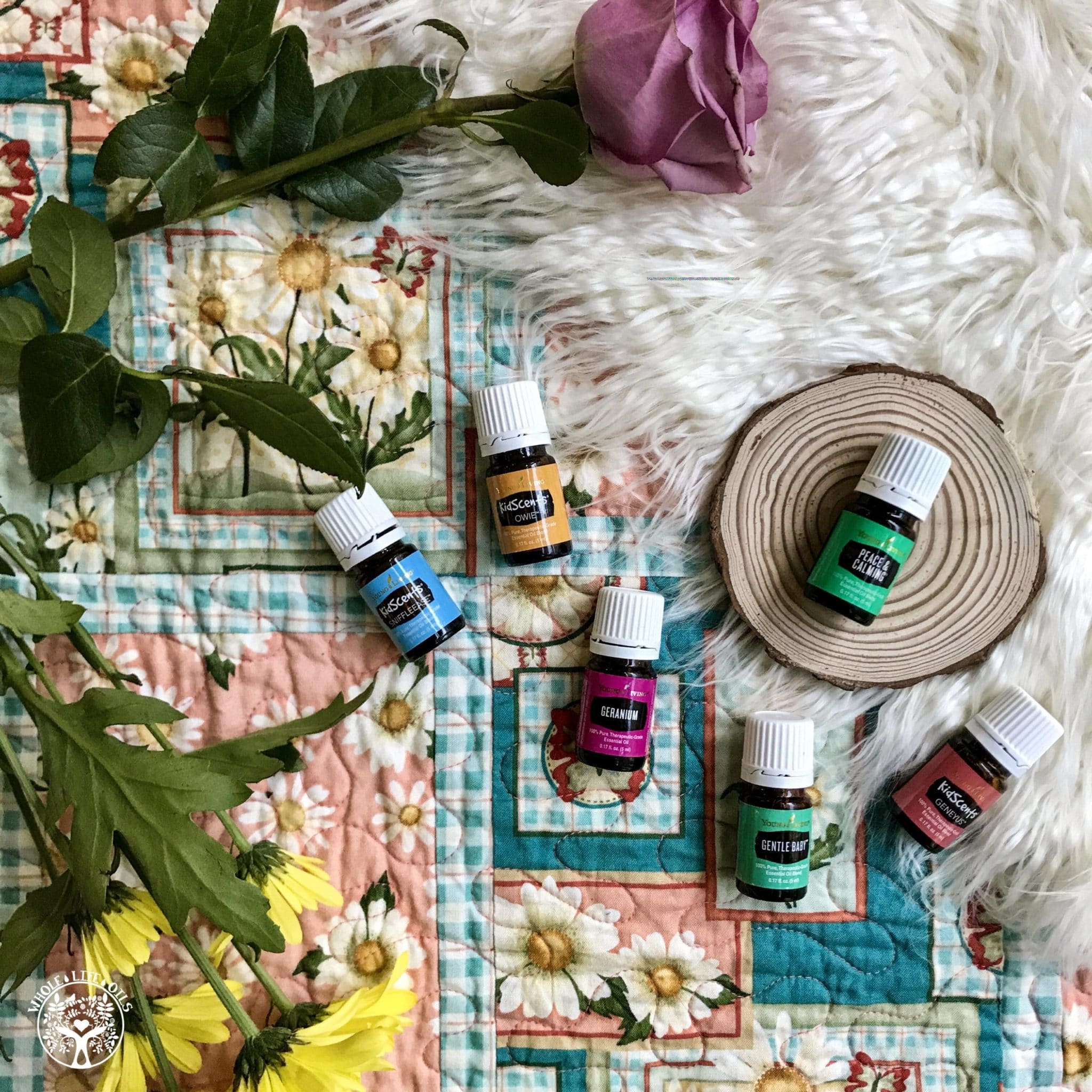 Print
Homemade Natural Foaming Hand Soap Recipe
A gentle, moisturizing and natural foaming hand soap recipe.
Instructions
Fill the soap pump 3/4 full with water
Add the Castile Soap
Add the optional Aloe Vera or Vitamin E oil
Add the essential oils
Fill the rest of the way with water
Get Waterproof, Vinyl Labels from my Etsy shop
I designed and then had recipe labels professionally printed to make our lives easier! When you go to refill the bottle or jar, you don't have to look up the recipe again. It's printed on the label itself! These are waterproof, vinyl stickers that are high quality and do not pucker or come off even if they get wet.