How to Use Essential Oils for Healthy Skin
I've been using essential oils for healthy skin for years now, so I wanted to share with you how I do it and which oils I choose! They can be helpful to keep your skin healthy, clear, smooth, and moisturized and glowly.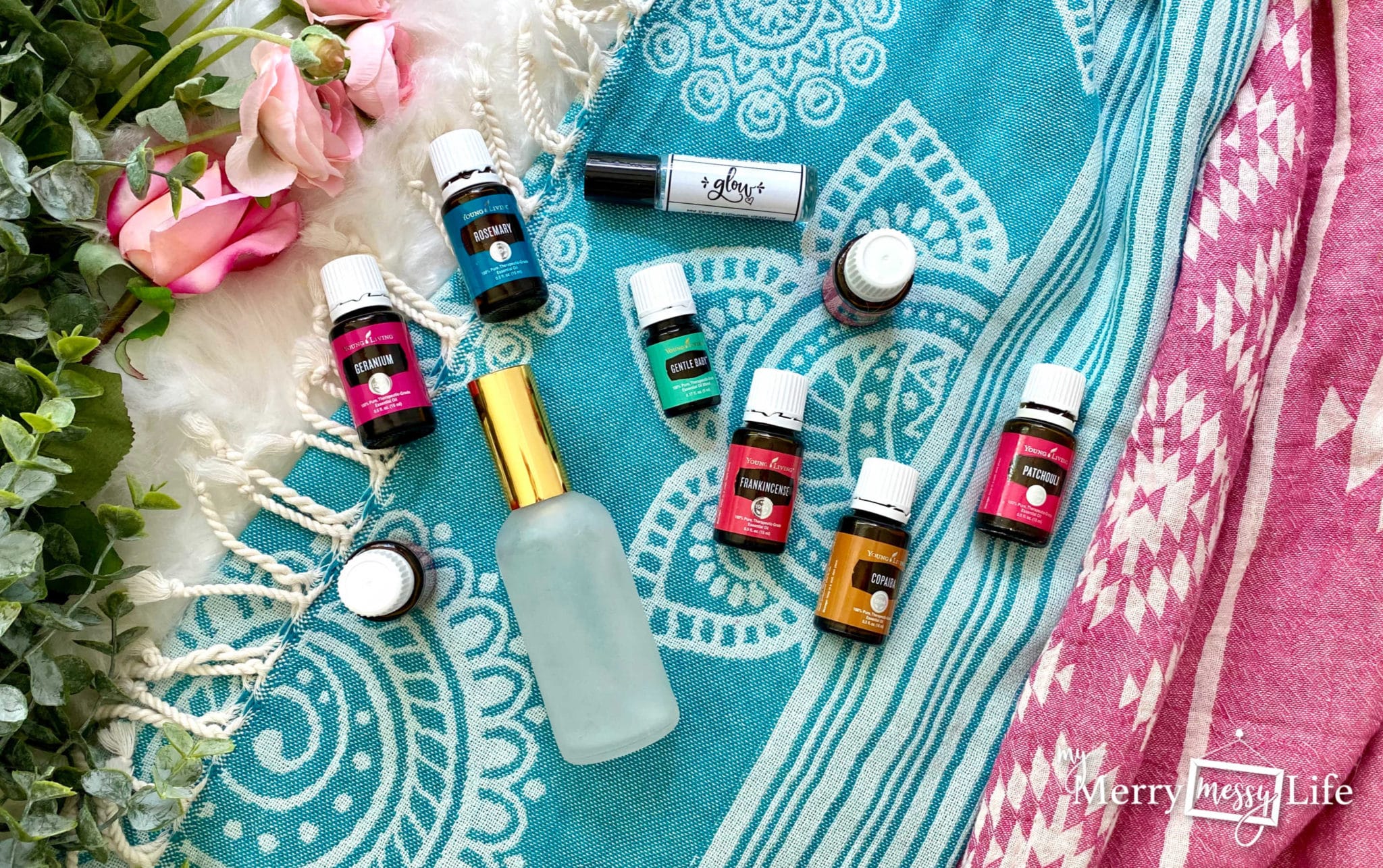 First, let's learn about which essential oils you need for healthy skin by skin type.
Essential Oils for Oily Skin
These essential oils are good for those who have oily skin. The ones with a star are stronger oils that are perfect for skin that's prone to breakout. Click on the link to learn more about each oil or to purchase.
Soothing and Calming
Cleansing and Purifying
Essential Oils for Normal Skin
Click on the link to learn more about each oil or to purchase.
Essential Oils For Aging & Mature Skin
These essential oils are high in antioxidants and help to smooth and moisturize aging skin.
Click here to buy high-quality essential oils!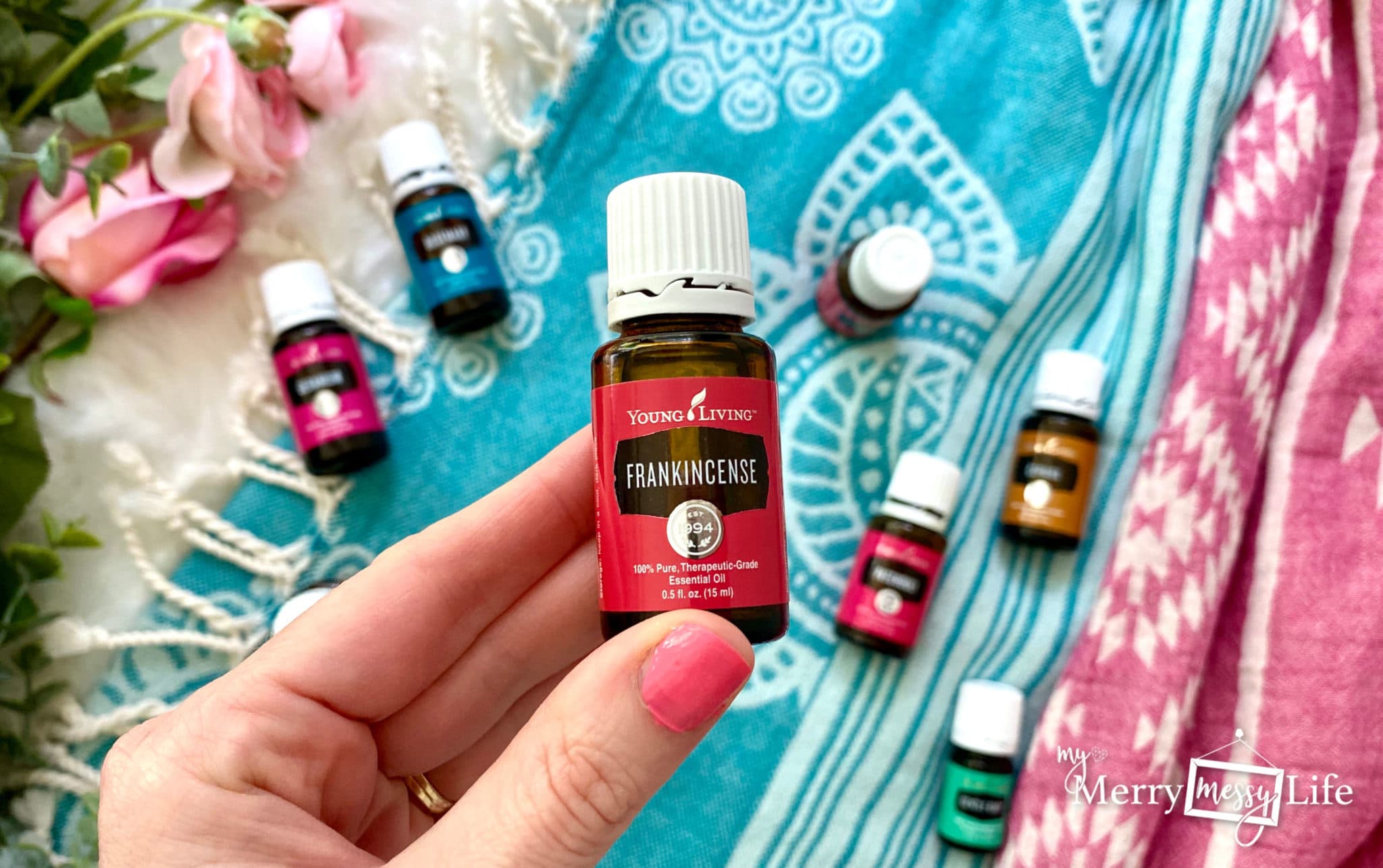 How to Use the Essential Oils
Some Notes About Safety
Be Careful Using them Around the Eyes
Essential Oils are very potent and concentrated, so be careful about getting them in and around your eyes. They shouldn't do any permanent damage, but they can definitely burn and cause irritation for thirty minutes or more.
Citrus Oils are Photosensitive
Citrus essential oils are photosensitive, which means that if you go out in the sunlight within 30 minutes of putting it on skin that's exposed to sunlight, you're much more like getting sunburned. Citrus essential oils include but are not limited to lemon, bergamot, grapefruit, orange, and tangerine.
Make Sure to Dilute Your Essential Oils
Add them to Your Face Lotion
Once you get your lotion out of the jar or bottle, add a drop or two of the essential oil you'd like to choose and mix it into your lotion, then rub it on your face.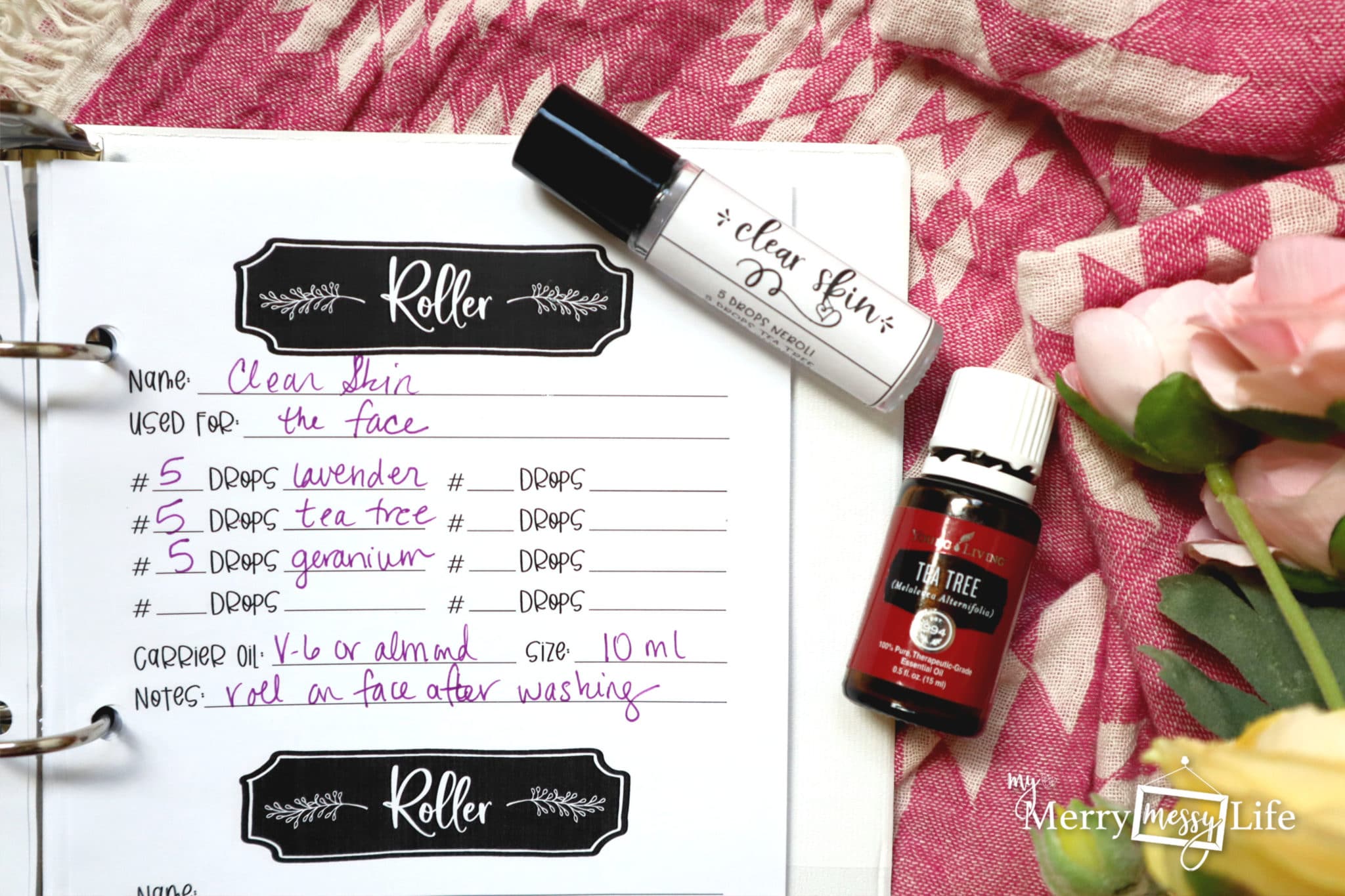 Make a Roller Bottle to Use Before Applying Face Lotion
Using your essential oils in roller bottles makes them so easy to apply and use because they're diluted and ready to go! I have a post with 17 Essential Oil Roller Bottle recipes, but for now, here are a few for the face. Combine all the ingredients in the roller bottle and use 1-2 times a day.
Clear Skin
Smooth, Glowy Skin (for mature women)
Make a Face Spritzer
Make a face spritzer to help set your makeup and to take advantage of the powerful therapeutic benefits of the essential oils. You'll need:
Combine all of the ingredients in your bottle. Put on the top and gently shake to combine. Spray on the face when desired – after applying lotion, after applying makeup, etc.
Use them in Your Face Wash
Add 5-10 drops to your face wash bottle, or make your own easily with just Castile soap and water! You'll need:
Add water to your soap pump to 3/4 full. Add the Castile Soap. Add the essential oils. Gently fill the bottle the rest of the way with water.
Use in it Your Face Toner
You can add some drops to your face toner to use nightly. If you want a recipe for a natural one, click here to see one here on my blog. Face toners help to balance the pH of your skin and cleanse and purify the skin to keep it healthy and clear.
Use it in the Oil Cleansing Method
I've been using the Oil Cleansing Method for many years – it's my favorite way to remove makeup, wash" my face, and moisturize all at the same time! Read more about it here.