17 Essential Oil Roller Bottle Recipes
Here are 17 essential oil roller bottle recipes that help you with nearly every area of life!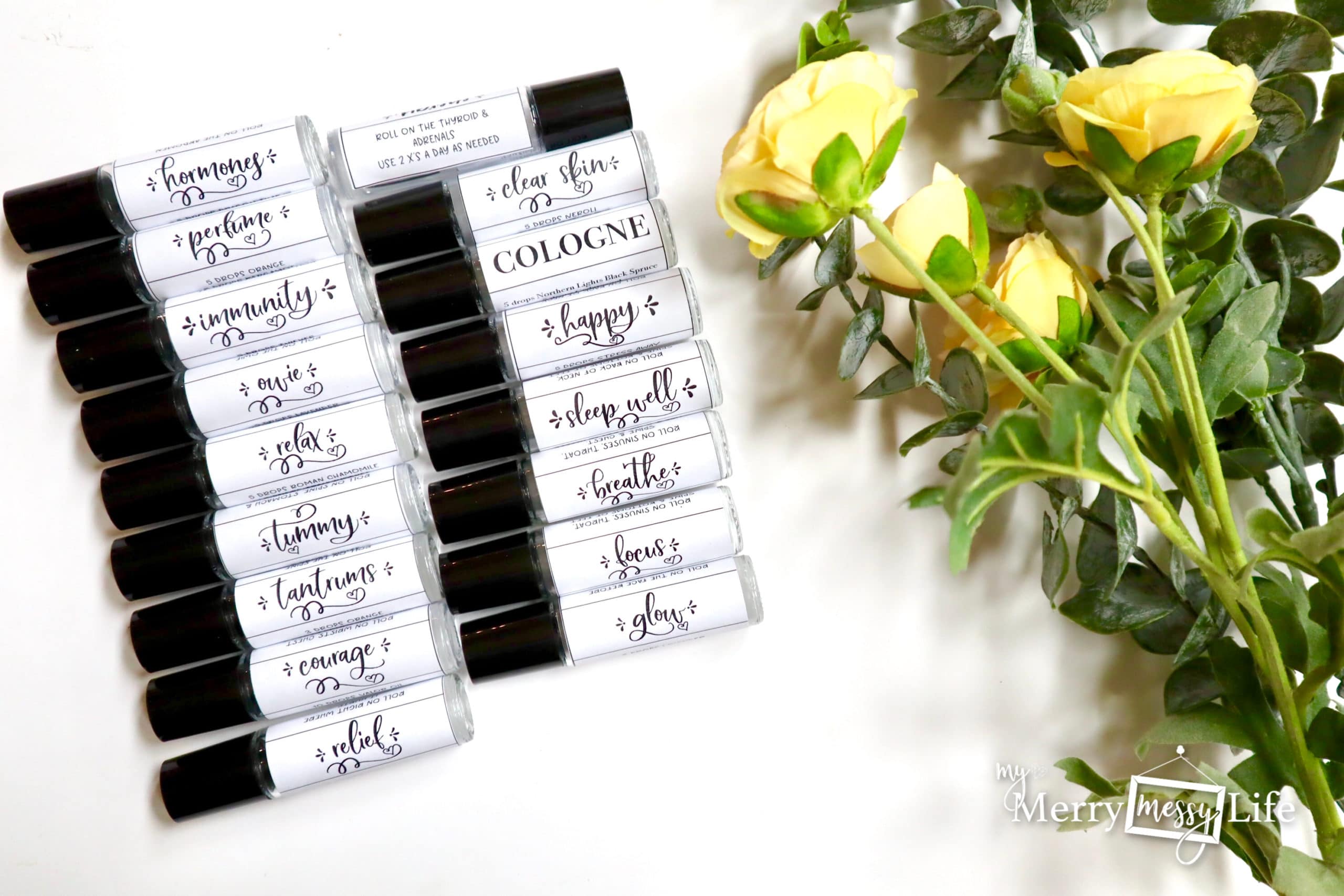 We use a lot of roller bottles in this house! I've got several in each of my kids' rooms and all throughout the kitchen, my bedroom and bathroom. They make using essential oils so practical and easy!
How to Make a Roller Bottle
Carrier Oil
You need 1 tbsp. of any carrier oil. Here are some of my top favorites:
Roller Bottles
You need a roll on bottle. Here are several different popular options.
Making Your Roller Bottle
Put in the essential oils first (10-20 drops per bottle), then add the carrier oil. Push on the roller ball top, then screw on the cap. To dilute for children, see my guide here.
To apply the labels, wipe the bottle down with rubbing alcohol first, then dry with a paper towel. Or, wash with soap and water and then dry with a paper towel.
My Favorite Essential Oils Company
I buy my essential oils exclusively from Young Living. I have found their quality and standards to be the best in the business! Their oils have worked better for me and my family than any other company's oils. They have very strict quality standards, and I've seen them for myself as I've visited several of their farms. No pesticides or herbicides, and they hand weed their fields as farming equipment can damage plants and cause the essential oils that come from them to be less effective.
To learn more about them, get started here.
Printable Label Set
To get the pretty labels that go with these recipes, click here to head over to my Etsy shop to get your own printable set, or click here to buy waterproof vinyl labels.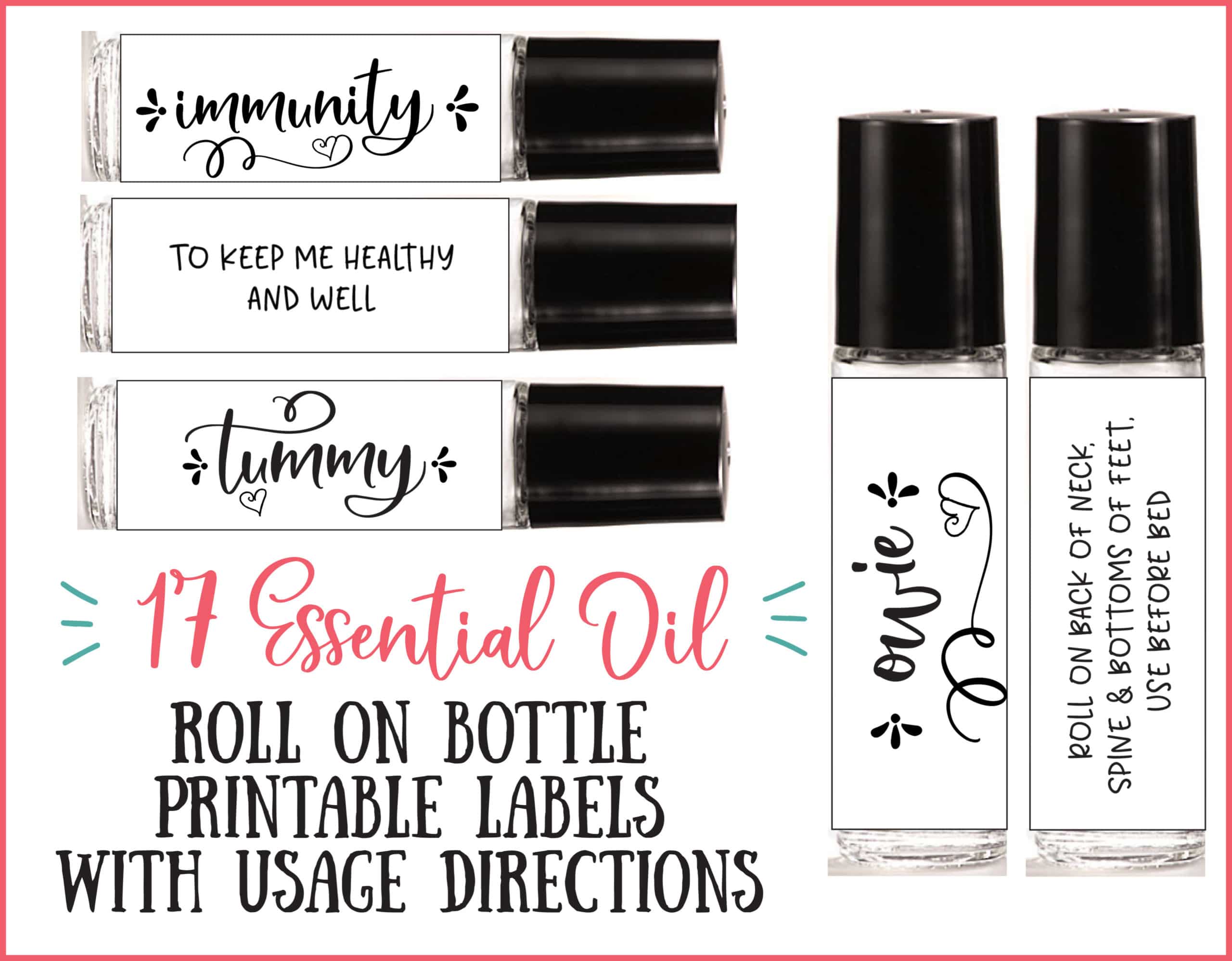 17 Roller Bottle Recipes
Immunity
Sleep Well
Happy
Focus
Breathe
Relief
Owie
Glow
Relax
Tummy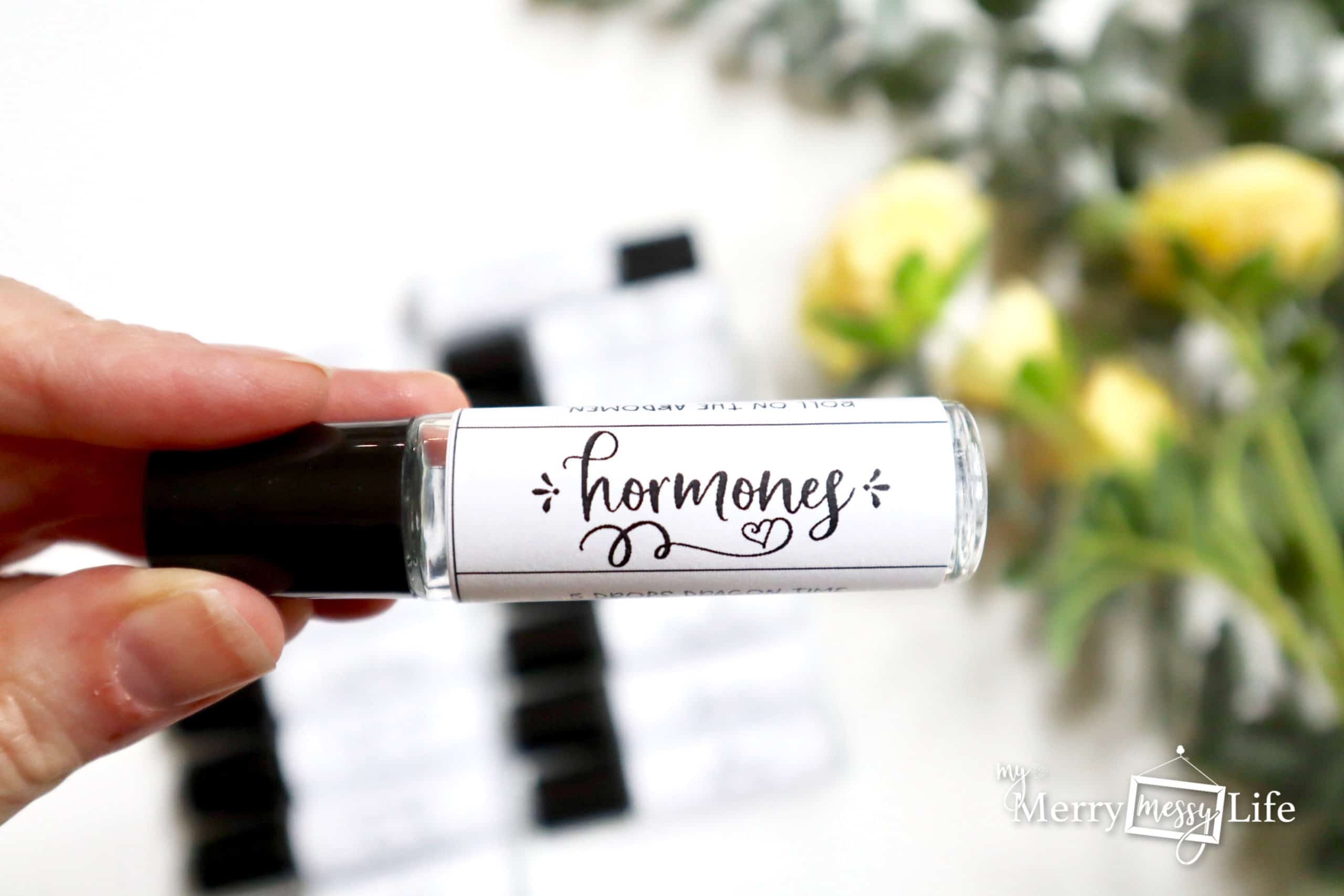 Hormones
Perfume
Calm
Clear Skin
Cologne
Courage
Energy
*indicates it's in Young Living's Premium Starter Kit – getting the essential oils in a kit saves you 40%, and you get a FREE diffuser that comes with a one-year warranty! See what comes in the Premium Starter Kit below, and click here to read more!