Use this printable essential oils journal to easily keep track of your essential oil roller bottle, spray, bath, body and beauty, cleaning and food recipes!
All About the Journal
You can get this printable essential oils journal in my Etsy shop! It has many different sections:
Roller Bottle
Spray Bottle
Diffuser
Cleaning
Bath
Body
Beauty
Food
Drinks
Wish List
2 pages with a fun design that you can use to separate the sections
The great thing about it being a printable is that if you make a mistake or you no longer like the recipe you've written down, you can just rip out that page and print out a new one from the file. It is meant to be store in a 3-ring binder, but it doesn't have to be.
Also, this is a generic journal that can be used for any essential oil brand. I happen to use and love Young Living Essential Oils, but the journal works with all brands.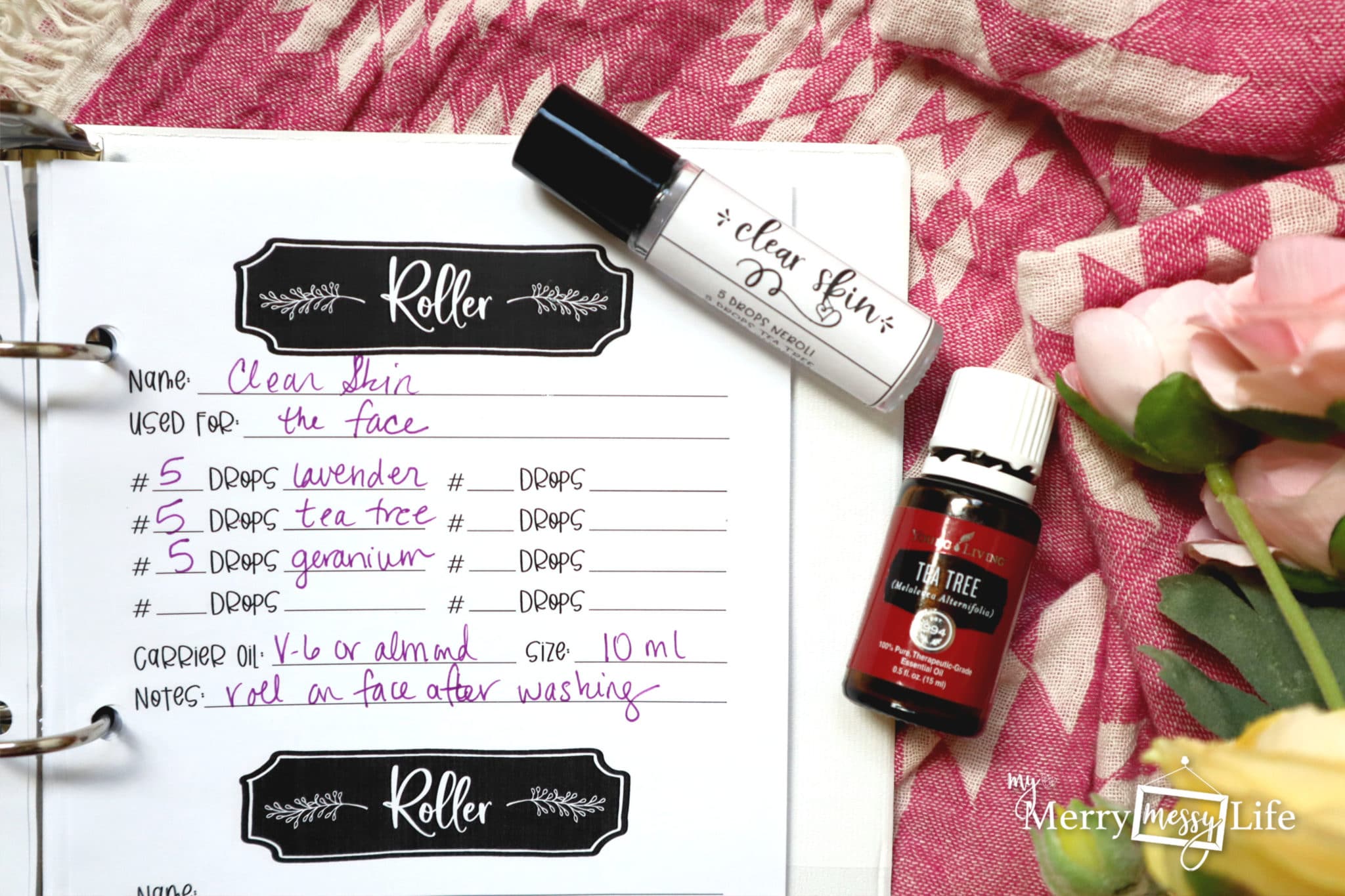 Roller Bottle Recipes
Keep track of which essential oils you use for your roller bottle recipes by knowing how many drops you used, the specific oils, carrier oils, size, and extra notes like where to apply. To see a list of 17 roller bottle recipes here on my blog, click here.
Diffuser Recipes
I know I've done oil combinations in my diffuser before that I ended up loving, but couldn't repeat it because I didn't write it down! With this section, you'll be able to write down the ones you're using and keep track of which ones you like and don't like. Since this is a printable document,

Spray Bottle Recipes
Spray bottle recipes are so versatile! Keep track of the ones you're using and what you liked or didn't like about them with this section.
Cleaning Recipes
I know I make a lot of my own cleaning and laundry recipes at home (see some recipes here), so this journal will help me to easily be able to refer back to my recipes when I need to refill my bottles. Makes my daily life much easier to manage!

Bath Recipes
You can even keep track of what you use in your bath soaks! I put 5-10 drops of essential oils like Lavender, Ylang Ylang, Patchouli, and Bergamot See my recipes for those here. I also use them in my homemade bath bubble recipe. (Body and Beauty recipe pages also included but not pictured here).
Food Recipes
I also like to use essential oils to add a burst of flavor to my food – basil in spaghetti, lemon to my grandmother's pound cake recipe, peppermint to brownies, lime to salsa and guacamole…the list goes in! In the journal, you can keep track of food and drink recipes as well! (Drink recipe pages not pictured, but are included)
Wish List
There is an even a section to help you stay organized for what you want to purchase in the future!