Detoxify Your Body – Week 3 of the Detoxify Your Life Challenge
Welcome to week three of our "31 Days to Detoxify Your Life" challenge!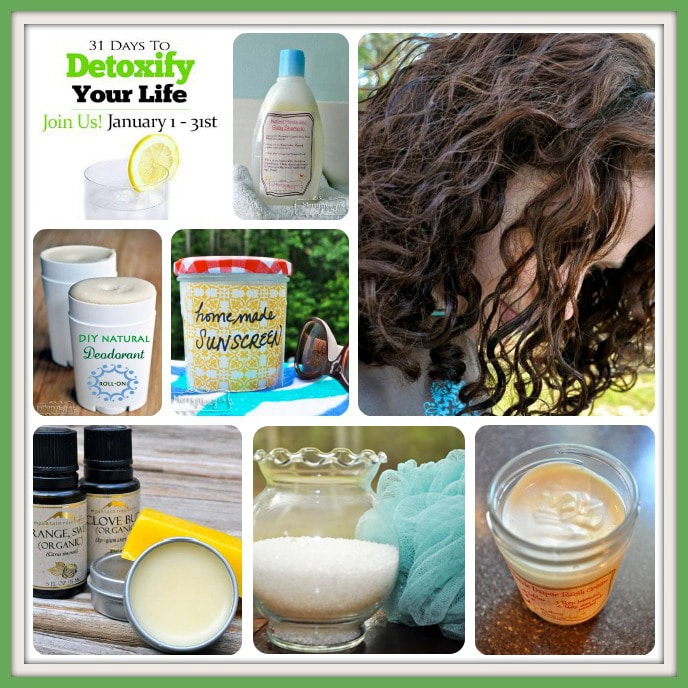 In week 1, for Detoxify Your Food, we discussed the toxins in our food system and how to eliminate the common junk that is found in every kitchen, along with some delicious real food recipes. In week 2, Detoxify Your Home, we talked all about how to remove toxic cleaners from our homes and how to replace them with easy, affordable, effective, and non toxic cleaners we can make our selves. We have been discussing our progress and sharing more ideas in our Facebook support group, which you get access to when you buy the book, as well as following along with progress on our e-mail chain! There are definitely perks to buying the book in January! This week we will discuss personal care.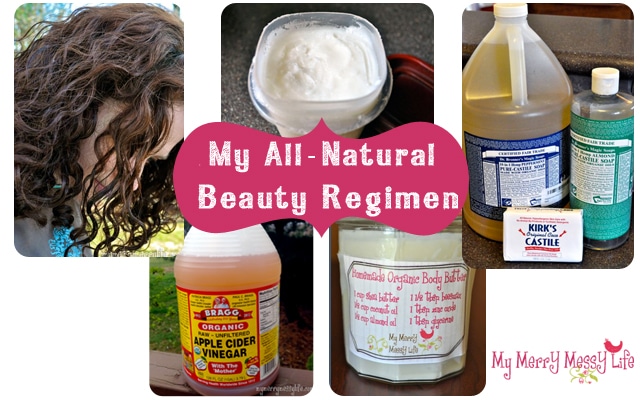 How to Detox Your Personal Care Products
In the personal care section of the ebook, you will find a plethora of information about the most common toxins found in our everyday personal care including shampoo, body wash, deodorant, lotions, toothpaste, cosmetics, and so much more. These toxins should be taken seriously as they disrupt hormones and endocrine function, are carcinogenic, and teratogenic. They are so pervasive in store-bought products that our bodies are bombarded – our organs, such as the kidneys, liver, skin, lungs, and bowels aren't able to effectively filter them out. This causes a slow build-up of junk in our body that we can't get rid of fast enough. By using more natural alternatives that we can make in our own home, we can remove these toxins from our life and allow our body to process toxins naturally, and slowly remove the built up toxins it has accumulated over the years.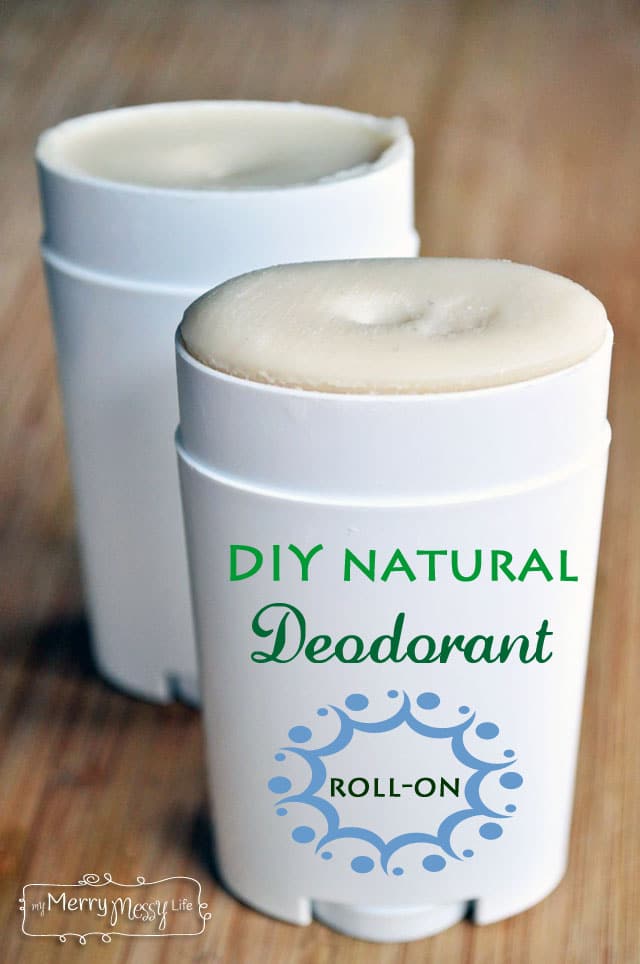 In Chapter 3 we have some wonderful articles and recipes like:
The High Price of Personal Care
A gentle detox routine including dry skin brushing and oil pulling
9 Different natural hair care recipes for all different types of hair from poo-free, to natural shampoo and conditioners, and other wonderful hair treatments and hair styling products.
12 Different Natural Skincare recipes from facial care to body care we have something for everyone to keep your skin silky smooth. Some of these recipes include Oil Cleansing Method, Blackhead Remover, Moisturizing Face Mask, Body Butters, Body Scrubs and more!
5 Oral care recipes including toothpaste, mouth wash, and lip balm.
Other great recipes for things like detoxifying baths, Foaming Baby Soap, Foaming Hand Soap, Hand Sanitizer, Deodorant, DIY Perfume and more!
Here is one of the recipes in the book – Detoxifying Herbal Bath by Natural Living Mamma
Detoxifying Herbal Bath
By Amanda – Natural Living Mamma
Today our bodies are bombarded by toxins more frequently than ever before. Our food is doused in pesticides, our meat is loaded with hormones and antibiotics, and our life is filled with plastic, air pollution, and other chemical constituents. No matter how "naturally" you live, toxins are a real part of everyday life.
This herbal detox bath will help open your pores and aid your body in naturally releasing toxins into the bath and out of your body. These bath salts can be used as a foot soak as well.
Ingredients
1 cup epsom salts
¼ cup baking soda
¼ cup bentonite clay
⅛ cup powdered ginger (organic)
10 drops lemon essential oil
To read all about the ingredients and get the directions, be sure to check out our huge eBook, "31 Days to Detoxify Your Life!"
SaveSave