My 7 Tips to Protect Your Curls While Swimming
I've been protecting my curls since I was a little girl from the damaging effects of the sun, salt water and chlorine and I figured it was time I share my secrets tips about how to protect your curlswhile swimming with you!
Last week we went to Great Wolf Lodge, which is an amazing indoor water park, and I was worried that after all the time I've spent carefully tending to my curls this past year with the Curly Girl Method, my curls might seriously suffer. But thankfully, because I know so much more know about hair and how to fix damaged hair, I came out on top and my hair is fine!
1. Use Conditioner
This is something I've done since I was a little girl! My mom would apply Nexxus Humectress conditioner (which I don't use anymore because it contains silicones – read about why I don't use silicones here) to my wet or dry hair, then braid it in either a French braid or Dutch braids and I'd go swim! It kept my hair from becoming a tangled mess and my hair was still soft after an afternoon in the sun and chlorine.
I recommend choosing a conditioner that contains some heavier butters or oils in it to seal and protect your hair from the chlorine and drying effects of the sun. Things like shea butter, coconut oil, olive oil, almond oil, grapeseed oil, etc. A heavier leave-in conditioner or curl cream like BrioGeo Curl Custard (my fav!), would work well, too! It's more about looking at the ingredients and choosing a product that has oils or butters in it that can seal the hair cuticle.
2. Use Oils
If your hair does okay with oils, then you could use them to seal the hair cuticle. If anything, you could apply only to the ends so as not to weigh your hair down too much afterwards. If your hair does still weighed down after swimming, then use a sulfate-free clarifying shampoo to remove the oils.
To use the oils, put a few drops into your hands and apply to wet or dry hair. Apply mostly to the ends.
3. Protect your curls while swimming? Swim Cap!
If you swim regularly, use a swim cap, it will help protect your curls while swimming the best! Though I would still apply conditioner or oils to the hair as some water will get in underneath the cap.
4. Use a Protective Hair Style
If your hair is long, it is especially helpful to braid your hair! Apply conditioner or oils before braiding to seal the cuticle and protect it from the chlorine and sun. My favorite ways to braid my hair are a French braid or dutch braids. I learned how to braid as a kid, and maybe one of these days I'll get around to showing a video of how I braid my own hair. But for now, there are a ton of tutorials on YouTube!
5. Clarify Afterwards
To protect your curls while swimming use a clarifying shampoo and this really seems to help remove the chlorine from my hair. I nearly always follow clarifying with a deep conditioning session to restore the moisture to my hair.
6. Deep Condition
I highly recommend a deep conditioning session after you've clarified your hair! It will help to restore much needed moisture to your probably dry curls. I have an entire post just on this topic because it is so important to having gorgeous curly hair! Check it out here.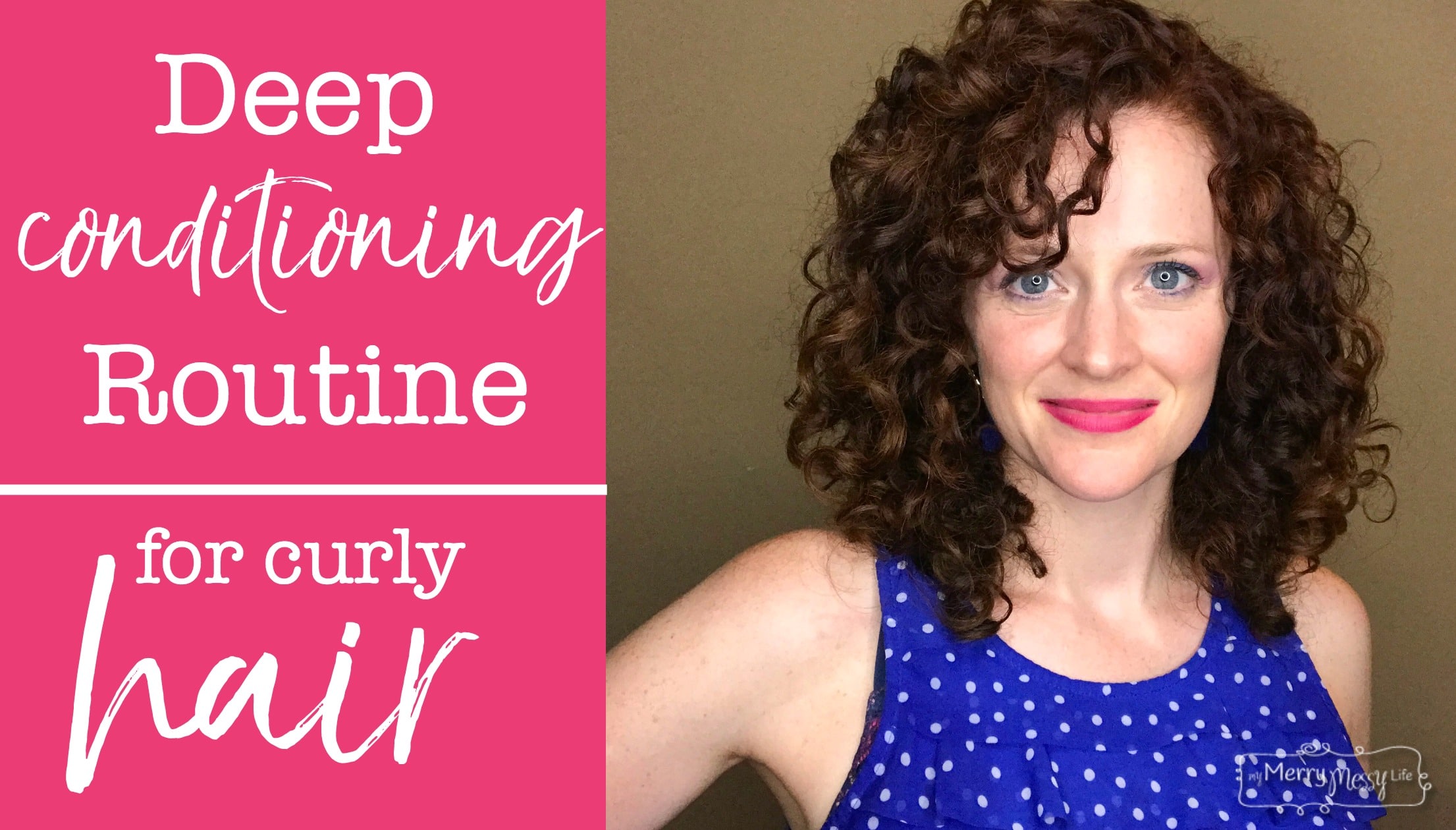 My favorite, and I feel like most effective way to deep condition is to use a heat cap and leave on for at least 30 minutes. However, if you're pressed for time, clarify and add your favorite silicone-free deep conditioner to your hair, then put on a shower cap. It will act as a greenhouse will you finish your shower. Remove the cap, rinse out the condoner and style like normal!
7. Do a Bond Repair Treatment Afterwards
As soon as I came home from the water park, I clarified, then did a bond repair treatment, and then deep conditioned. My hair looked so good that several people asked me if I was wearing a wig! My curls were soft, shiny and very bouncy!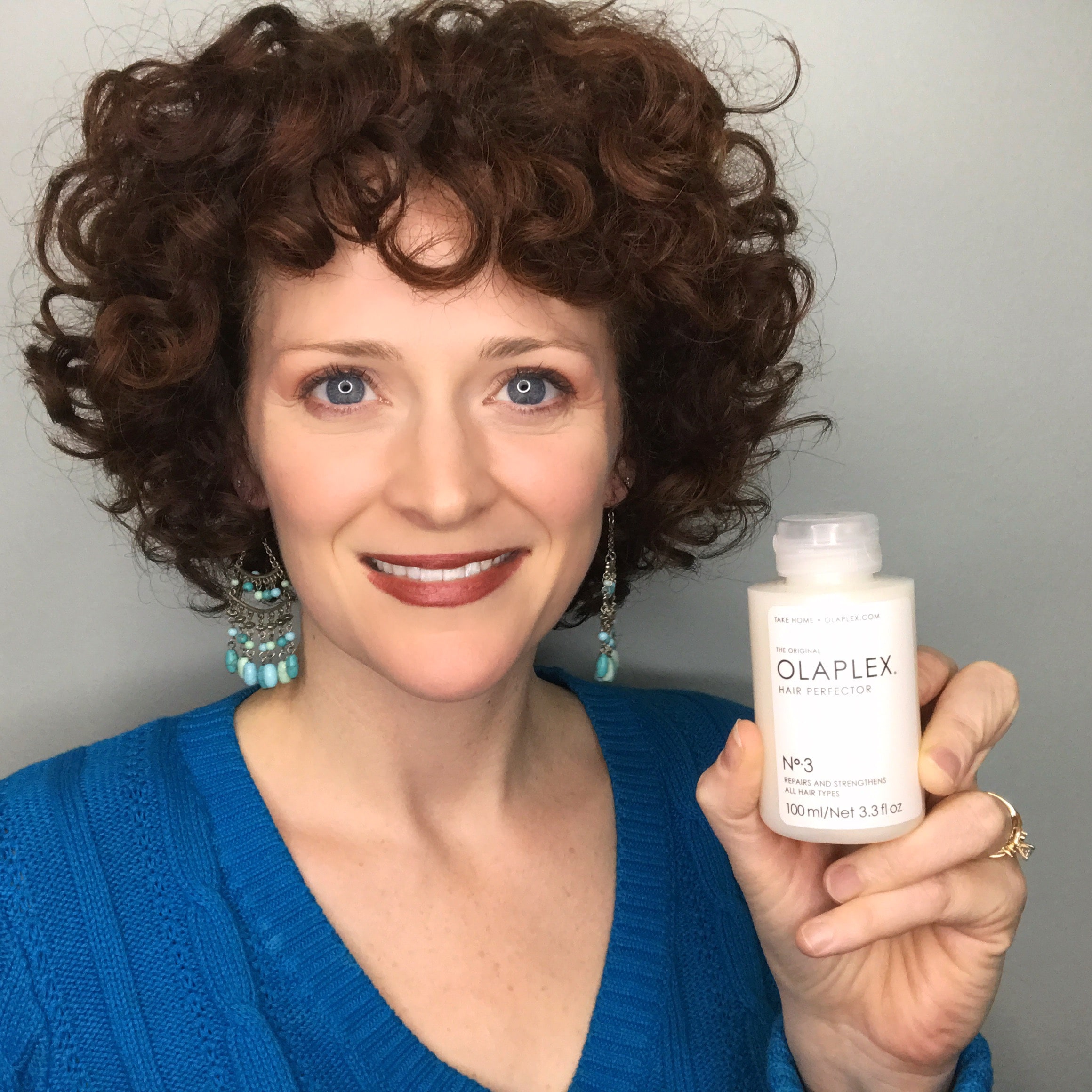 I have an entire post on bond repair treatments because they are an amazing technology for damaged hair! When our hair is exposed to hair color, bleaching, chlorine, and other damage the bonds that hold the protein molecules together in the hair cortex become broken. These bond treatments are able to restore those broken bonds! Make sure to read my post to learn more about the magic of these treatments.
Thanks for listening to my & tips to protect your curls while swimming!