DIY Baking Soda Shampoo & Apple Cider Vinegar Conditioner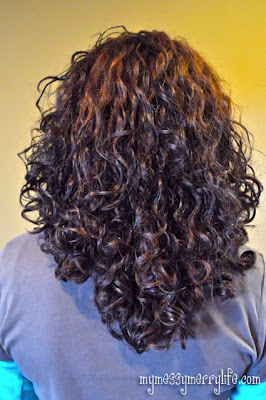 You can make your own all-natural baking soda shampoo and apple cider vinegar conditioner just from baking soda and apple cider vinegar! It's super cheap and easy, and actually works. Learn all about it here!
I can only imagine how much money I've spent in my lifetime experimenting with all different types of shampoos, conditioners, mousses, and hair gels to tame my unruly curls (see my other post on how I care for my curly hair). Since switching to baking soda shampoo and apple cider vinegar conditioner a year ago, I haven't tried another product and haven't even wanted to! If you think this sounds like a gimmick, I can't blame ya, but I promise it's not. Just start browsing the comments on this post and you'll see one success story after another.
I've tried Nexxus, Frizz-Eaze, Kérastase, DevaCurl, Matrix Biologe, Redken, and Bed Head to name a few. I'm 30 years old now, and until a year ago, I still hadn't found the perfect products to keep my hair soft, manageable, moisturized and most importantly, tamed. After using no-poo (no sodium laureth sulfate) shampoo and conditioner from DevaCurl for a couple of years and only washing my hair every 3-4 days, it was only fitting that I take the full plunge and make my own Baking Soda shampoo!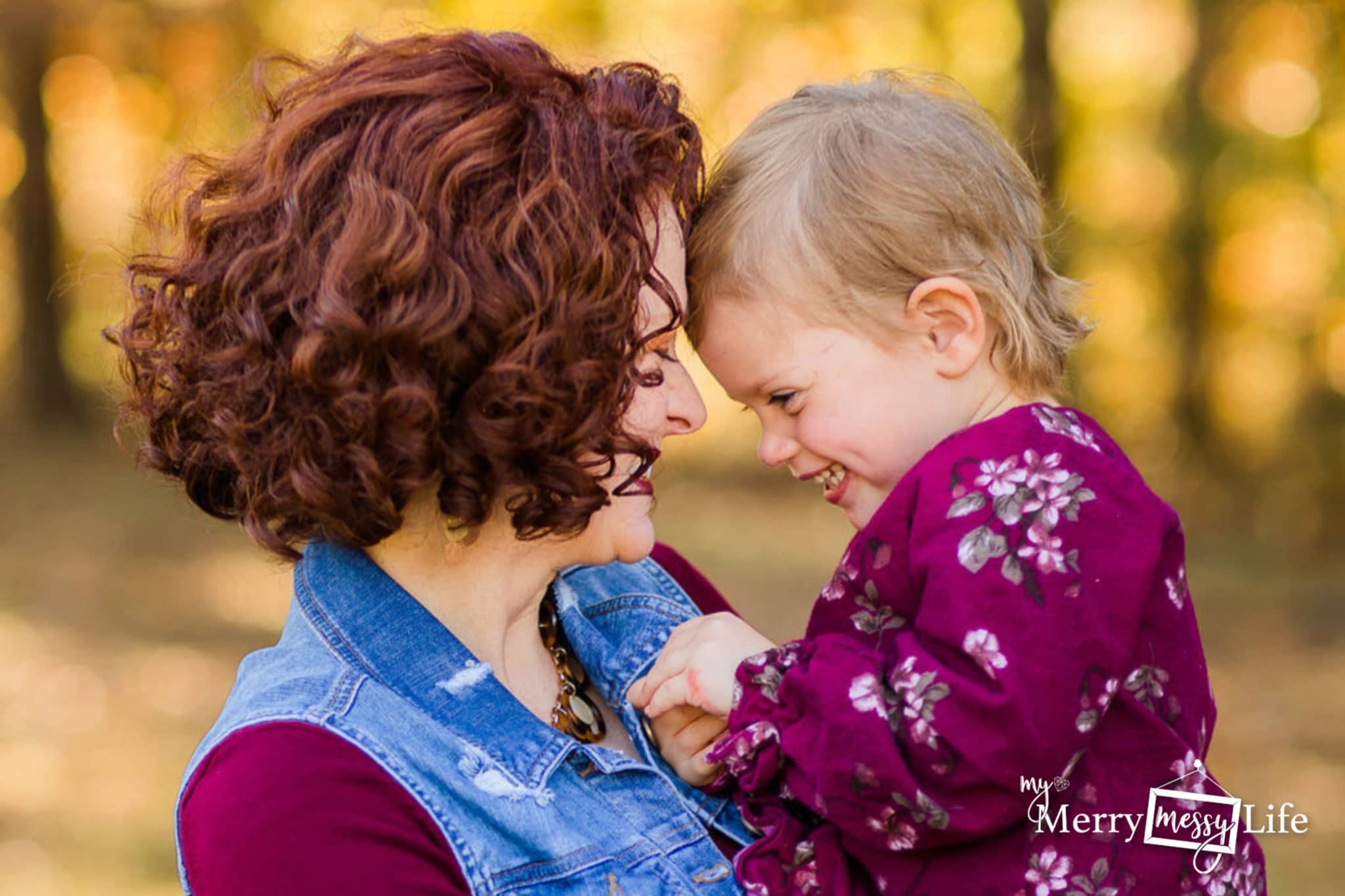 Update – I Did This for a Year and Stopped
This was a fun experiment and I did do it for about a year. But nine months in, my hair started to become very brittle and dry. This routine did not contain enough moisture for my very dry curls at all – I need a good, hydrating conditioner and sulfate-free shampoo to have healthy curls.
Baking Soda Shampoo and Apple Cider Vinegar conditioner might still work well for those who have straight hair, but I wouldn't recommend it at all for anyone with dry hair or wavy to kinky curly hair.
Use as a Detox Treatment Instead
I do think it could work well as a detox and hair clarifying treatment. The baking soda will help scrub product buildup off and the apple cider vinegar will help to balance the pH and remove product buildup as well.
I Now Do the Curly Girl Method
For the past two years, I've been doing the curly girl method (read more about that here) and it has been transformative for my hair. My curls are so happy, healthy and hydrated!
Benefits of Washing Your Hair 1-2 Times a Week
So ewww, that's totally gross! Wash your hair every 3 to 4 days and not use real shampoo? Well, at first it is gross because your hair has to go through a 2-4 week transition period (mine was about 2 1/2 weeks) as it adjusts how much oil it produces.
See, regular shampoo has harsh sulfates in it, which are synthetic detergents. These sulfates clean the hair a little too well and end up stripping it of its natural oils, which causes your scalp to produce more oil than is actually needed. Baking Soda shampoo doesn't strip your hair of its natural oils, but simply removes dirt from your hair.
Two Week Transition Period
I was determined to try it and stick it out – especially because it's so incredibly cheap, gentle on my hair and 100% green! My hair did continue producing excess oil for about two weeks, even after having used a poo free shampoo for several years prior! I was very surprised by this. After that period, however, my hair felt softer than ever and started to actually lay flat! This works for all types of hair, not just curly. In fact, most bloggers who've written about it have straight hair.
UPDATE – If you're not sure if you are ready to make the switch but still want to use more natural cleaners for your hair, check out my No-Poo Alternatives to Baking Soda post. I use an aloe vera and glycerine shampoo and talk about it there.
Testimonial – Removes Cradle Cap
One of my readers, Deanna, has been using the diluted baking soda on her five month old baby and says that her baby's skin is much softer and it is helping to remove her cradle cap. Wow! It's really not necessary to spend ten times the money on natural baby soaps when you can make baking soda shampoo and soap for pennies!
So, let's get started!
Print
Baking Soda Shampoo
An all natural baking soda shampoo made from just baking soda and water! It could also be used as a hair detox treatment and scrub.
Instructions
In the bottle, pour the warm to hot water. Add the baking soda and optional essential oils. Shake well until all of the baking soda is dissolved. To use, wet your hair. Flip your head upside down and squirt the baking soda mixture over your hair and scalp. Scrub your scalp and massage your hair with your fingertips. Rinse thoroughly.
Notes
It's very important to rinse thoroughly or your hair will feel grainy and dry.
Make the recipe with cool to lukewarm water, but not warm or hot. Warm/hot water reacts with the baking soda and causes it to clump.
Print
Apple Cider Vinegar Conditioner
A simple recipe for a homemade apple cider vinegar conditioner and/or clarifying treatment to remove product buildup from your hair.
Instructions
Pour the apple cider vinegar into the bottle using a funnel. Add the water. Gentle shake to combine. To use, after washing your hair, pour the mixture over your scalp and hair, being careful to not get it into your eyes as it will burn.
Notes
If you are dealing with psoriasis, dandruff or dry skin on your scalp, ACV does WONDERS for healing dry and damaged skin and I recommend applying it to your scalp until your skin heals. Essential oils like cedarwood, tea tree, lavender, frankincense and rosemary also have very therapeutic benefits for the scalp. I have had a few spots of dandruff in the past and the ACV has cleaned it up after one application!
I shied away from using this as a conditioner for a long time because as I used it in the shower, my hair did not feel soft and silky like it did with commercial conditioners, so I thought it wasn't working. Then, I bit the bullet and decided to try it without any commercial conditioner just to see what would happen. The result? After my hair dried (and I ignored that it didn't feel soft while wet), it was softer and smoother than when I had used commercial conditioner! I was amazed and now I'm HOOKED.
Worried About the Smell?
Don't be – I promise you will not smell like a walking pickle jar! If I did, believe me, I wouldn't be using this. I may be into green living, but I do have pride (smile). Once your hair dries, the vinegar smell disappears. In fact, it starts to dissipate right after rinsing and I don't notice a smell at all. However, I have been doing this method for a long time, so I am used to it.
If you are just starting this method and just can't stand the smell of it in the shower or while it's drying, here are several ideas:
You can add essential oils like lavender, rosemary, sage, or cedarwood to freshen it up. However, if you get the raw ACV like I do, the essential oils will make the raw material (aka "the mother") clump up.
You could also make your own scented water to mix with it by steeping some herbs in hot water (like making herbal tea) in a pot on the stove, strain the herbs and use that water to mix with the ACV.
A reader wrote that she uses just a little bit of rose water (where to buy) and orange blossom water (where to buy) and a few drops of her favorite essential to make it smell heavenly.
Doing this Method and Still Have Frizz?
I've gotten quite a few comments from curly girls who are dealing with frizziness while trying this method. I highly recommend reading my other post on the Curly Girl Method – it is MAGIC for wavy to kinky coily hair! This method is probably best suited for straight hair that's more naturally moisturized.
I wrote another post to address this issue – No-Poo Alternatives to Baking Soda. To be clear, I do still have to use a hair cream or mousse with this method or my hair would look terrible and frizzy. I know that may sound strange, but that's just how coarse and curly my hair is. Before this method, my hair was frizzy, unruly and really dry even with hair products on it. Now, my hair feels soft and lays much more nicely and isn't nearly as dry. Not only that, I'm saving tons of money as gentle shampoos and good conditioners are very expensive.
See More Hair Posts, Keep Reading Below!
See my Natural Beauty Recipes page for ALL of my DIY green projects, like homemade deodorant, lotion, detergent, and cleaning products!
SaveSave
SaveSave