How to Have Beautiful Curls with the Curly Girl Method
I've been a follower of Lorraine Massey's Curly Girl Method for many years – since my teens! I remember when the book came out and I read it cover to cover. It has helped me to embrace my curls and have beautiful, healthy curls as well! Here are the basics of the method so you can get started today!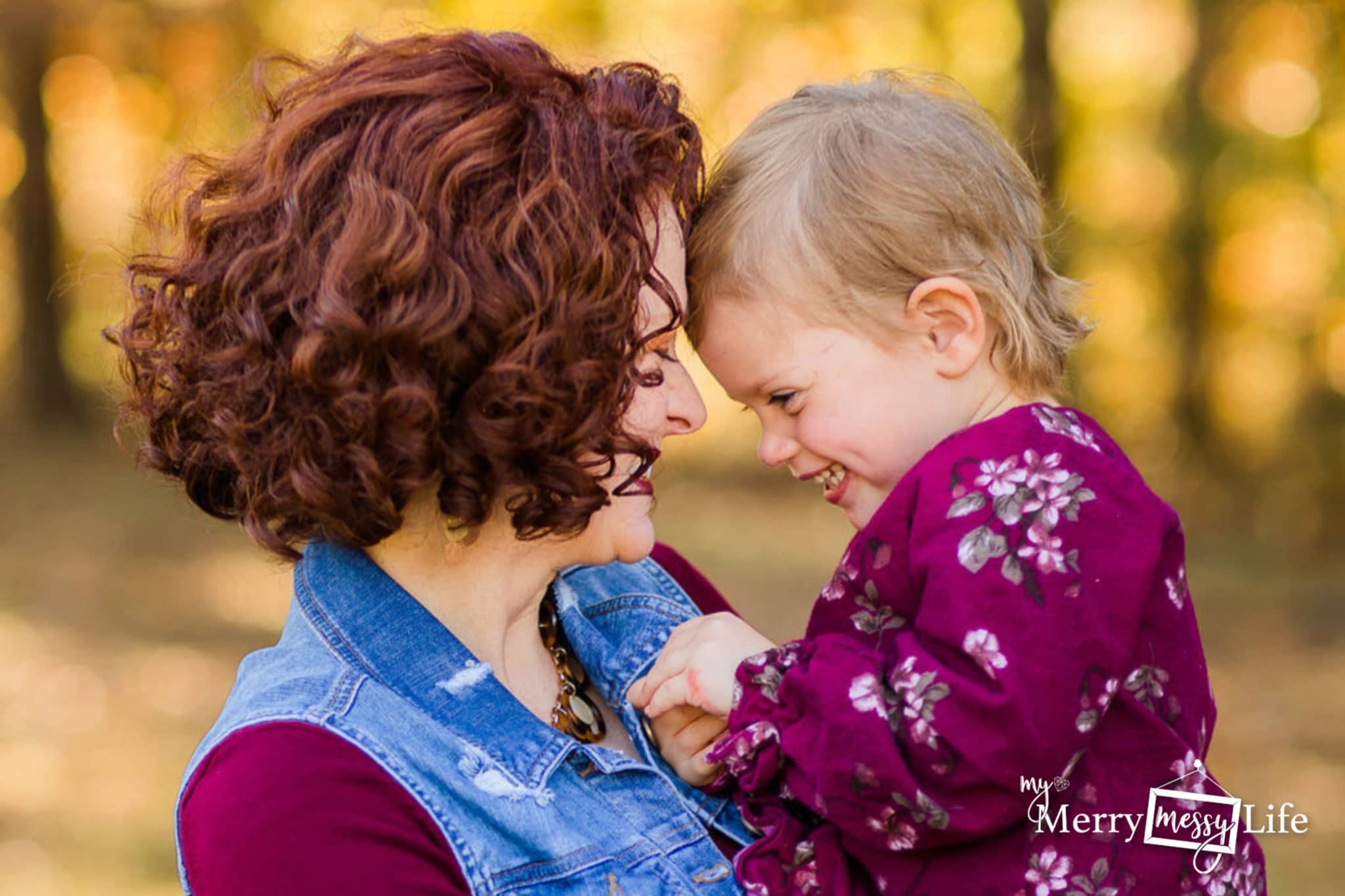 How to Start the Curly Girl Method Today
The Curly Girl Method was started by Lorraine Massey in her book, "Curly Girl: The Handbook." I do not follow it to the letter, and explain more about that in this post. But in general, her method taught me about the nature of curly hair and what it needs (hint…MOISTURE!). She taught me how to take care of my hair and I'm forever grateful!
Get a sulfate-free shampoo
Get a silicone-free conditioner
Get a silicone-free deep conditioner
Get a silicone-free leave in conditioner
Get a silicone-free hair gel
Get a diffuser for your hair dryer
Use an old-shirt to get excess water out of your hair (no more terry towels)
Sleep on a silk or satin pillow case or wear a bonnet to sleep (protect your curls from dryness and frizz while you sleep)
Product Recommendations:
Visit my Amazon store here to see all of the products I recommend. Everything from $8 a bottle to $32, there is something for every taste and budget!
The Results Speak for Themselves!
Here's my progress after just one year. It's amazing how beautiful curls and waves can be with the proper care. The hair industry has been butchering curls for far too long! Thankfully we can take back control in our own homes.
The Nitty Gritty
Now, if you're a person who likes to research and wants more details, I do recommend buying Lorraine Massey's book, "Curly Girl: The Handbook." But basically, according to her book, here are the details of the method.
What Not to Do:
No sulfates in shampoos (Sodium Laureth sulfate or Sodium Lauryl Sulfates being the biggest ones)
No silicones in conditioners and styling products
No blow drying (namely, without a diffuser) and no curling irons or straightening irons (disrupts the curl pattern and really damages the hair)
No brushing the hair when it's dry
No alcohol in the ingredients
No fragrance in the ingredients
According to the Curly Girl Method, she says to treat your hair like cashmere – wash with cold water and handle it delicately. This I totally agree with – no ripping combs or brushes through your hair – treat it gently.
Things I Don't Follow
There are a few things that Lorraine Massey recommends that I don't follow because they just haven't worked for me.
First, she says to stop using shampoo altogether and to wash with conditioner instead (called co-washing). I have to use a shampoo that contains some soap in it (a gentle one, not sulfates) or my hair gets product built up and my scalp gets really gross.
And several of my products do have artificial fragrances (wish they didn't but it's super common in the hair industry).
She also talks about not washing for 10 days…wowzahs! My hair and scalp get really gross if I go that long.
Just Say No to Sulfates
Sulfates are detergents and surfactants that are very effective cleaners. The problem is that they strip oils like sebum from our skin and hair. So then our skin goes to work overtime to produce more oil. This can lead to oily skin and very dry, damaged hair. Look out for products that contain Sodium Laureth Sulfate, or Sodium Lauryl Sulfates. Anything that ends in sulfate is not a good shampoo for curly hair!⠀
If you're worried that your hair might not get clean if you aren't using strong detergents like sulfates, then I'd like to introduce the concept that oil dissolves oil (I talk about this in my oil cleansing post for face washing). Many of the sulfate-free have gentle soaps in them that clean the hair very well, but do not strip the natural oils.
Sulfates to Avoid:
Alkylbenzene sulfonates
Alkyl Benzene Sulfonate
Ammonium laureth sulfate
Ammonium lauryl sulfate
Ammonium Xylenesulfonate
Sodium C14-16 Olefin Sulfonate
Sodium cocoyl sarcosinate
Sodium laureth sulfate
Sodium lauryl sulfate
Sodium lauryl sulfoacetate
Sodium myreth sulfate
Sodium Xylenesulfonate
TEA-dodecylbenzenesulfonate
Ethyl PEG-15 cocamine sulfate
Dioctyl sodium sulfosuccinate
Here are gentle cleaners that are safe:
Cocamidopropyl betaine
Coco betaine
Cocoamphoacetate
Cocoamphodipropionate
Disodium cocoamphodiacetate
Disodium cocoamphodipropionate
Lauroamphoacetate
Sodium cocoyl isethionate
behentrimonium methosulfate
disodium lautreth sulfosuccinate
babassuamidopropyl betaine
Just Say No to Silicones
Silicones are synthetic resins and are found in many hair products due to their ability to add shine and condition the hair. Sounds good, right?
Well, the problem is that they are not water soluble, so they produce build up on the hair and scalp that sulfate-free shampoos cannot remove.
There are many different names for them, but to keep it simple, anything ending in: "cone," "conol," "col," or "xane," should be avoided.
The only exceptions here are those ingredients with the abbreviations "PEG" or "PPG" in front of them. This abbreviation will alert you that they were made to be water-soluble, and won't produce the build-up other silicones are known to cause.
Silicones to Avoid:
Cetearyl Methicone
Cetus Dimethicone
Dimethicone
Dimethiconol
Stearyl Dimethicone
These Silicones are Better, but still can cause buildup:
Amodimethicone
Cyclomethicone/Cyclopentasiloxane
Trimethylsilylamodimethicone
Here are some water-soluble silicones:
…but they do cause buildup over time (just slower).
Behenoxy Dimethicone
Stearoxy Dimethicone
See my curly hair page for all of my curl posts and a list of some of my favorite products! Make sure also to follow me on Instagram @mymerrymessycurls to get daily tips and tricks to have shiny, healthy curls!
Shhh…I don't Follow the Curly Girl Method Perfectly
I'm a rebel at heart and I don't follow other people's rules simple to follow them. I follow them if they resonate with me and feel right to me – I use my intuition, experience and research.
So, I love love love that Lorraine Massey came on the scene and gave curly girls everywhere HOPE that we could embrace our curls and not have to straighten them just to have pretty hair. The Curly Girl Method and her ideas were groundbreaking and have paved the way for curly-friendly hair products and hairstylists.
But not all of my products are fragrance-free, and I do use heat to dry my hair sometimes because my hair can take 6 hours to dry. Nope, just nope! So I just dry on low heat for 15 minutes and my hair dries completely in an hour or so. Compromise.
It's all about doing what works for you and your lifestyle. It's not as if the Curly Girl police are gonna show up on your doorstep and haul you off to frizz jail! Use your intuition, do it how you wanna do it and use this advice for education and to get you started!
Ready to Dive a Little Deeper?
I have several in-depth articles if you're ready for more information and to learn about curly hair and what it needs…IF you're ready. If you're already feeling overwhelmed, then go back up to the beginning of this post and start with "How to Start the Curly Girl Method Today" section.
If you're ready for more, here's a list of blog posts you can start reading to gain more insight!
SaveSave