My Nighttime Curly Hair Routine
All my tricks for how to care for your curls even while you're sleeping so you can wake up with no frizz or tangles, soft and ready to go!
Must-Have Curly Girl Guide Book
I have learned so much from this book – the Curly Girl: The Handbook by Lorraine Massey. It has so many DIY recipes and important things to know about curly hair. Get this book if you haven't already! So, some of these tips are from what I learned in that book and from my DEVA stylists (stylists who are professional trained to cut curly hair).
Sleep with a Silk Bonnet
Yup, you gotta do it! As silly as it looks or feels, this is the best way to keep your hair from getting frizzy and tangled while you sleep. This is the one that I use.
I like silk more than satin because it breathes. If you get hot while you sleep, you will probably be throwing your satin bonnet out of the window!
Or Sleep with a T-Shirt Turban
A t-shirt turban can be very effective when your hair is wet and you wash and style your hair at night. Just plop your hair on top of your head with a t-shirt turban like this one and when you wake up, you'll have defined, mostly dry, bouncy curls with no frizz!
Silk or Satin Pillow Case
A silky smooth pillow case really helps to prevent breakage and frizz if you're not wearing the bonnet. It isn't necessary if you do wear a bonnet or turban. I prefer silk since it's natural and breathable – here's the case that I like!
See My Other Curly Girl Videos and Posts!
Curly girl, I feel ya, friend. You feel like no one really makes products that actually work for our hair. You're tired of the frizz or want to take your curls to the next level. Well, lemme help you out! Here are my posts and videos on curly hair care (and without toxins)!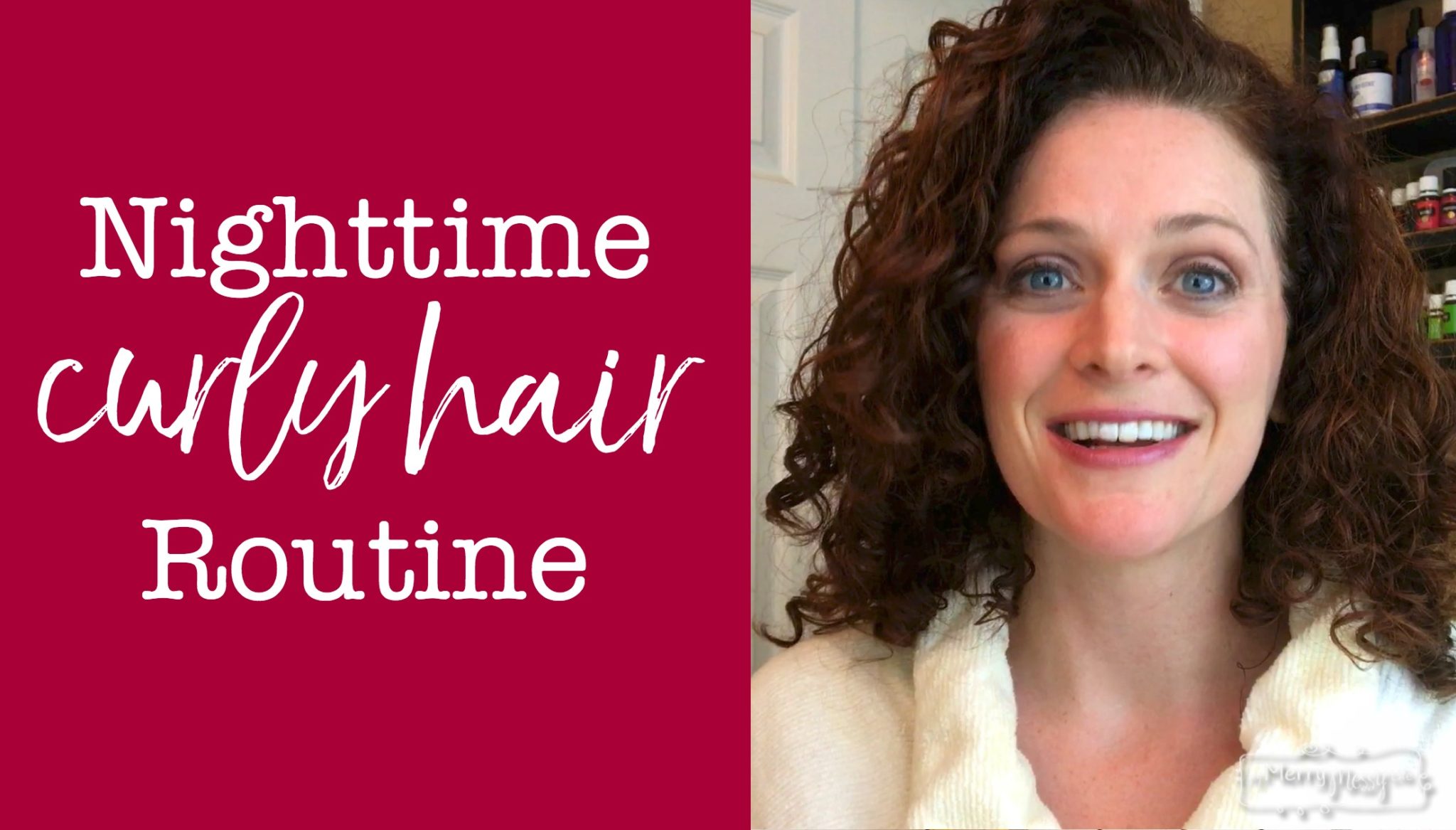 SaveSave
SaveSave
SaveSave
SaveSave