My Healthy Curly Hair Routine – for gorgeous curls!
Are you tired of frizzy curls and just want to straighten your hair? Or need a new curly hair routine? Then this video is for you! Follow along as I show you step by step how to have the most amazing, moisturized, bouncy curls – all with safe, non-toxic, healthy products!
I've found a good groove with my curls lately and I just had to share my routine with you! The key to gorgeous curls is moisture, to treat your curls like it's your prized cashmere sweater. And I have a secret trick that I share in this video that has made all of the difference for me.
#1 – Shampoo with a Sulfate-Free Shampoo
Sulfates have been linked to cancer and are detergents that strip your hair and skin of not only excess oil, but the layer of sebum oil that's need to protect and hydrate your skin and hair. That leaves them very dry, and the body produces extra oil to make up for it. It can actually cause you to have an oiler scalp and oily skin!
Detoxing off of shampoos that contain sulfates is a real thing – you might need to alternate using your sulfate-free shampoo and the other shampoo until your body begins producing the normal, healthy amount of oil.
I suggest using the FREE Think Dirty app to find a healthy, non-toxic shampoo. My two favorites are Young Living's Copaiba Vanilla Moisturizing Shampoo, and InnerSense's Hydrating Hair Bath.
Frequency
I want you to imagine your hair is like cashmere and to treat it like your most delicate, fine clothes. It doesn't need lots of scrubbing – curly hair is super dee-dooper dry! So wash it gently and work your way down to washing just 1-2 times a week.
If you workout a lot and sweat, then wash your hair as needed but only wash the scalp. The ends really do not need the shampoo.

#2 – Condition Well!
If there's one thing you need to learn about curly hair is that it needs TONS of moisture to be bouncy and gorgeous! Your hair will love you for lots of moisture.
So there is a trick to applying the conditioner – do it while your hair is sopping wet. Add extra water if you need to. Then take your hair into sections and run the conditioner with your fingers through your hair to smooth down the cuticle.
Then lightly rinse out – you actually don't need to rinse it out thoroughly!
My favorite conditioners are Young Living's Copaiba Lime Moisturizing Conditioner and InnerSense's Hydrating Conditioner. Both are super thick and are very low on the toxicity scale of the Think Dirty app, so they are an A+ in my book!
#3 – Let Your Hair Drink – Use Oil!
Okay now here's the secret trick I've been using and my curls have been super happy! If your hair is super dry like mine (you'll know because it's often frizzy and is a good humidity barometer!), then this trick could work well for you. If your curls aren't super dry, then you're probably okay skipping this step.
Squirt some carrier oil into the palms of your hands and smooth through your hair – especially over the top layer where hair is the driest and frizziest.
I like to use Fractionated Coconut Oil (this one is organic and has a handy pump top, and is the one I'm using in the video!) and Young Living's Sensation Massage Oil because it smells so very feminine and wonderful and is loaded with essential oils that your hair will love!
#4 – Add Gel

Lastly, add your favorite hair gel. I've got a homemade one here on the blog you could try, or you could try the one I like, InnerSense's I Create Hold styling gel. Make sure to choose a silicon-free product because the silicon, while it'll work well in the short term, will start to build up on your hair and regular shampoos cannot remove it. You'll need to strip your hair every few weeks to get it out! And stripping is awful for curly hair. Your curls will rebel and get angry, and it'll stick out past your shoulders in protest!
There is a trick to the application of the gel – like there is for the conditioner! Again, apply it to very wet hair (I do it in the shower or bathtub). But you'll probably have to play around with how you apply it – either running your fingers through your hair or by scrunching it.
#5 – Let Air Dry or Dry with a Diffuser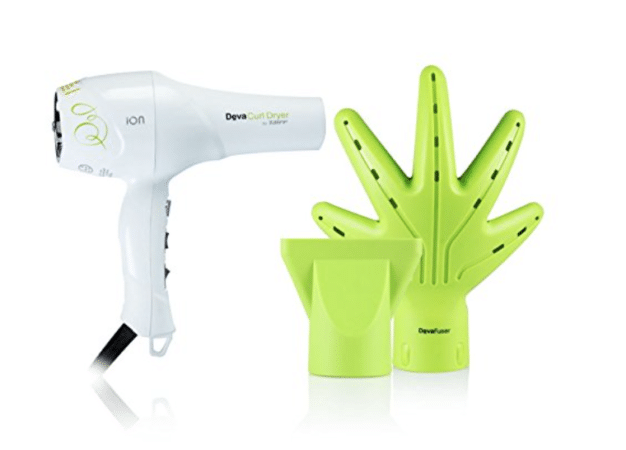 Most days I let my hair air dry since that's the healthiest way (a benefit of working from home!), but obviously, that isn't practical for everyone or even for me some days.
I highly recommend Deva Curl's Diffuser – it looks like a giant hand and works SO well for curly hair! Their hairdryer really is top notch, too.
Other Helpful Curly Hair Resources & Tricks
Do you have any special tricks that work for your curls? We'd love to hear them, please share in the comments below!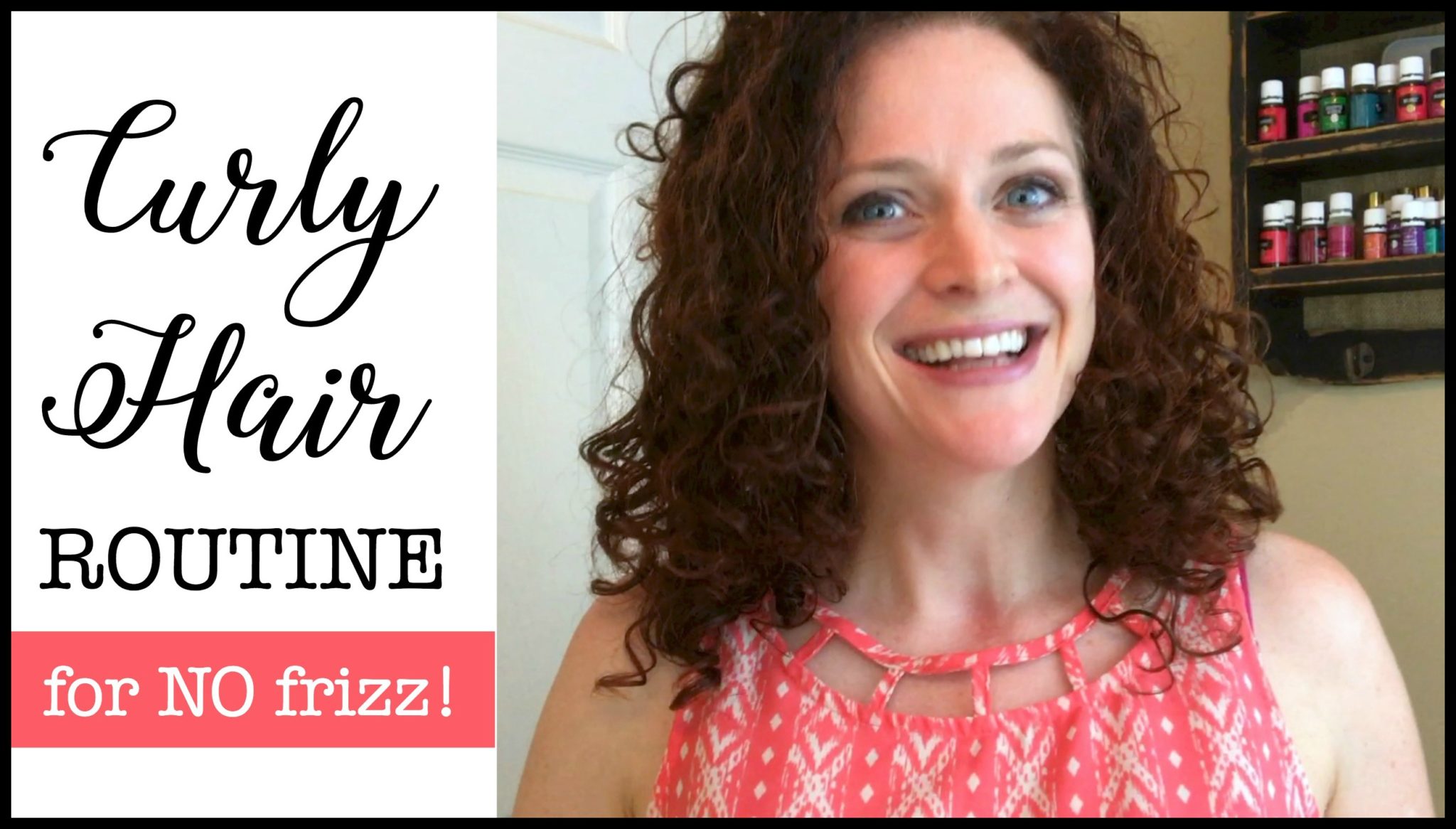 SaveSave
SaveSave