Essential Oils for Love, Romance and Beauty
I love using my essential oils to help with romance and love! They are wonderful for supporting the emotions and lifting the mood with the natural, safe aroma. They are also safe and healthy for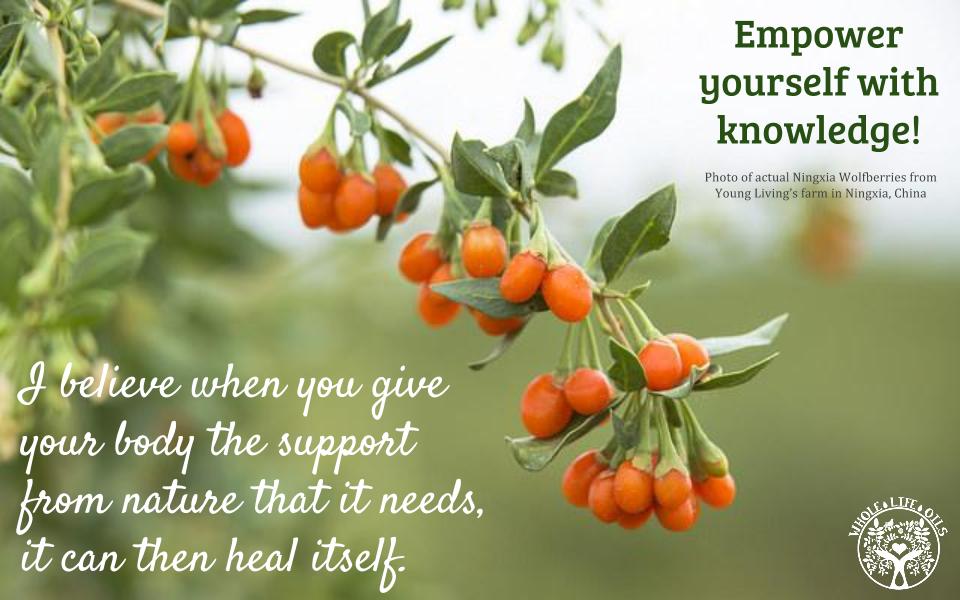 We've gotta start with a little disclaimer info…I am not a medical professional. The information shared in this class is not intended to treat, cure, or diagnose any illness, nor is it meant to replace professional medical attention or advice. Advice and testimonies are all based on use of Young Living brand of oils specifically. Use and application of this information is done solely at your own risk.
I am not an expert, and the great news is, you don't need to be an expert to make better choices for your health and wellness! It just takes some research and experimentation. There are many wonderful reference guides, books and resources available about how to use essential oils. Find them at places like Amazon, Life Science Publishing, and abundanthealth4u.com. Ask your sponsor for more details and which books are their favorites!
I believe that when you give the body the support it needs, it can then heal itself.
What are Essential Oils and Why Do We Use Them?
Essential oils and essential oil infused supplements help antioxidant support in our body.
Essential oils are steam distilled or pressed from plants – from the leaves, roots, bark, stems, rinds or seeds.
They are much more concentrated, and therefore, more potent than dried herbs. 1 drop of peppermint oil is the same as 26 cups of peppermint tea! 1 drop of lemon oil is the same as 16 lemon rinds!
They are the lifeblood of the plant that initiates regeneration into the cells. They support the immune system of plants, and they work the same for humans. Anything that our blood does for us is what the essential oils do for the plant.
Essential oils can quickly penetrate the tissues of the skin, and from there diffuse throughout the body in the blood and tissues
They can affect the body at the cellular level by supporting cellular health and normal cellular regeneration and by supporting the immune system.
Essential oils work synergistically with the body to support normal body processes because they are recognized by the body as nutrients.
Oxygenate the cell, support the body's natural detoxification processes, make cells more permeable, defend against unwanted guests in our bodies. Some can cross the blood brain barrier, like Cedarwood, Vetiver, and lavender. Those oils are helpful for supporting ALL body systems ­- skeletal, muscular, cardiovascular, digestive, endocrine, nervous, respiratory, lymphatic, urinary, reproductive and integumentary body systems.
Each oil, just like every living thing, carries a scientifically measurable frequency.  Essential oils have the capacity to raise your body frequency. The more you are applying oils on yourself and family, the higher your body frequency and the potential for better overall health increases. Use them often for best results.
Essential oils also carry an antioxidant value called the ORAC score. ORAC stands for oxygen radical absorbance capacity which is basically the oils capacity to inhibit free radicals. When you think of an antioxidant what do you think of? Blueberries. Well, clove essential oil contains the highest ORAC value at over 1 million vs. blueberries at 2400.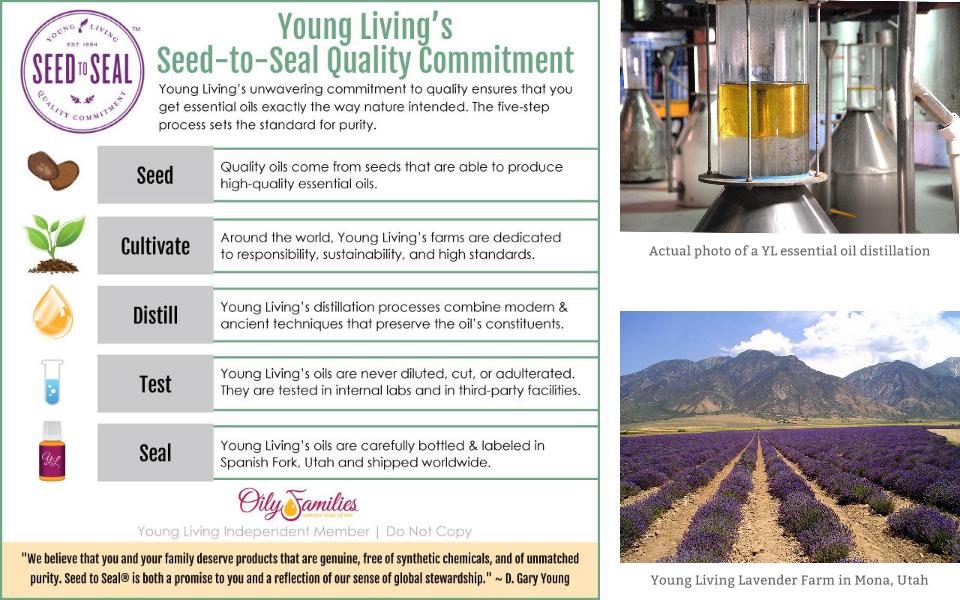 So, there are a ton of essential oil companies out there, with new ones popping up all the time. How do you know which one to trust? Well, I got started when I
YL is the oldest, most trusted, most well-respected EO company in the world. With more than 25 years of research experience, we are the only company with our own farms, offering a Seed to Seal guarantee.
This Seal to Seal guarantee is the heart of YL's commitment to purity and authenticity.
From the time the seed is planted until the oil is bottled, Young Living provides the most rigorous, quality controls possible to ensure that every one of their members and customers receives the oils exactly as they were intended by nature with as many molecular components as possible.
Global EO market is expected to reach $12 billion by 2022, up from $6 billion in 2014, according to recent market research.
Why? 2 reasons.
Growing consumer awareness regarding health benefits associated with EO's & supplements.
Growth in the organic product industry has also prompted many people to want to ditch toxic chemicals in their homes.
Does that sound like you? Is that why you started using Essential Oils?
An exorbitant amount of plant matter is required to make a single ounce of Essential Oils, yet there is a ton of demand.
Unfortunately, many essential oil companies have been looking for new ways to develop essential oil substitutes created from essential oil compounds, which results in a lot of undereducated consumers looking for that inexpensive, cheap essential oil and thinking that what they're getting is pure and natural, when it's not. It's made in a lab with chemicals, not harvested from a plant.
Two decades ago, Gary Young started Young Living from very humble beginnings on a remote farm in Idaho, using a pressure cooker for a distiller.
YL has grown into the world-wide leader in pure, therapeutic grade essential oils (not made in a lab, but from plants!) with over $1 billion in revenue annually, with a presence in markets and with farms all over the globe.
YL is a purpose-driven company, bringing greater wellness and abundance to people all over the world.
In fact, their mission is to bring oils into every single home in the world!
In 2014, their active members and sales more than doubled!
You don't always have to leave the house and spend a ton to have a romantic, spa experience at home! Start with a luxurious massage oil like Relaxation or Sensation massage oils.
Relaxation is going to have both a relaxing effect with the ylang ylang, lavender, and bergamot; and a stimulating effect with the spearmint, peppermint and coriander.
Sensation has two essential oils – rosewood and jasmine which are very romantic scents. It helps to get women in the mood
Massage wherever desired and enjoy spending time with one another!
Creating an atmosphere of relaxation and romance is as easy as diffusing essential oils. You could also use these oils to massage on the body or put in a spray bottle to make a body, hair or sheet spray!
Combinations to try:
Ylang Ylang and Bergamot (very romantic, could add Cedarwood or Palo Santo for more depth)

Joy and Lemon (happy and uplifting, while also romantic)

Stress Away and Peppermint (very relaxing with a bit of stimulation)

Release and Ylang Ylang (relaxing and flowery)

Joy and Lavender (lifts the mood and relaxes)

Sensation (seductive, very romantic)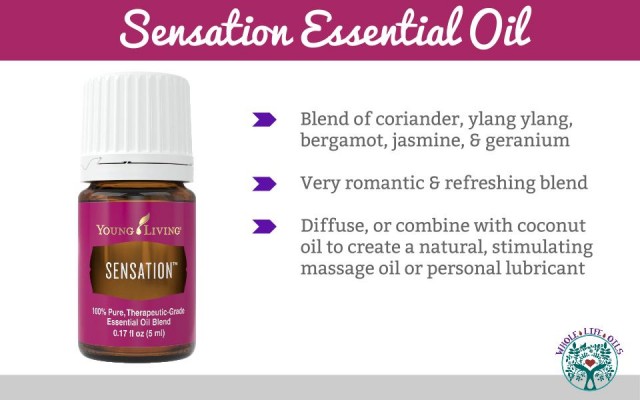 Sensation is a wonderfully fragrant, powerfully romantic blend that is extremely uplifting and refreshing. It was formulated to enhance the enjoyment of special moments, if you catch my drift (wink, wink).
It contains coriander, ylang ylang, bergamot, jasmine and geranium so it has a very flowery, romantic scent with a bit of spice from the coriander.
Dilute with your favorite carrier oil (coconut oil makes a very nice personal lubricant!) to create an all-natural, safe and stimulating massage oil or personal lubricant. It would also be wonderful to diffuse.
Suggested application – inner thighs and other personal areas.
Sensation™ Hand & Body Lotion is a moisturizing cream that contains several pure essential oils revered by Cleopatra. Ylang Ylang's aroma encourages relaxation, and Jasmine's aroma enhances feelings of femininity.
Contains ylang ylang, coriander, bergamot, jasmine, & geranium essential oils.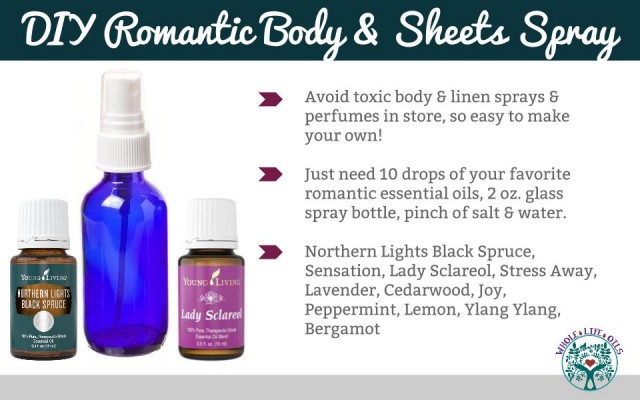 Avoid the body and linen sprays and perfumes found in stores that are loaded with toxic chemicals and irritate the respiratory system, and opt to make one yourself with just essential oils, water and a dash of salt! This is a romantic and refreshing blend that will stimulate and relax the mind at the same time.
Supplies:
1 two ounce glass spray bottle (where to buy)

Pinch of salt

10 drops of your favorite romantic essential oils

Water (about 2 oz.)
Instructions:
Drop the pinch of salt in the bottom of your spray bottle

Add the 10 drops of essential oils.

Fill the rest with water.

Shake well. Shake well before each use.
There are so many oil combinations you can try, but here are the two most romantic blends that Young Living has formulated.
Lady Sclareol™ was designed as an exquisite fragrance. A seductive blend of nature's most aromatic and skin-pampering essential oils, Lady Sclareol creates a beguiling and alluring perfume. It contains Geranium, Coriander, Vetiver, Orange, Clary, Bergamot, Ylang ylang, Royal Hawaiian™ sandalwood, Spanish sage, Jasmine, Idaho blue spruce, Spearmint, and Hinoki. Wow, what a blend!
Again, Sensation is a blend of coriander, ylang ylang, bergamot, jasmine, & geranium.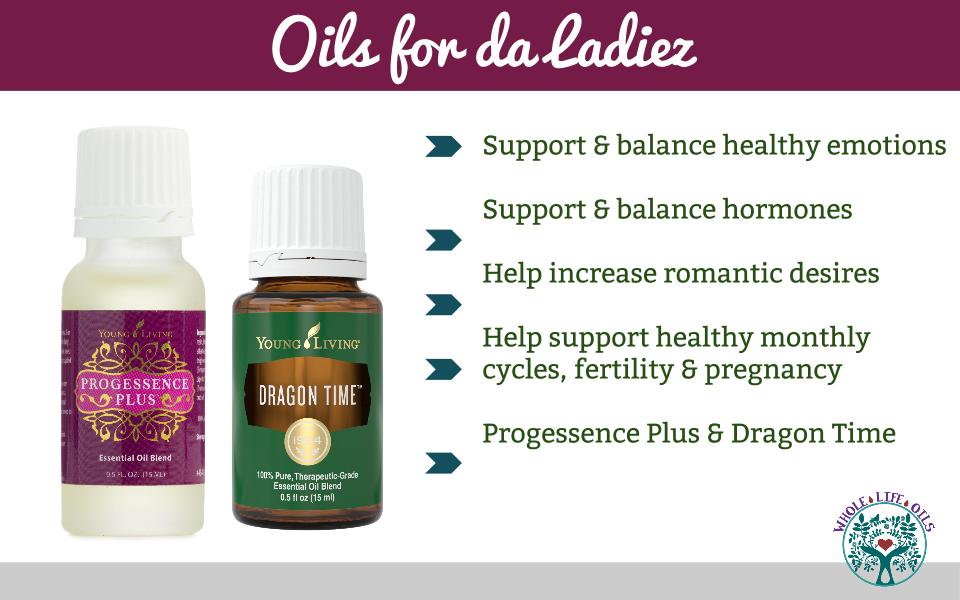 Let's get honest, girls, most of us have a hard time getting in and staying in the mood. Sometimes our minds wander as we check off our to-do lists and think about the huge pile of dirty laundry and dishes. We need extra help to focus, but sometimes it's much more and is a hormonal issue, where our estrogen and progesterone levels are not well balanced and we have little to no desire at all. Get your hormones in check with these two blends.
Dragon Time™ is a blend of calming and soothing essential oils, including clary sage, which contains natural phytoestrogens – the perfect choice for women's emotions during special times and needs. Its balancing properties make it a perfect choice for supporting normal, healthy emotions during the female monthly cycle. Dragon Time is recommended for young and mature women. It contains Clary sage, fennel, lavender, marjoram, yarrow, and jasmine. It helps to balance estrogen.
Progessence™ Plus serum is a pure, harmonizing serum that is designed specifically for women. Along with wild yam and vitamin E, Progessence Plus is formulated with Frankincense, Bergamot, and Peppermint essential oils for optimal results.
Personal Testimony – I use Progessence Plus during that time of the month every month. It has regulated my periods – (sorry if this is TMI, but…) I have normal flow (was extreme before), no more cramps and my moods are much more balanced. I can't live without this little bottle, and neither can my husband! It helps to balance progesterone. I have also noticed a nice jump in my romantic desires!
I apply 2 drops to each of my forearms (per the directions) during the whole time of the month.
Even though it's harder to talk about, sometimes even men need a confidence boost when it comes to romance. Here are two oils that have very masculine scents, but are also emotionally strengthening and empowering.
Shutran is an empowering essential oil blend that is specially designed for men to boost feelings of masculinity and confidence. Its inspiring aroma appeals to both men and women, and although used like a cologne, Shutran does not contain any synthetic ingredients. Instead, it is formulated with pure, therapeutic-grade essential oils, including the exclusive-to-Young-Living Idaho Blue Spruce, a refreshing, invigorating essential oil to both body and mind.
It contains lots of manly oils like Idaho blue spruce, Ocotea, Hinoki, Ylang ylang coriander, Davana, cedarwood, lemon, and lavender.
Valor is an empowering combination of therapeutic-grade essential oils that works with both the physical and spiritual aspects of the body to increase feelings of strength, courage, and self-esteem in the face of adversity. Renowned for its strengthening qualities, Valor enhances an individual's internal resources. It has also been found to help energy alignment in the body.
It contains spruce, rosewood, blue tansy and frankincense in a base of coconut oil.
The ART® Beauty Masque is a premium, orchid-based formula designed to nurture skin and leave it looking healthier and more radiant. Our blend of exotic orchid petals and pure essential oils nourishes and fortifies the most delicate areas of the face, helping promote a more vibrant and youthful appearance. Suitable for all skin types.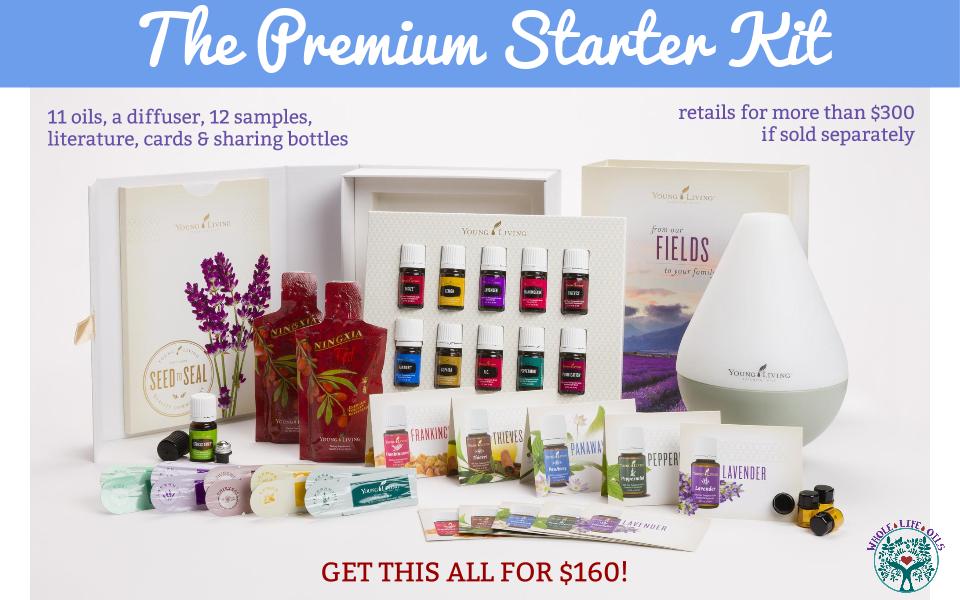 See my Premium Starter Kit unboxing video here!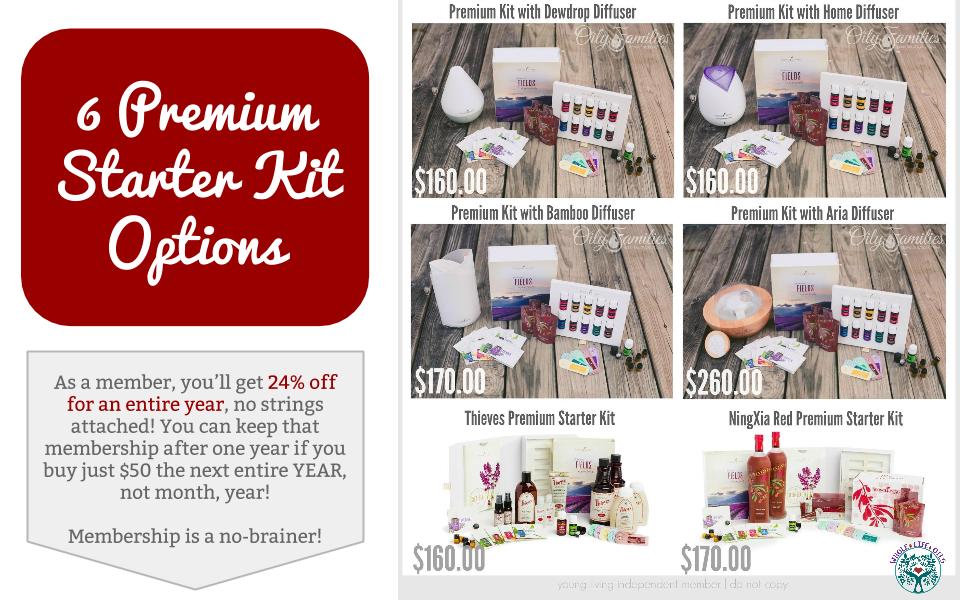 Now, of those of you reading, who are already Young Living lovers and users?
If not, then you probably fall into one of three categories.
The first, is that you've realized throughout this class that this really isn't for you and you aren't interested in trying these oils and products. And if that's you, that's okay! Saying "no" is good and probably the best decision for you.
The second is that you're interested and would like to give these oils a shot! If that's you, then I suggest you start with this Premium Starter Kit so that you can try the oils, supplements and diffuser and see if they work well for you and your family, to see if they are a good fit.
Now, I want to share with you how you can get these products as wholesale prices, because they are not sold down at Whole Foods or your corner Walgreens. The oils and products sold there are much less potent, and some are even adulterated. But Young Living's oils are very high quality, therapeutic grade oils.
The way that Young Living has decided to sell them is through individual members sharing with others – they don't pay for an advertising department and use us instead so we can offer you support. When you buy oils in store or online from just anywhere, you won't get a team of support helping you learn how to use the oils. And especially when you join my team! We offer monthly Facebook classes, webinars, promotions, giveaways and blog posts so you are always learning!
You can purchase an Everyday Oils set for $163 and that would be the retail price. No sale or discount. But there's a much cheaper way to get them and that's as a wholesale member!
You can actually get this Everyday Oils set, plus a home diffuser, PLUS this little starter kit with an extra oil in it, Stress Away, Ningxia Red samples, and little sample sachets you can share or throw in your purse, all for $160! You save over $150 this way. At the same time, you automatically become a wholesale member which means you get 24% off everything!
Now, don't let the term member scare you. There are no monthly minimums or order requirements. In order to keep your membership after one year, you just need to purchase about $50 worth of products the next year. If you don't want to, that's fine! No one is going to hunt you down – there are no penalties or cancellation fees and you could reinstate your membership at any time.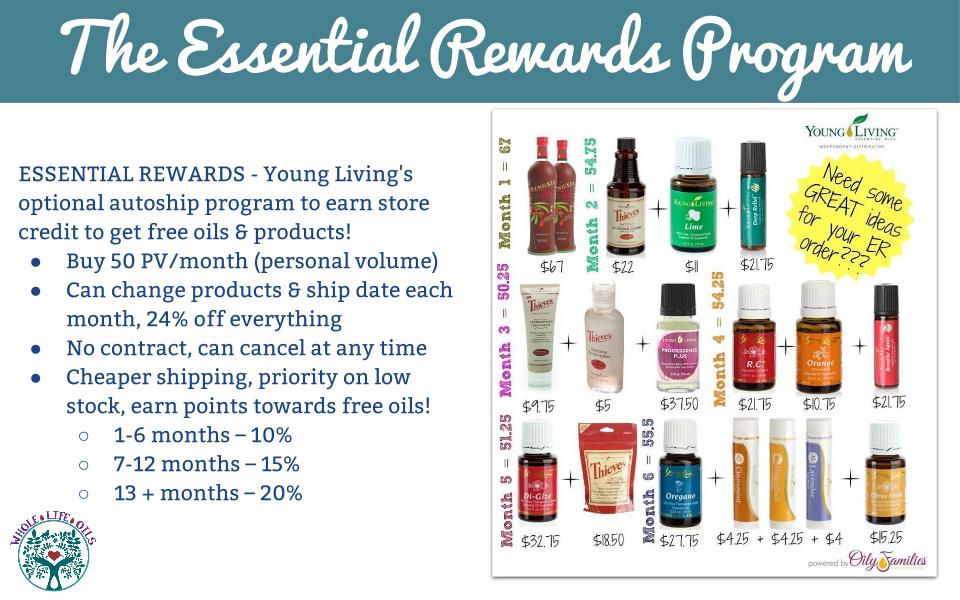 Now, remember those three categories I mentioned earlier? The third category is that you KNOW you want to try the oils and become a member, and you'd like to order on a regular basis to keep your family well and healthy for the long term. If that's you, then I recommend the Essential Rewards program!
Once you're a member and find you've really been able to replace your medicine cabinet and cleaning supplies with essential oils, it really makes sense to join the Essential Rewards program and anyone who does gets a free Diffuser Necklace, this is retroactive as well!
So, what exactly is this program?
Young Living's monthly program where you order 50 PV per month and earn 10-20% of your order total back in points AND get reduced, flat-rate shipping. Use those points as cash to get free oils!
How to Earn Points Back
When you're with the company:
1-6 months, you get 10% back in points

7-12 months, you get 15% back in points

13+ months, you get 20% back in points
Design Your Own Program
You can change your order every month, it does not have to be their recommended kits or products. You can change your ship date each month, too! Can't do it one month? Get a grace month! No contract, no fees, no penalty fees.
Use over 200 points, which means I've gotten over $200 of free oils and products! I love the program.