My Pregnancy Survival Guide
I'm excited to officially announce that we are pregnant with baby number three! I am about 13 weeks along and am still dealing with nausea, constant hunger and exhaustion. Blech. But since this isn't my first ride on the pony, I've learned a few tricks to help me deal with the yuckiness and I hope it can help another miserable mama-to-be. I've also thrown in a few fun things that I love when I'm pregnant!
Disclaimer – this is not a paid or sponsored post. All of the products mentioned are ones I have used for each of my pregnancies because I love them, not because I'm getting paid to talk about them. 
I get crazy nauseous during the first 3 to 4 months of pregnancy. (UPDATE – I've now learned this may have been due to a magnesium deficincy.) This time it has been so un-fun that I was just desperate to hear the baby's heartbeat at the doctor's office to remind me why I'm doing this in the first place!
There are a couple of things that have actually worked for me during these months – herbal teas, especially of the ginger variety, taking my prenatal vitamins with extra B6, and eating protein-rich foods every 1 to 2 hours. I feel like a machine that requires a lot of upkeep. When I'm sick or really hungry, Kevin, the hubs, says that "vampire baby's at it again, sucking the life out of you!" That is truly how I feel.
Herbal Teas
Pregnancy is not my cup of tea, but I do drink a lot of it!
I particularly love this Fairtytale Tea that Mountain Rose Herbs sent me. It's really tasty, even sweet, but the Yogi ginger tea might take some getting used to as it is strong. However, strong works in this case. Plus, I've read and have experienced myself, that drinking hot liquids gets the pipes moving again, which is the whole reason for pregnancy nausea – slow pipes. So, once everything starts to move as I drink my tea, I start to feel much better!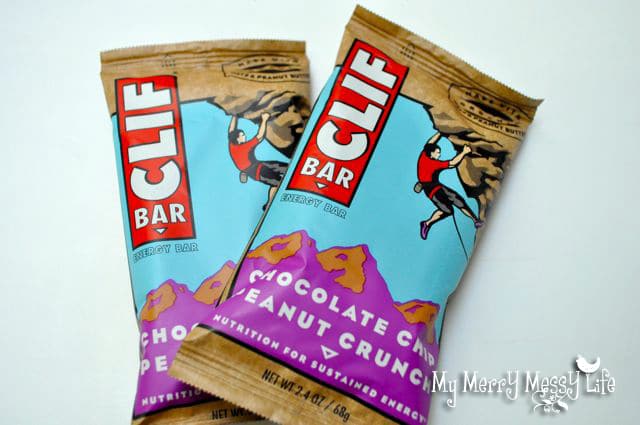 Eat, Mama, Eat! Protein-Rich Food, That Is
As much as I'd rather grab some crackers since NOTHING tastes good, I will still feel awful in five minutes because those carbs do nothing to relieve my hunger and nausea. However, I do find that eating a few crackers first helps to make it possible for me to eat something else. My go-to pregnancy foods are:
Eggs (free-range pastured is best)
Sliced colby jack or mozzarella cheese (raw or organic is best)
Larabars – all natural and real food and packed with protein (where to buy)
Avocadoes – full of good fats, protein and nutrients for healthy brain development!
Pastured organic meat – chicken, beef and pork are my favs
Almonds (soaked is best)
Almond or peanut butter sandwich (with sprouted bread)
Grapes
Apples
Shop till Ya Drop!
Possibly the best part of being pregnant is that you get to buy a whole new wardrobe!
So much fun.
I've tried several different brands in my time and my favorites by far are Motherhood Maternity and Target, especially if you're on a budget. Gap can also be really cute, but can be pricier, and Old Navy just has cheap quality, so I rarely shop there anymore.
Motherhood Maternity tends to be higher quality than Target, although their standards have lowered in the past three years even. But, their clothes fit me very well and it's so easy to shop there – just XS, S, M, L etc. I can get in and get out. Plus, they are sold at Kohl's, Macy's, Boscov's and other department stores where you can get a great discount with coupons and sales.
My mom and I just did a huge shopping spree at Kohl's where I snagged a bunch of clearance items that were marked down 70%, plus we had a coupon for 15% off the total purchase and another $10 off! Wowee! We ended up saving $345 and change to score a whole summer preggo wardrobe, and only spent about $130. Not bad at all!
Splish Splash Take Lots of Baths
I'm quite short-waisted so I really suffer in the third trimester since my entire insides are literally being squished! Add that to back aches, feet aches, heartburn, feeling fat and it just gets even more fun. I do, however, get a great deal of relief from a long soak in the bathtub with good ole' Epsom Salts (where to buy) are even better because it includes lavender essential oil (which I use all over the house!).
Epsom salts are magnesium sulfate which is wonderful to relax muscles. I've been using it for years, by recommendation of a massage therapist I once had. Instead of taking Motrin or Tylenol for aches, I will often try soaking in Epsom Salts and 95% of the time, I end up feeling so much better that I don't feel like I need the medicine! It's similar to the vitamin Magnesium which my old midwife prescribes during the second trimester, up to 36 weeks, to help prevent preterm labor. See WebMd's article on Magnesium – it is one incredible vitamin!


Stay in Shape
When I was pregnant with Grayson, I was in a car wreck where a woman pulled out in front of me and I t-boned her. The car was totaled and we were both rushed to the hospital because that's typical protocol for pregnant woman. Long story short, the placenta had detached a little so I had doctor's ordered bed rest for four weeks.
Once I was allowed off, I was so big that I didn't feel like exercising anymore, but learned that was a mistake. Staying in shape would've prevented all the terrible backaches I had from weak muscles, especially when you're breastfeeding and baby wearing!
Now I've joined a gym and try to get there at least twice a week. I'm feeling strong and good this time, and it really helps to improve my mood and keep my energy up. Teaching dance and yoga and doing yoga saved me after Grayson was born, greatly relieving the back pain. Yoga, stretching, walking and swimming feel wonderful while pregnant.
Water Water Everywhere, and Lots of Drops to Drink
I often find that when I'm feeling nauseous or developing a headache, water makes me feel much better. I keep a glass of water near me all day long and take water bottles with me when I leave the house.
Happy Feet!
Nothing makes my pregnant feet happier than comfy, supportive shoes and a pedicure. I don't do the pedicures often because I really dislike breathing in all those chemicals in the salon, but it is quite a fun treat when I do go, especially towards the end. I also love to wear my Chaco Sandals in the summertime because they have amazing arch support and are fully adjustable, fitting my feet when they're narrow at the beginning, then wider at the end of the nine months.
Maternity Pillows
These are absolutely essential for those last weeks when sleeping becomes a chore. I have two special pillows – one is a Boppy wedge pillow that I stick under the belly while I sleep on my side. This one's also perfect if you have a C-section and need that extra belly support. The other is my second husband, as many of us like to refer to it. It's a huge snake-like pillow that I just can't live without, called the prenatal total body pillow.
Maternity Belt
There's nothing like having to wear a huge belt around the biggest part of your pregnant body to hold up your huge belly. Oh so attractive. But, hey, you gotta do what you gotta do sometimes. This thing really helps to relieve my back pain and just makes me feel like my belly isn't going to stretch down and sweep the floor! Like I said, I'm short waisted so my belly just gets huge in the end – sticks straight out like I swallowed a basketball.
Sit Up Straight and Get Adjusted
Ever hear that much as a kid? I never did, actually, but once I started doing ballet, I became very conscious of my posture. I find that during pregnancy, having correct posture helps to relieve and prevent heartburn and nausea, and gives me room to breathe. Also, it took me a while to find a chiropractor who worked well for me, but now I've got one I love and she has helped so much of my back pain and discomfort, and so have her therapeutic masseurs! I can't say enough good about a rockin' adjustment and a deep massage to stay ahead of the pain.

Oh the joys of pregnancy! It's a good thing those babies come out so darn cute or I wouldn't keep doing this to myself!