Crochet Christmas in July – Free Pattern Roundup!
It's July…time to start preparing for Christmas, right? Some of you have already started, you organized Martha-Stewarts out there. For the rest of us, we're just now dusting off our sparkly red and green yarn, only to put it back as we can barely wrap our heads around Christmas while it's 90 degrees outside!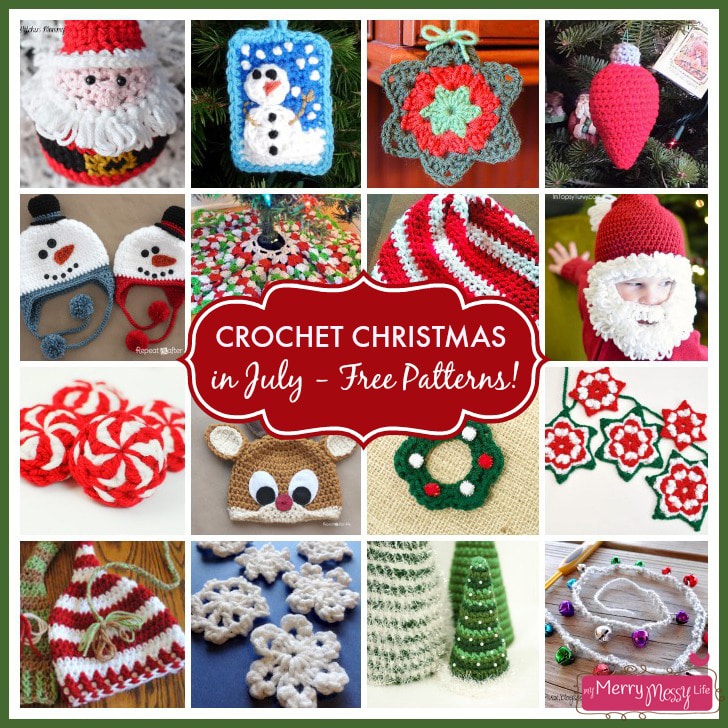 For those of you who are good about starting early, here is a collection of over 30 FREE Christmas-themed crochet patterns!
Hats
Accessories
Decorations
Ornaments