Here are some FREE crochet patterns for Father's Day, coming up Sunday, June 17. I wanted to find patterns that are not the traditional beanie, scarf and afghan – because it's June! So many creative ideas.
iPad Case from Red Heart
This pattern is really easy, and I love the camo. I would also do stripes in dad's favorite team colors, ditch the heart, and crochet an applique of his favorite team's logo. Would be a great Christmas present, with a real iPad inside!
Golf Club Covers from Lion Brand
Aren't these the cutest? No one in my family likes to golf, but I couldn't pass them up.
Socks from Lion Brand
These could be worked in cotton yarn for the summer, and wool for the winter.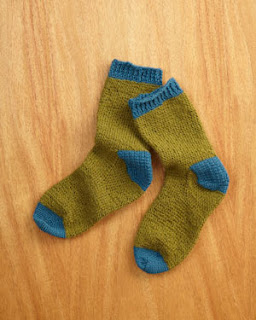 I love this idea because my husband would enjoy it!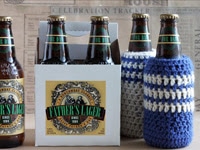 Soda Cozy made with Plarn (yarn made from plastic bags!) from Crochet Spot
This is a green gift to give and quite functional for outdoor parties.



Glasses Case from Crochet Spot
This one is super easy and quick to work up. I would make it with stripes and sew an applique of dad's favorite team on the front!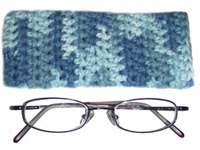 Coffee Cup Sleeve from Crochet Spot
Another really easy and quick project. You'd be able to make a whole bunch of them!
Cigar Case from All Free Crochet
I love this for the dad who likes his smokes. Pair it with a nice bottle of whiskey, and you've got one happy daddy.

Laptop Cover from Red Heart
The colors in this cover are really nice, and I like the shell band around the middle.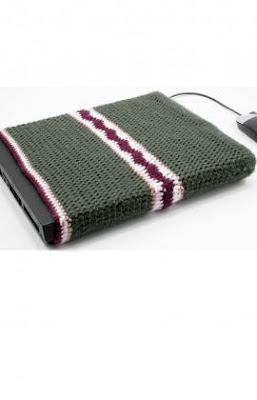 This would be a treasured work of art that dad would really appreciate!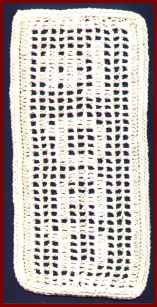 Remote Caddy from All Free Crochet
Totally functional – just like men like. Match it to the colors of his couch and house, and your mom will be happy about it, too.