Crochet Sweetheart Bunting Decoration – Free Pattern
Welcome back to the fourth and final part of our crochet-a-long! If you're just joining us, for the past week and a half, we've been doing a mini mystery crochet-a-long for Valentine's Day which means I was posting patterns to make, but no one has known what the end result will be. We started with the lacy granny triangles, then made simple crochet hearts, and most recently made heart triangles. Now, we are going to put it all together!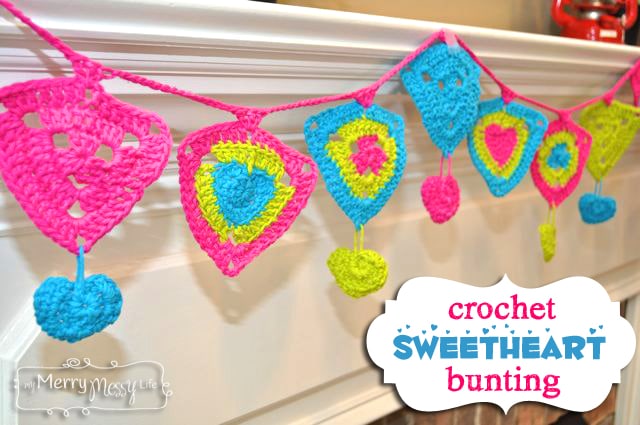 Attach the Remaining Hearts to the Triangles
First, we are gonna take those four remaining hearts and attach them to the bottom of every other lacy granny triangle. Of course, if you want a nice dangly heart at the bottom of every triangle, just make more hearts. See the pictures below for help.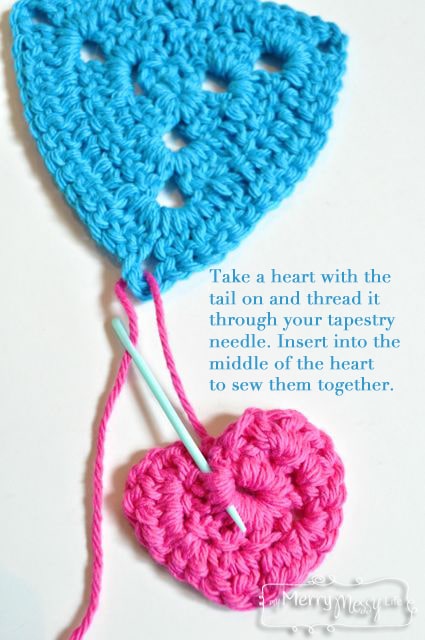 I wanted mine to dangle a bit, so I made the space in between the two about one inch.

How to Put the Bunting Together
Step 1: Pick the color you'd like for the yarn chain that will hold it all together. I chose pink (smile). Chain 15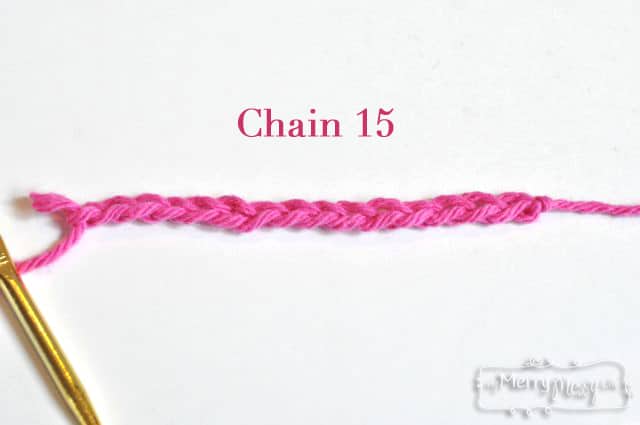 Step 2: Yarn over and insert your hook into the middle of the top of one of your triangles. You're going to work three double crochets into the middle of the top of all of your triangles to connect them to the chain.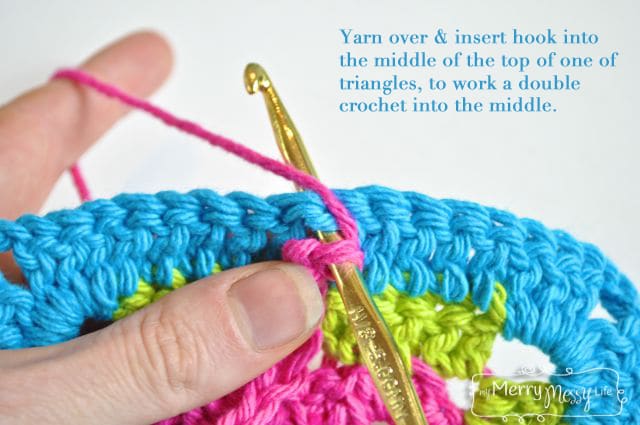 Step 3: Once the hook is inserted, pull up a loop. This part is very tricky because the yarn on your hook will want to unwind. Keep your index finger firmly over the yarn on your hook to keep it straight. Then, you should have 3 loops on your hook. If it unwinds, you will just have two loops. This might take a few tries!
Step 4: Yarn over and pull through the first two loops on your hook, again, taking care to keep your index finger on the yarn on your hook to keep it from unwinding.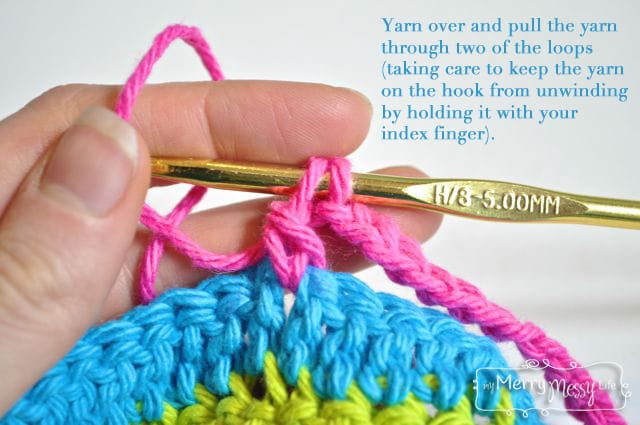 Step 5: Yarn over again and pull through the remaining two loops. One double crochet done!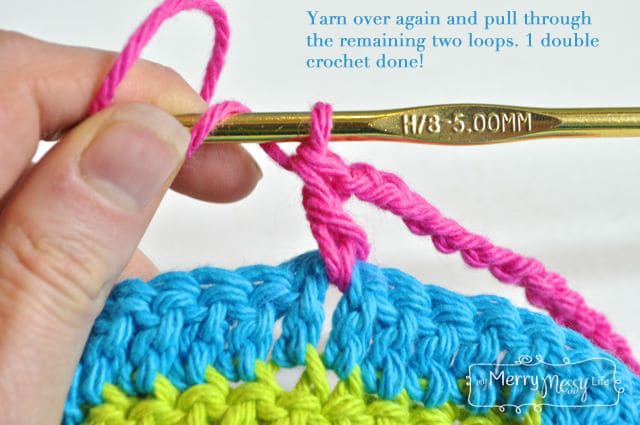 Step 6: Work two more double crochets in the same space.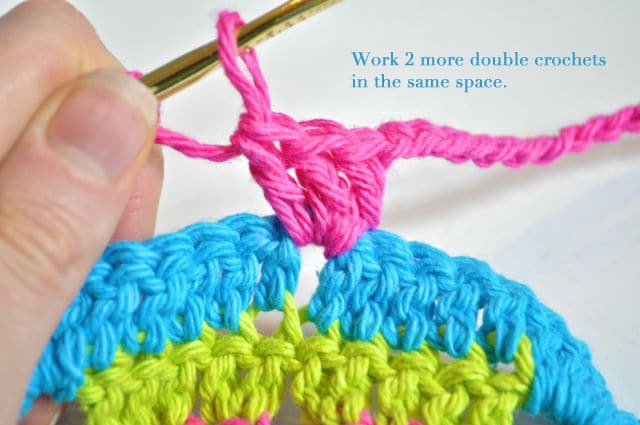 Step 7: Chain 15 again and start the process over with each triangle.
Once you're finished, share your finished project on my Facebook, Twitter, Instagram, or Google Plus page and use the hashtag, #CALMyMerryMessyLife so we can all find each other!