Homeschooling Made Simple – Susie from "Earning My Cape" Shares
Welcome back to week five of my Homeschooling Made Simple series! This has been such an incredible learning time for me as our family is exploring homeschooling. I have had the pleasure of hosting some amazing homeschool moms – some who are just starting out, some who teach their children with special needs, and experts like the one we have today – Susie from Earning My Cape! Susie has six children from ages two to 21, and all of them have been homeschooled. She has a practical, no-nonsense and laid-back approach that makes me feel confident I can tackle it. Take it away, Susie!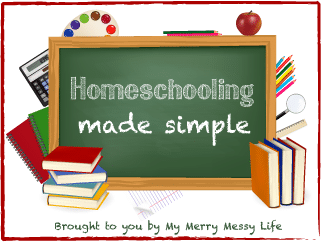 1. Why did your family choose to homeschool?
A few reasons, really. Mainly, we had kids so that WE could raise them.  The idea of sending our kids off to school for 6-8 hours a day just didn't appeal to us. (No offense to those who send their kids to traditional school. This is just what works for us).
2. How long have you been homeschooling? How many children did you homeschool?
We have two that we homeschooled through the end of high school, three that we are currently homeschooling, and our 2-year-old, who is starting her "preschool" activities. Our oldest is 21, and we started homeschooling her since she was a baby. We started with reading books, then when she was old enough to interact, we added flashcards with the alphabet, numbers, shapes, colors, etc. The others got a slightly later start, since it was much easier when there was just one to take care of.
3. I am fascinated by homeschooling, but am overwhelmed at the same time to know where to begin. What is the very first thing a newbie like me should do?
Relax. Then, educate yourself. Do what you are doing- talk to other homeschoolers and ask questions. Learn about all of the different ways to homeschool, then decide what fits best for you and your family. If it turns out that the option you chose doesn't work so well after all, then change it. Homeschooling gives you so much freedom to customize everything to fit your family.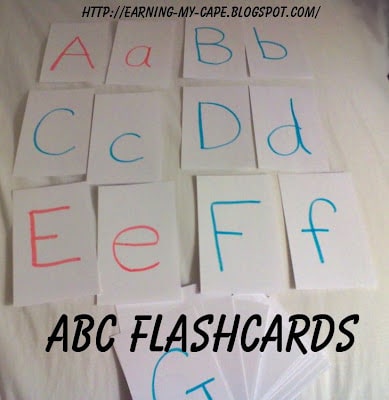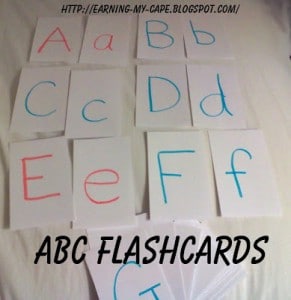 4. What would you say are the pros to homeschooling? What are the cons?
The pros are:
Freedom. We aren't beholden to someone else's (a school's) schedule. We can sleep in if we want to. We can go out-of-town when we want to. We can schedule doctors appointments in the middle of the day. We can even take the day off!
Choice. We can choose how we want to educate our kids, and we can choose the curriculum. If we don't like something, we can easily change it.
Customization. We can customize our schooling styles to our children, so that they can learn the best way for them.
Accountability. We are accountable for what our kids learn, but at the same time, we teach our kids to be accountable for their education as well. If they want to score highly on state exams, then they know that they need to put in the time and effort. Our oldest daughter chose to take the state's High School Proficiency Exam when she was 16. She has always been very studious, and as a result, she scored highly on the exams. This was more of an accomplishment to her than it was to me and her dad, because SHE put the work into it.
As for the cons? I guess if I had to think of one, it would be finding your groove. Sometimes it takes a little while to find your homeschooling groove, and sometimes the groove you have with one child isn't the same with another. Some of our kids do very well with a structured lesson plan. Others… not so much. My oldest son has always liked to learn at his own pace, on his own. It took a while for me to get used to that, but after we gave him the basic tools ("the 3 Rs"), we found that he did a lot better when we let him learn in his own style.
Another con can be the cost. BUT with the internet and so many resources, there is a lot that you can get at a low-cost or even free.
5. What type of curriculum or philosophy did you use? (Did you buy it? I'm worried about the cost as opposed to public school).
In the beginning, I made a lot of my own. I made (and still make) flashcards,  little reading books, and worksheets. I also found that the dollar store sells little workbooks. The lessons in these little workbooks are the same as those in the expensive books. I mean… there are only so many ways you can teach a child to add 2+2, right? I prefer to go the inexpensive way!
6. I have always assumed that it'd be very difficult to be both mother and teacher and that I'd feel overwhelmed. Public school gives us all a break from each other and would allow me to pursue my interests. Do you find that to be a challenge? If so, how do you deal with it?
I don't find it challenging. Maybe this is because I don't work outside the home. Sure, I get behind on scheduling my blog posts from time to time, but it usually works out.
7. Are you part of a support network, club or homeschool group? For me, I think this is essential for my success as I will need a lot of support at the beginning.
No. Not that I am against them or anything (I actually think they are a great idea!). I just have never joined one.
8. Are your children involved in extracurricular activities? How did you go about finding them?
Mine aren't because we travel a lot, which makes it hard to commit to someone else's schedule. You can easily find activities in your community, though. Look at the library or the parks and recreation department. Look online for local art classes, martial arts schools, dance schools, etc.
Susie blogs over at Earning My Cape where she shares recipes, crochet patterns, homeschooling ideas, and her attempts to be a Super Mom. Many would argue she has moved well past attempting to be a Super Mom and has most definitely "earned her cape" as a happily married wife of over 22 years, a happy mom for over 21 years, and a homeschooling expert.
(If you missed the other three weeks, catch up here).