Homeschooling Made Simple – Lauren from "Tutus and Tea Parties" Shares
It's week four of the Homeschooling Made Simple Series! I have had the pleasure of hosting some incredible homeschooling bloggers who've offered a wealth of information that can be applied to newbies and experienced homeschoolers alike. If you missed the other three weeks, catch up here.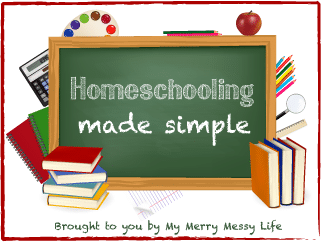 Today, we get to hear a new twist on the topic – how to start doing preschool at home with Lauren from Tutus and Tea Parties! Please go show her some love – you'll find lots of crafting inspiration, Tot School (homeschooling for preschool), a vlogging coffee date each Friday, free printables, and more! Lauren is one fantastic mama and gal, and I've had the pleasure of becoming blogging buddies with her. Take it away, Lauren!
Why I Chose to Homeschool for Preschool
My daughter, who is now three, has always had a natural curiosity for learning. She is always asking questions and is very interested in the answers (when I have one for her). After browsing around the area for preschools I have discovered that I really would rather teach her at home. Here are some reasons why:
It's expensive! The cost of part-time preschool would cost me more than it's worth. I wouldn't be able to work two days a week for the short amount of time she would be in school, so it wouldn't be worth it in my opinion.
The teachers that are hired are anywhere from right out of high school to retired. I actually used to work at a daycare/preschool and some (not all) consider it as just a job. Some even said they didn't like children (gasp)! Can you believe someone who doesn't care for children working with children?! They are not required to have schooling and get minimal training. I don't want to chance my daughter having a teacher who doesn't want to be there.
I feel that at this young age, a child's interests need to be nurtured. I don't want my daughter asking a question and given the answer of "we're talking about something else right now" or hearing "ok, you need to put down your project because it's circle time." I also don't want my child to be forced into a lesson or project that she is uninterested in. I feel this would create a negative view of learning when I want her to feel like learning is fun and enjoyable!
I love having control of teaching whatever I want with no limitation. I like to use cooking in lessons, take trips and learn about Bible verses too!
Our Montessori-Style Approach – Follow the Child
I don't use a set curriculum, but I do like to keep it child-centered. I don't usually plan my lessons/units far in advance. I observe my daughter; see what she's playing with, asking about, curious about and then make lessons based on her interests. For instance, if I notice she is asking a lot of questions on a certain topic, I will get library books and make up some lessons on it.
Since I know my daughter's likes and dislikes, it's getting easier to make lessons for her. She loves anything that makes her think! Sorting, matching, tracing, puzzles and reading books are her favorite! She can't stand watching TV (which is great – but even I have those moments where something needs to get done and I wish she would watch for just a half hour).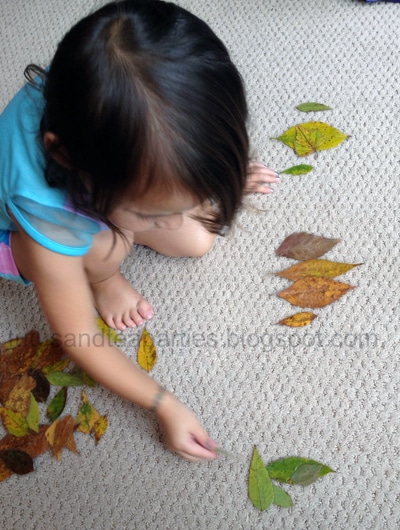 Our Un-Schedule
We don't have a set schedule, but we definitely get more done in the morning. She's more attentive and curious after breakfast when her attention span is longer, also. When late afternoon strikes, mainly after 3 p.m., she is too tired (since we cut out napping) and does not sit still for more than five minutes. We also like our evenings to be spent together with my husband when he gets home from work.
I also don't spend a certain amount of time on a lesson. If my daughter seems uninterested, we will cut it short and move on whereas if she is totally engaged, I will never interrupt the lesson to move on to another because of time.
Our Future with Homeschooling
I'm not quite sure what the future holds for us as far as homeschooling goes. At this time, we are in need of both parents working a full-time job. I happen to be lucky enough to have a job where my daughter can be with me right now.
I have a degree in Elementary Education and am certified to teach grades 1-6. Although I am not teaching yet, I would love to think that my almost six years of college education were not a waste of time and money. I would love to be a teacher, but decided not to pursue my career until my daughter is in grade school.
I would love to get her into a Montessori preschool part-time when she turns four just for the socialization factor, but if I can't find a good one or afford it, homeschooling until Kindergarten it is!
Lauren blogs at Tutus and Tea Parties where she shares activities, crafts and lessons for children as well as crafts and projects for adults. She has a Bachelor's degree in Elementary Education and is working on completing her Master's in Special Education. She is a wife to her best friend, a mommy to their three-year-old daughter and a step mom to two wonderful boys.
This post is being share at these link parties.