My Favorite Skin, Hair and Nail Supplements
I've been using three main supplements to keep my nails strong, my skin healthy and clear, and to grow my hair faster. In this post, I share with you my favorite hair, nail and skin supplements how they work in the body to support the connective tissues.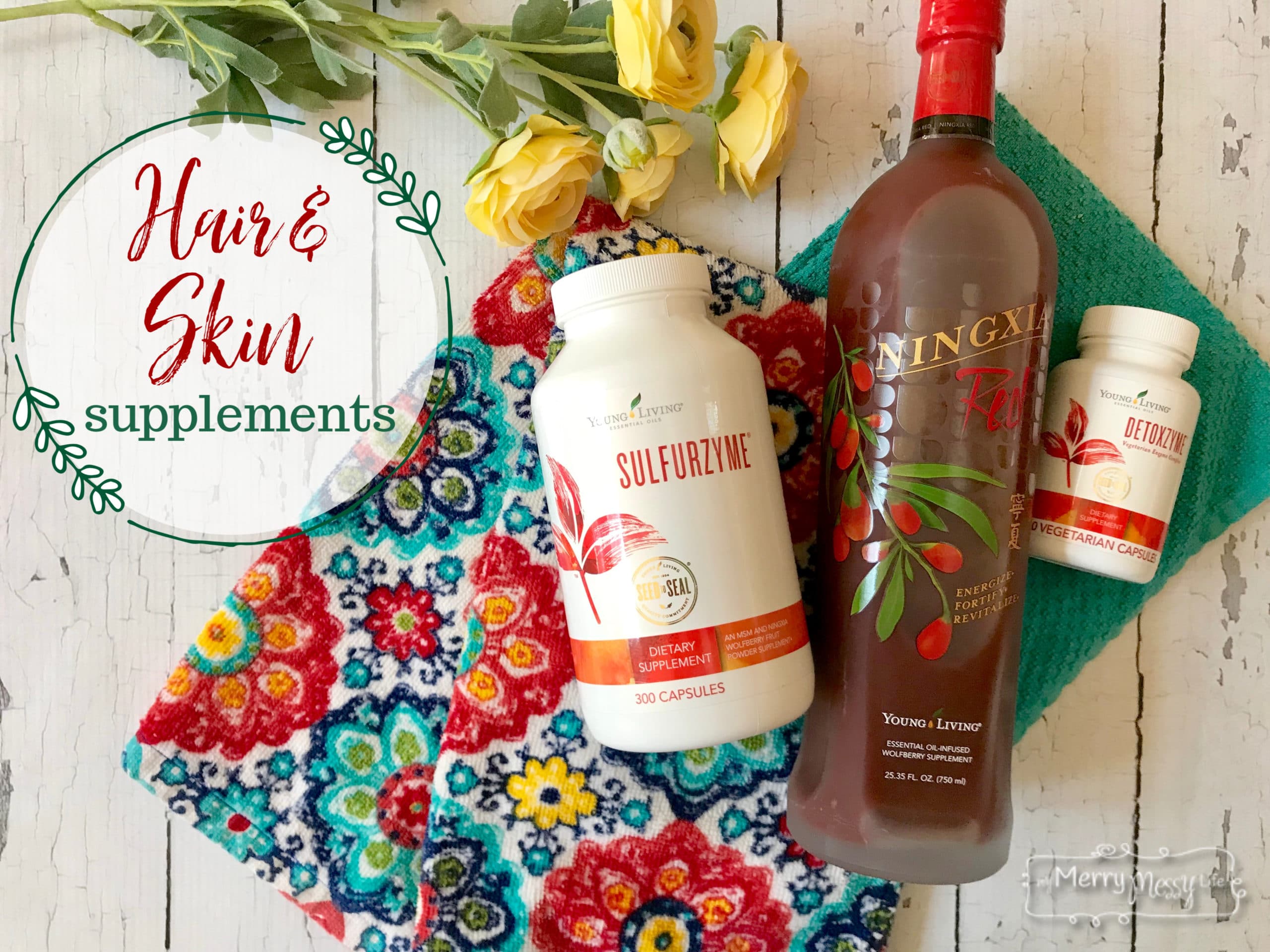 NingXia Red
This is my most used hair, nail and skin supplement! Ningxia Red is a delicious, superfood supplement drink that's packed with antioxidants and loaded with nutrition. I use it in my house often – my kids love the taste and I combine 1 oz. with 6-8 oz. of water to make a delicious drink for them that they sip on while they're feeling under the weather. It supports their immune systems and helps provide healthy fluids they need.
I've noticed when I drink 1-2 ounces a day, my skin is more clear and soft, and my nails are harder and stronger. My hair grows quickly, too, more than one inch a month!
Infused with Lemon, Orange, Yuzu, and Tangerine essential oils, NingXia Red is a delicious daily supplement that includes juices and extracts from superfruits such as aronia, plum, blueberry, pomegranate, and—best of all—exotic Ningxia wolfberries.
It contains 18 amino acids, 21 trace minerals, 6 essential fatty acids, and vitamins B1, B2, B6, and E.
I feel like it helps to make up for my lack of nutritious eating on some days. Always nice to have a back up plan!
Sulfurzyme
Sulfurzyme combines wolfberry with MSM, a naturally occurring organic form of dietary sulfur needed by our bodies every day to maintain the structure of proteins, protect cells and cell membranes, replenish the connections between cells, and preserve the molecular framework of connective tissue.
MSM also supports the immune system, the liver, circulation, and proper intestinal function and works to scavenge free radicals.
Wolfberries contain minerals and coenzymes that support the assimilation and metabolism of sulfur.
Sulfurzyme is amazing!! ? I notice when I stop taking it because my nails go back to being brittle and dry. I also take it after I've eaten a heavy meal or my digestion is slow and I'm not sure how, but it helps me feel much better.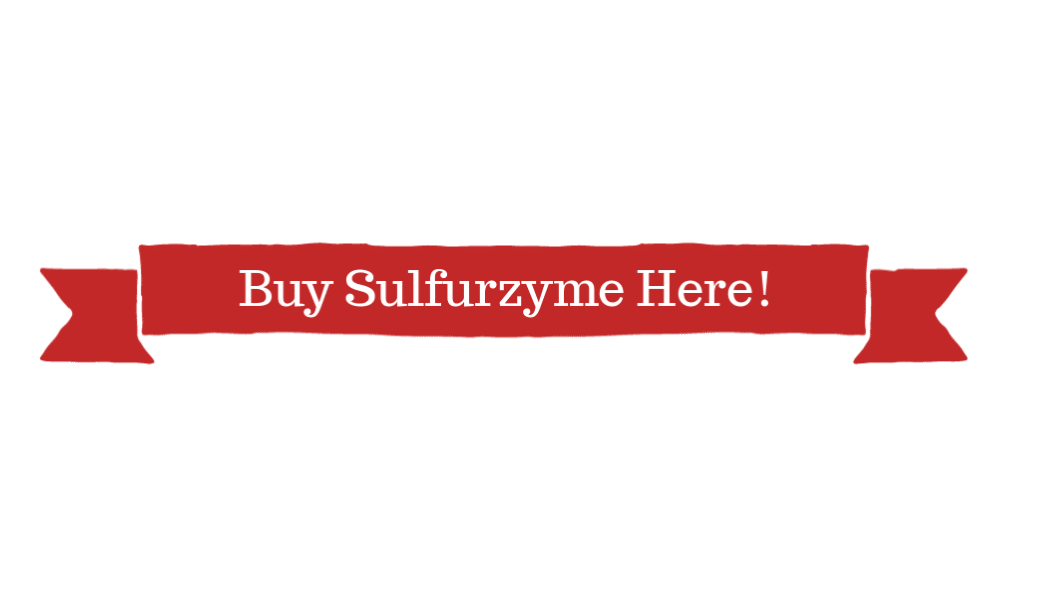 Detoxzyme – a Digestive Enzyme
Detoxzyme Capsules combine a myriad of powerful enzymes that complete digestion, help detoxify, and promote cleansing. The ingredients in Detoxzyme also work with the body to support normal function of the digestive system, which is essential for maintaining and building health.
How to Use:
Take 2 capsules three times daily between meals or as needed. This product may be used in conjunction with a cleansing or detoxifying program. For the relief of occasional symptoms such as fullness, pressure, bloating, gas, pain, and/or minor cramping that may occur after eating.
Warning: Do not give this product to children under 12 years of age except under the supervision of a doctor. If symptoms persist, discontinue use of this product and consult your physician.
Ingredients in Detoxzyme
Amylase
Invertase
Protease 4.5
Glucoamylase
Bromelain
Phytase
lipase
Cellulase
Lactase
Alpha-galactosidase
Cumin (Cuminum cyminum) seed oil
Anise (Pimpinella anisum) seed oil
Fennel (Foeniculum vulgare) seed oil
Check out more of my
essential oil articles here!