Woolzies Wool Dryer Balls Review & Giveaway
Wool dryer balls are an excellent green alternative to dryer sheets. I swore off using dryer sheets and fabric softener over a year ago when I learned all about the harmful chemicals they contain. So, now I use vinegar as a fabric softener in the washer, my own homemade laundry detergent that's very gentle on clothes, and pure wool dryer balls and the three combined keep the clothes soft.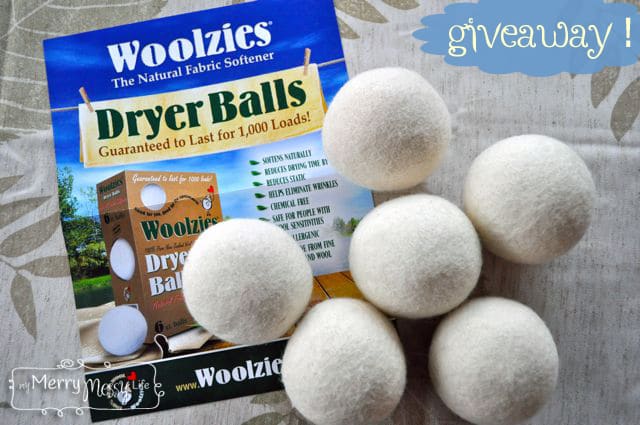 So, after making my own, I was excited to come across Woolzies, a company that makes pure wool dryer balls for the non-DIY folks! Their handmade, New Zealand wool balls last for up to 1,000 loads, making them so much less wasteful than dryer sheets, which have just a one-time use! Here's what else they say about their dryer balls:
Woolzies are pure handmade New Zealand wool dryer balls that soften your laundry naturally without any of the chemicals of conventional fabric softeners. Unlike the plastic dryer balls, they are PVC free and won't fall apart or melt on you. Woolzies save time and energy by cutting down on drying time by an average of 25% per load. They also help reduce static and wrinkles.
To use wool dryer balls, all you have to do is throw about six of them (8 for a large load) into the dryer and dry like normal. They work by bouncing around the dryer, separating the clothes, allowing air to pass through. It reduces drying time and helps to reduce wrinkles and static. For more details on Woolzies Wool Dryer Balls, check out their FAQ's page here.
If you're looking for a natural, green and safer alternative to toxic-laden dryer sheets, this is for you! And today's your lucky day because you can also enter to win a package of SIX dryer balls (which I've found to be plenty for my loads), valued at $34.95!