Natural Laundry Fragrance and Softener
These are green and natural laundry fragrance and softener recipes to replace dryer sheets, fabric softener AND add some heavenly fragrance to your freshly washed clothes – without headaches, sneezing, and aggravating asthma and allergies! They're so easy you'll wonder what you've been missing all of this time.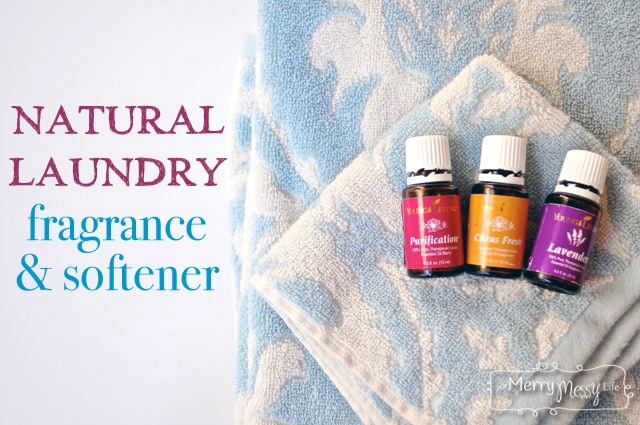 Once I made the switch from commercial laundry detergent to making my own green, natural detergent for a fraction of the cost, I have really missed the lovely fragrance that came with commercial detergents. There is something truly comforting when taking scented clothes out of the dryer – I think it makes us think they are more clean. Even though I add lavender essential oil (where to buy high quality essential oils) to my laundry detergent , the clothes currently come out devoid of scent, smelling more like a hot dryer drum. Not unpleasant, but I'd rather have a pleasant smell since I'm facing a huge load of clothes to fold and put away.
So, how do you add fragrance without the chemicals to keep it natural and green? I now employ an extremely easy and very effective way to add some fragrance – it's 100% natural, non-toxic, and oh so heavenly!
Fabric Softener
Wool Dryer Balls (Buy them on Amazon here or make them yourself with my tutorial)
AND/OR add white vinegar to the fabric softener compartment of your washing machine (don't worry, your clothes won't smell like vinegar once dry!)
I usually use both and find the combo is pretty effective.
Or try this recipe that's a laundry softener and booster in one
Your favorite essential oils if you'd like a scent – my favs are Purification, Citrus Fresh, Lavender, Lemon, Pine, and Thieves for laundry. Be careful to use clear oils as the ones with a color to them will stain the clothes!
Natural Laundry Fragrance
You need wool dryer balls or 2 rags or wash cloths
A glass spray bottle (like this pretty glass one) and water
Your favorite essential oils – my favs are Purification, Citrus Fresh, Lavender, Lemon, and Thieves for laundry (where to buy high-quality essential oils)
Sprinkle the Oil Directly Out of the Bottle
I've done this two different ways. One, is to take the wool dryer balls or wash cloths and sprinkle the oil directly out of the bottle, like in the picture. The pros are that it's really easy and leaves the strongest scent. Only con is that it uses more of the oil at a time, thus, more money.

Dilute the Oil and Spray It On
Another method, which makes the essential oil last longer but the scent isn't as strong, is to dilute the oil in water and spray it on the dryer balls or wash cloths using a spray bottle. It's also easy to do. I fill up the bottle with water about 3/4 full, then add the oil until it smells strong enough for me. I think this might be different for everyone, so I didn't want to write a "recipe" for it.
I'm crazy about the lavender fragrance – while my clothes are drying, the whole house fills with the heavenly scent and is really calming and soothing. Then, I get to smell it all day long on mine and my kids' clothes! Now I feel complete – I wash my clothes without chemicals and they come out smelling fresh and wonderful. It almost makes the laundry chore bearable, almost.
See my other laundry posts!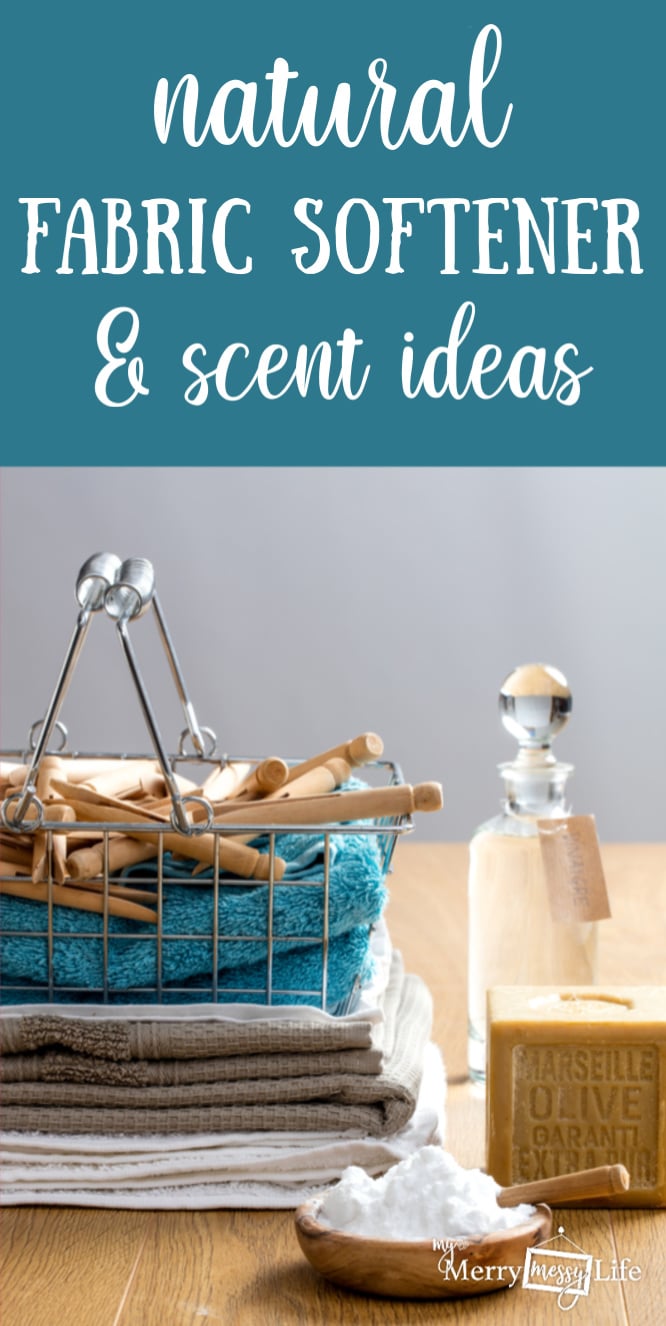 SaveSave
SaveSave