My Go-To Supplements for My Kids' Digestion
Here are my favorite, natural go-to supplements to support my kids' digestion and tummies without medicine!
Why is Digestive Health So Important?
As we all know, kids can be germ magnets, so supporting their immune systems is one of my top priorities for their health. How do we do that? By helping their guts, and their digestive systems. Why? Because our guts make up 70% of our immune systems. Support their digestion and intestines, and you give their entire bodies a boost!
Our guts are affected by the foods we eat and stress, so it's so important to stay healthy in both of these areas as much as we can. Although, real life happens so that's when I love having supplements to make up for the gaps in our diets and when times are hectic.
This article from Webmd.com even talks about how a certain strain of probiotics, lactobacillus GG or LGG, helps with stomach pain for kids with irritable bowel syndrome! So simple supplements like the ones in this article can be very effective.
Renew Life Kids Probiotic
I believe probiotics are important for everyone to take! They are essential to our digestive systems and keep our immune systems strong. When we don't have enough probiotics in our digestive tract, the bad bacteria take over and that's when we end up with disease and sickness.
This is a really tasty one that's formulated just for kids. I've used other brands from the drugstore before and have found them to be too strong for my kids (which caused them to have stomach aches and diarrhea!). So the brand does matter and I trust this brand. My kids love these chewable ones that are berry flavored.
Benefits:
Free of gluten, dairy, and soy
Helps with occasional tummy trouble & digestive balance
Helps with occasional tummy troubles
Helps to regulate the digestive system
Supports immunity
3 billion cultures, 6 strains
No artificial sweaters, colors, or flavors
Shelf stable – this is a big win for me because I am notorious for forgetting to put probiotics back in the fridge!
Renew Life Digest Smart Digestive Enzymes
These are cute little teddy bear berry-flavored chewables that all of my kids LOVE! These can be taken daily with meals. I notice a difference when my kids have a tummy ache or need to go poop – these help their digestive systems work properly!
Benefits:
They break down the food in the digestive tract to keep digestion running smoothly
Help with nutrient absorption (no point in taking vitamins if our bodies don't absorb them!)
Increases digestive health
Has 25 plant-based enzymes
No artificial ingredients
No added sugar
Young Living's KidScents MightyPro
These little packets taste like candy! They are so good and are not artificially flavored or have sugar!
MightyPro includes a blend of prebiotics and probiotics in a supplement specially formulated for children. Packaged in easy, one-dose packets that can be taken almost anywhere you go, this supplement features over 8 billion active, live cultures to support digestive and immune health.
Not sure if you noticed, but these have 8 billion live cultures compared to the Renew Life probiotics for kids that only have 3 billion live cultures. So these are much stronger – more bang for your buck!
Featuring a great-tasting formula that can be added to cold food and drinks or consumed straight from the pouch (the latter is how we do it) for easy consumption, MightyPro supports gastrointestinal and immune health and maintains gut health in children, keeping kids up and active. That means fewer missed days of school, daycare, and playing with friends.
Benefits:
Contains prebiotics and probiotics
Tastes delicious – like candy! Kids love them.
Contains 8 billion live, active cultures
Supports digestive & immune health
Contains wolfberry fiber, a naturally occurring prebiotic. The wolfberry fiber passes through the gut and promotes healthy bacteria in the colon, helping make the most of the probiotic complex.
$32.75 for 30 packets
NingXia Red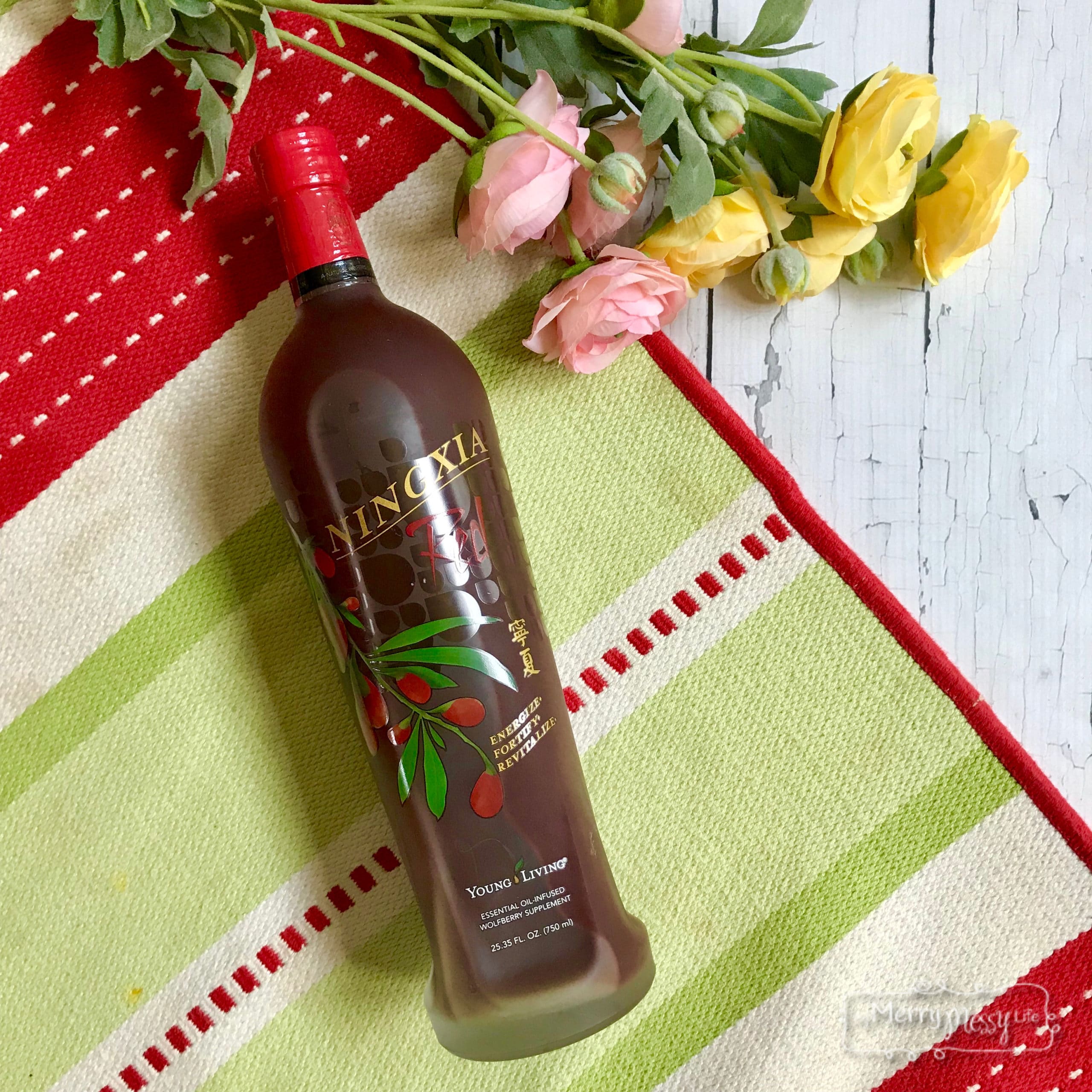 I know, it sounds like something out of a Jackie Chan movie! Or KungFu Panda! LOL, It's pronounced (Neen-Sha) and it has such a funny name because it comes from the Wolfberry that's grown in the province of NingXia, China. Wolfberries are the same as Gogi berries – a superfood that people have used for thousands of years for its health benefits!
Many a mom will tell you that this supplement drink helps so much with their kids' immune systems and digestion! And you only need 1 ounce a day to do the trick. I like to add 8 ounces of water to 1 ounce of NingXia Red to turn it into a delicious drink – it's like drinking soda! Or just put it in a shot glass or small cup to give them 1-2 ounces a day straight up. It tastes so good your kids will keep asking you for more!
Benefits:
Infused with Lemon, Orange, Yuzu, and Tangerine essential oils
Includes juices and extracts from superfruits such as aronia, plum, blueberry, pomegranate, and—best of all—exotic Ningxia wolfberries
Contains 18 amino acids 21 trace minerals, 6 essential fatty acids, and vitamins B1, B2, B6, and E.
Helps with overall health, but especially immunity and gut health
So delicious! Tastes like juice to kids
No artificial anything – no colors, dyes, or sweeteners
TummyGize Essential Oil Blend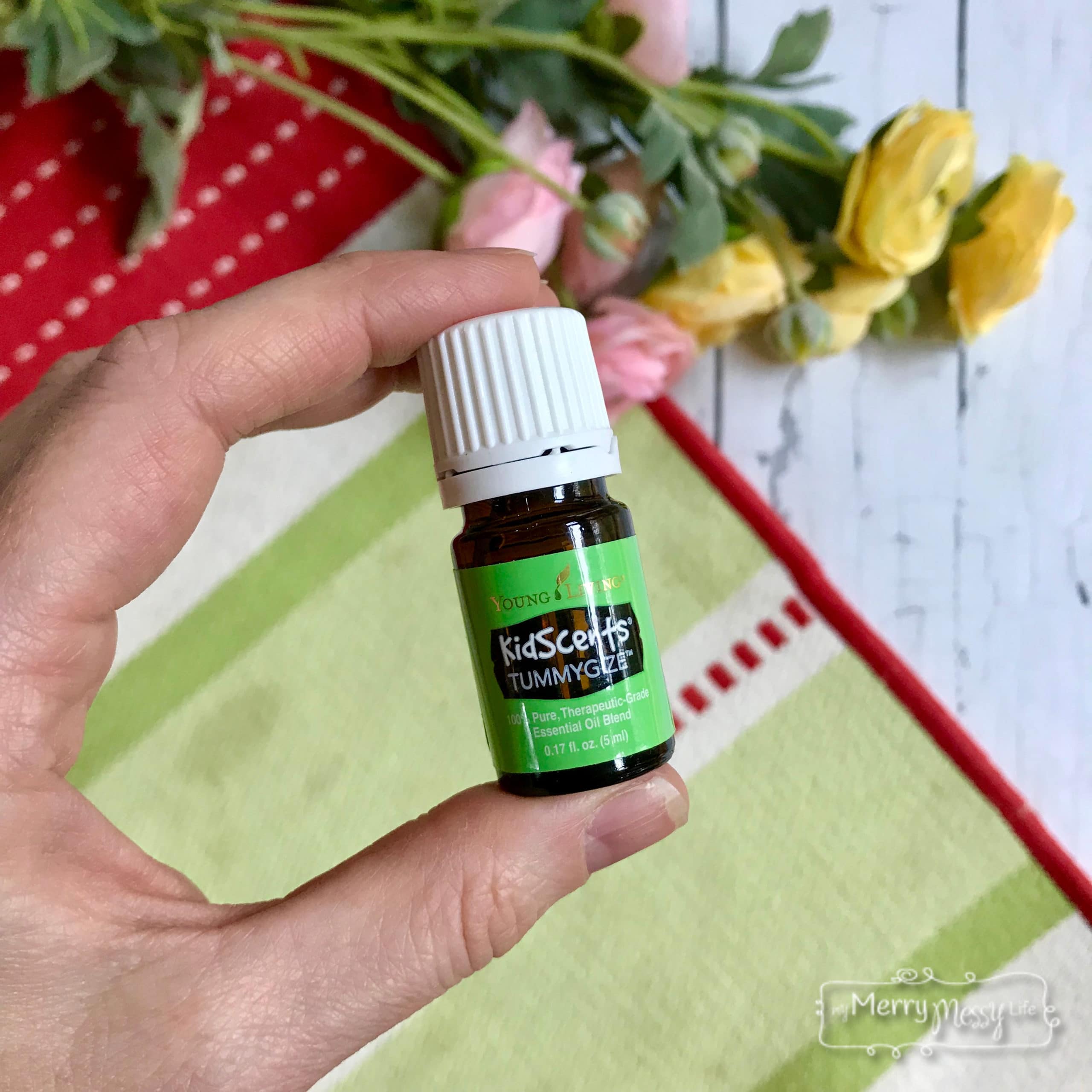 I love using this essential oil blend on my kids' tummies! It's already prediluted and formulated for kids, so it's safe and effective. I just put a few drops on their bellies whenever they're uncomfortable like when they need to poop, or they ate too much, or have a stomach ache. I even used it on them as babies and many other mothers have, too!
Here are the essential oils in contains: