I'm slowly inching, or chaining, rather, my way to buying organic, eco-friendly yarns to go along with the green transformation I've made in our house. But I have a mound of yarn that isn't being so nice to Mother Earth to finish first. Just doesn't seem green to throw it all away and buy more now does it? Once I work my way through all this yarn, I'm really excited to buy more from these companies who have the most affordable green yarn on the market, because going green does not have to ruin the green in your wallet! (This is not a paid promotion and is 100% my opinion!)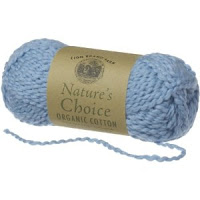 Lion Brand Nature's Choice
Grown and spun without pesticides, herbicides, or other chemicals and all the dyes are certified organic.
prices range on Amazon from $4.99 to $12.50  for 3 oz.
Lion Brand Collection Organic Wool Yarn
100% organically produced and dyed with low-impact dyes.
https://www.lionbrand.com/yarns/lbCollectionOrganicWool.html
$10 3.5 oz.


Bernat Bamboo Yarn
Made of bamboo, which doesn't require pesticides or fertilizers and is a sustainable resource.
$5.29 2 oz
Soy Silk from the South West Trading Company
This is made from the residue of soybeans after tofu manufacturing and is 100% natural and free of petrochemicals.
https://soysilk.com/about/what-is-soysilk/

Hemp from Lana Knits
Hemp, like bamboo, also needs no pesticides or fertilizers to grow because it is unpalatable to insects. It is also a renewable resource.
$17 3.5 oz



Other Helpful Green Yarn Resources
Better Homes and Gardens – 10 Eco Friendly Yarns You'll Love
https://www.bhg.com/crafts/knitting/basics/eco-friendly-yarns-youll-love/#page=9
Organic Fiber Products
https://www.organicitsworthit.org/get/organic-fiber-products
This post is linking up at: