3 Natural Recipes to Spice Up the Bedroom
Here are three DIY natural recipes to spice up the bedroom! You'll learn how to make a sheets and linens spray, a cologne for men, and a feminine oil/lubricant. All of these use essential oils which can be very effective aphrodisiacs and really set a romantic atmosphere.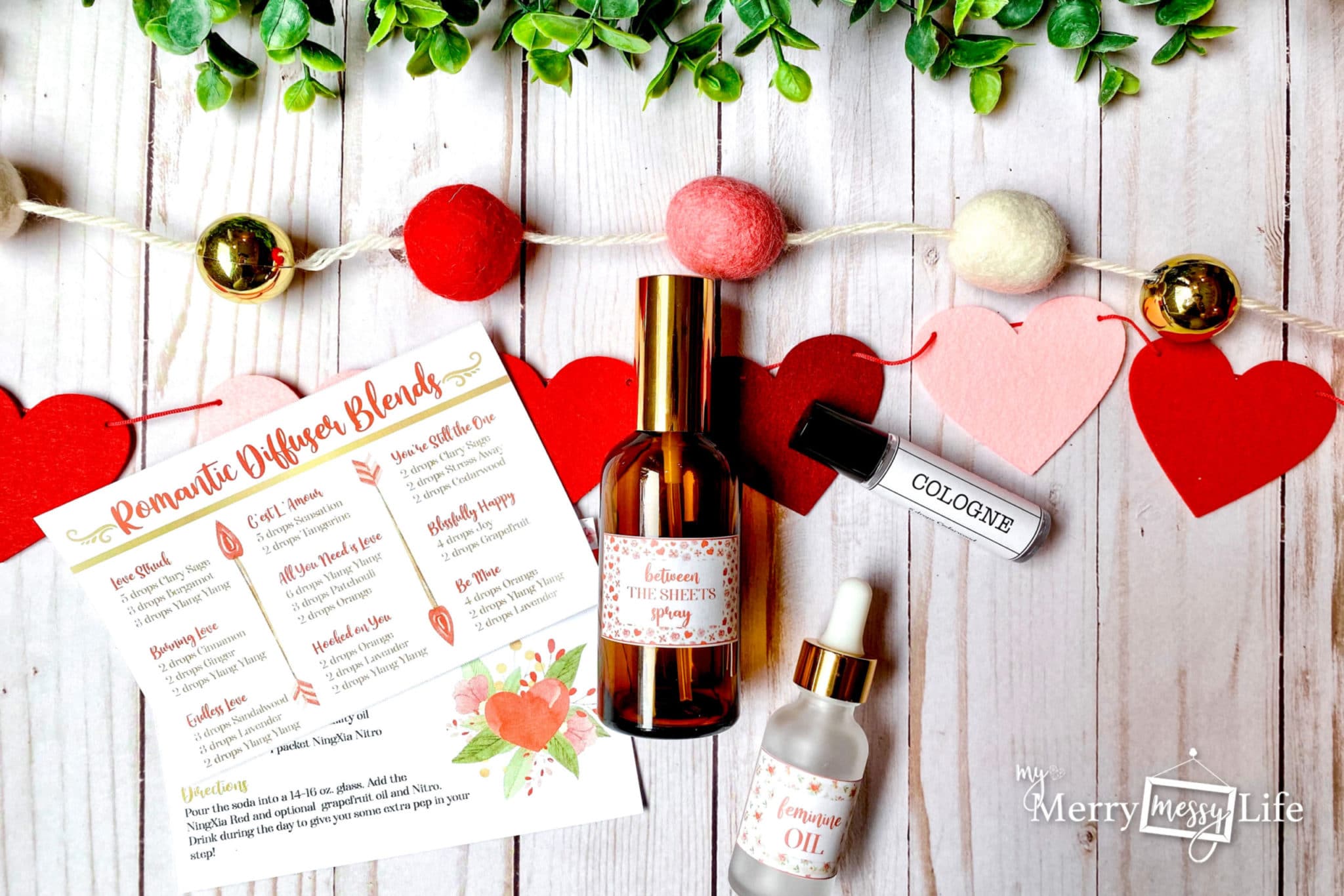 Let's Learn About the Essential Oils in the Recipes
Northern Lights Black Spruce
This is one of my favorite essential oils! It is a special oil that is distilled at Young Living's Northern Lights tree farm in British Columbia, Canada. The trees are bathed in the energy of the Aurora Borealis, which is believed by many cultures to contain spiritual renewal and clarity. It is known for its ability to improve the appearance of dry skin and create a calming, relaxing atmosphere. Add it to skin care products or apply it topically to support and maintain the appearance of healthy-looking skin.
This oil includes the naturally occurring constituents alpha-pinene, camphene, and beta-pinene. Look these up on pubmed.org to see all of their health benefits and to know how this oil can also help you! Here's a fun fact – the Native Americans used Spruce for medicinal reasons and for, spiritual protection and capturing the universal energy here on earth. Spruce Essential Oil was traditionally used to soothe muscle discomfort after exercise or in combination with massage.
Stress Away
This oil blend was designed to help us leave all the stresses of life behind!. You can also use it to help you fall asleep. The oils in this blend are very unique and join to form a blend that is attractive to both men and women. Ocotea and Copaiba (CO-PIE-EE-BA) are exclusive oils from the Amazon that are combined with Vanilla, Lime, Cedarwood, and Lavender to produce a tropical yet citrusy aroma that many of us love!
Vanilla contains eugenol, which may combat occasional nervous tension, while cedrol found in Cedarwood essential oil helps to promote relaxation. Together these oils bring luxury and relaxation. This blend also comes in Young Living's essential oil starter kit, which I highly recommend as an easy way to get started with essential oils.
Peppermint
Peppermint is a peppy, bright oil that helps improve energy and digestion. It also releases tension in your body and helps you mentally with mood, focus, and concentration. It's a wonderful oil to use to relax your muscles in a massage. It was chosen for the Between the Sheets spray because it is an aphrodisiac and will pep up your mood!
This blend also comes in Young Living's essential oil starter kit, which I highly recommend as an easy way to get started with essential oils.
Cedarwood
Cedarwood has a woodsy, warm, balsamic aroma creating a relaxing, calming, and comforting atmosphere when diffused to help support a relaxing nighttime routine. The cleansing and moisturizing properties associated with Cedarwood also make it a great addition to your favorite skincare products. I have used it in many of my skincare recipes here on the blog, like my Mermaid Hair and Scalp Serum. When applied topically, it can help maintain the appearance of healthy, youthful skin. It has a nice, manly scent!
Orange
Orange has a sweet, bright aroma reminiscent of a blossoming orchard of orange trees. Start your day with an uplifting burst of liquid sunshine by diffusing Orange as you get ready in the morning. With just a few drops, you can fill any space with a sense of peace, harmony, and creativity. Orange is delightful on its own, or you can combine it with complementary oils such as Grapefruit, Cinnamon, Neroli, and Patchouli.
Here are 3 DIY Natural Recipes to Spice Up the Bedroom
These recipes will surely help you spice up the bedroom in fun and unique yet natural ways!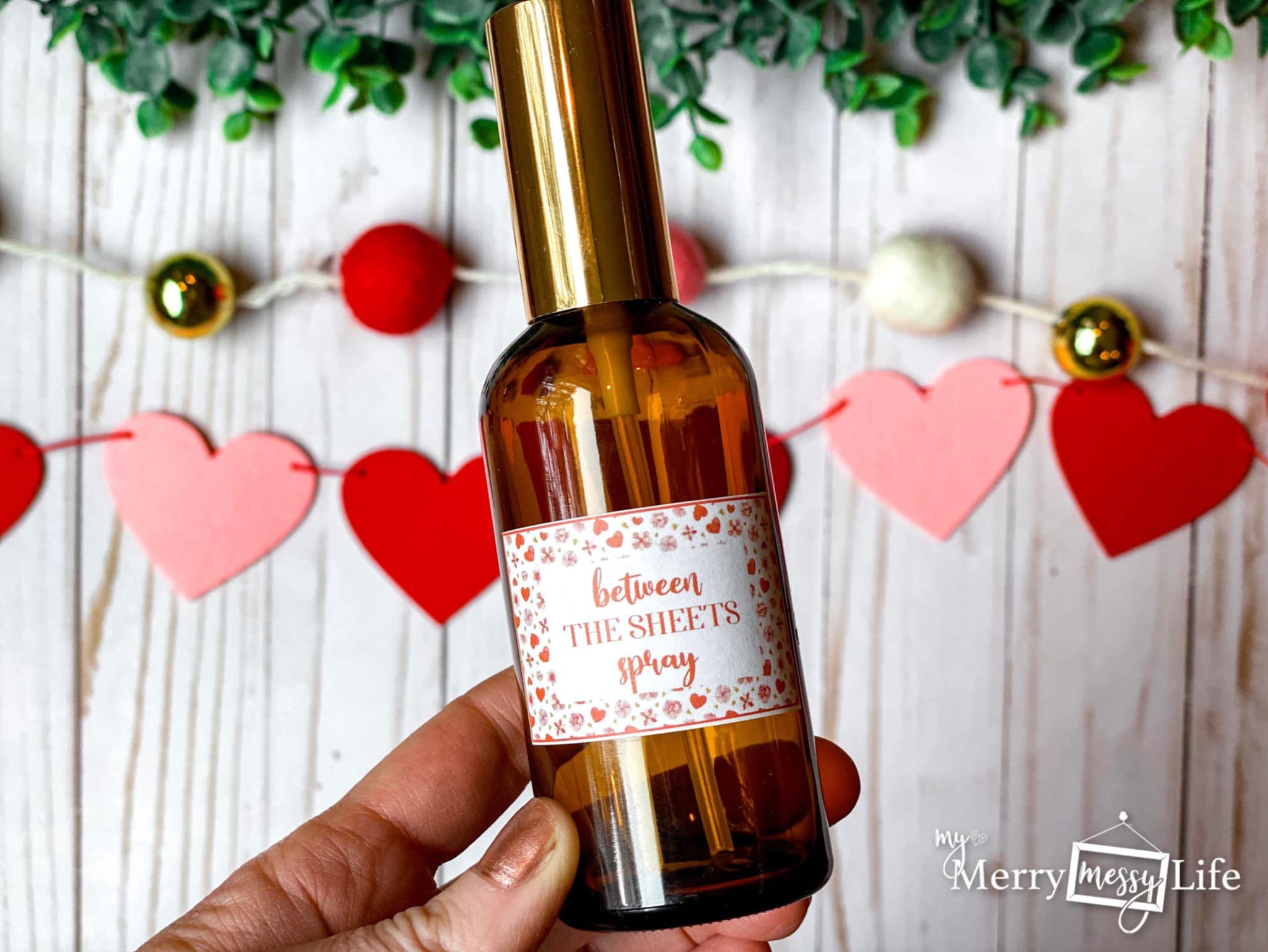 Print
Between the Sheets Spray
Spice up your love life with this super easy between-the-sheets spray that uses essential oils like Peppermint, Northern Lights Black Spruce, and Orange. Spray it on your linens, pajamas, and lingerie and in the air to get you in a romantic and relaxing mood.
Instructions
Put the pinch of salt in the bottle first, then add the essential oils. Fill the bottle with water. Spray on the pillows and sheets just before bedtime and romance time. You can also spray it on your body or clothes as a natural perfume and body splash, and spray into the air.
Print
Heart of a Man Cologne
Have your man smelling like a sexy lumberjack with this DIY natural men's cologne recipe using essential oils like Northern Lights Black Spruce, Cedarwood, Orange, and Stress Away. Colognes can be very toxic, so making your own is healthier for him anyway!
Instructions
Combine all ingredients in the roller bottle and gently swish. Roll on the back of the neck, wrists, and chest for an alluring manly aroma!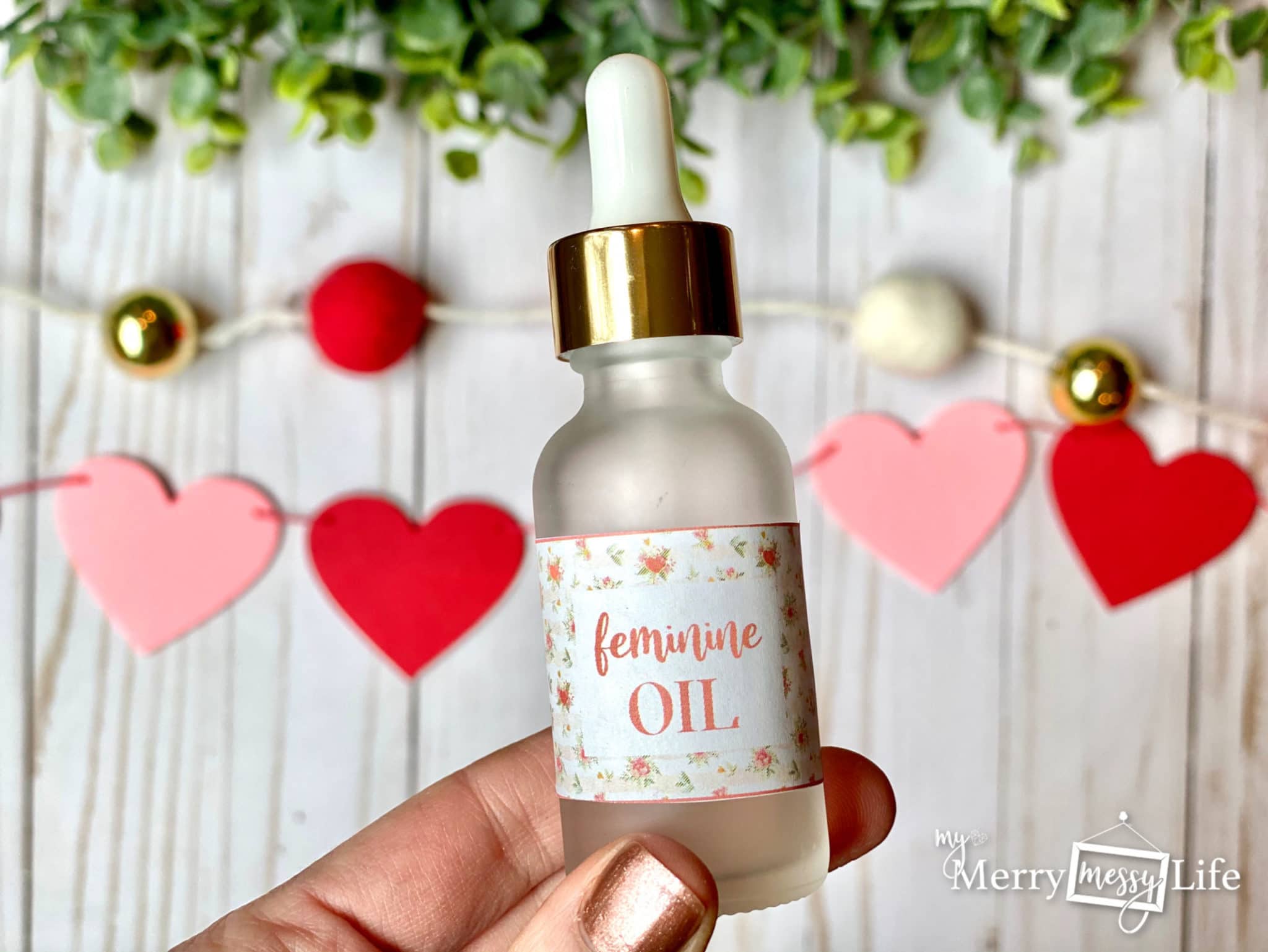 Print
Feel the Love Lubricant
Make this easily at home to spice up your love life and make it more comfortable to be intimate. Clove and peppermint essential oils will add a fun, tingling sensation to make your romantic experience more dynamic. It can also be used as a soothing massage oil to get you both in the mood. The Lady Sclareol in it adds a wonderful, feminine fragrance that also serves to balance female hormones.
Instructions
Combine all ingredients in a dropper bottle. Squirt a few drops on your fingers and rub where desired for a smoother intimate experience and a tingling sensation.
Do you own an Essential Oils Business?
Then you've got to check out my printable make-and-take kit classes on Etsy! My kits make it EASY for you to have classes to grow your business. They remove the headaches so you can focus on building your business instead of the details of the class. Check them out here!