Crochet Shell Headband – Free Crochet Pattern
A delicate and sweet free crochet headband pattern using the shell stitch. It works up quickly and is great to make for gifts, especially for a baby shower or a little girl!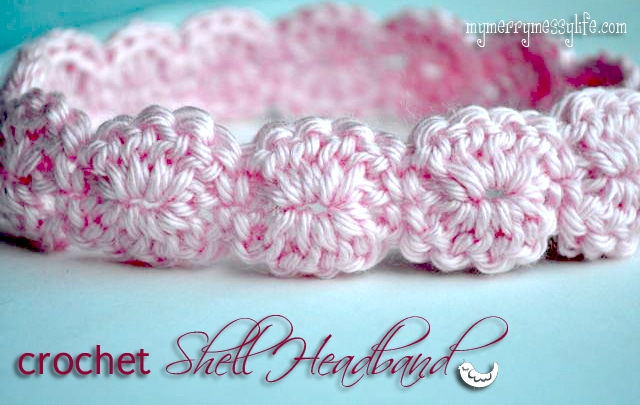 As I was doing the shell edging on my little girl purse (see the post here), I thought it would make a very nice headband for a little girl. So, after many attempts and some math figuring, here's what I came up with! It's fairly simple, but looks so elegant and sweet. There are millions of flower patterns online, but see my post on another headband to craft my favorite flower so far.
Written By: Sara of My Merry Messy Life
Abbreviations
CH = chain
SL = slip stitch
DC = double crochet
Materials
Yarn: 4-ply, worsted weight yarn. I used Caron Simply Soft in Soft Pink (where to buy)
Hook: H (5.0 MM)
Headband Measurements
Newborn 13″
3-6 months 14″
6-12 months 16″
12 months-tween 17.5″
Adult 18″

The Pattern
Chain to the length desired, but it must be divisible by 4, then add 3 chains at the end. For example, I wanted to make one for a 6-12 month old baby, so I chained 44, then added 3 at the end, for a total of 47 chains. The example below is for a newborn.
Make sure your chains are nice and loose because you will work on the top and bottom of them.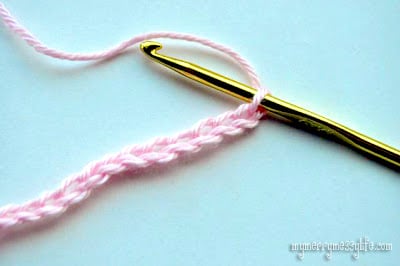 In the third chain from the hook, work 3 DC in the same CH.
Skip a CH, and work a SL in the next CH.
Skip a CH, and work 4 DC in the next stitch.
*Skip a CH, and work a SL in the next stitch.
Skip a CH, and work 4 DC in the next stitch.*
Repeat from * to the end, making sure to end with a shell (4 DC).
Turn your work around, and see pictures below for continuing on the bottom. Work the first shell into the same chain (but on the bottom) of where you worked the last shell on the top.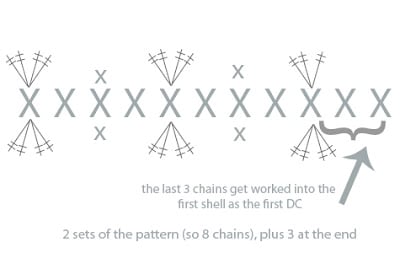 After working the last shell on the top, turn your work around and work another shell in the same chain.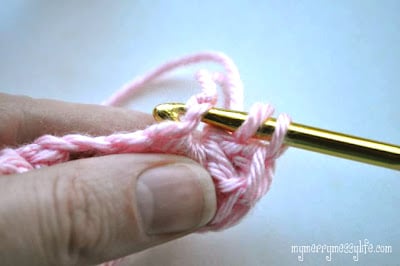 Here's what your headband should look like once you've turned it, worked a shell on the end, and started to continue around.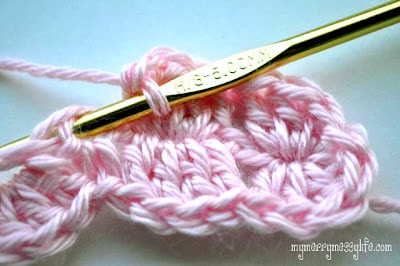 Here's a close up of how you work the other side of your headband on the bottom. You create a new shell from the shell below it.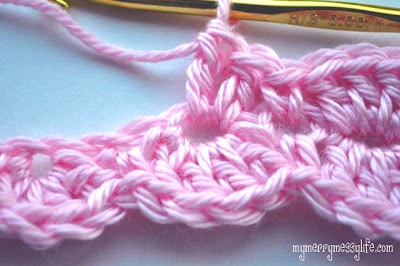 The last shell and end should look like this – one shell on the top, one on the bottom. Join the last shell to the first one with a SL. Fasten off and sew in the ends, leaving a tail to sew the headband together.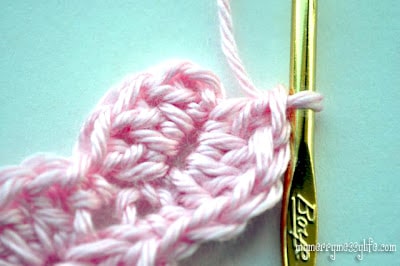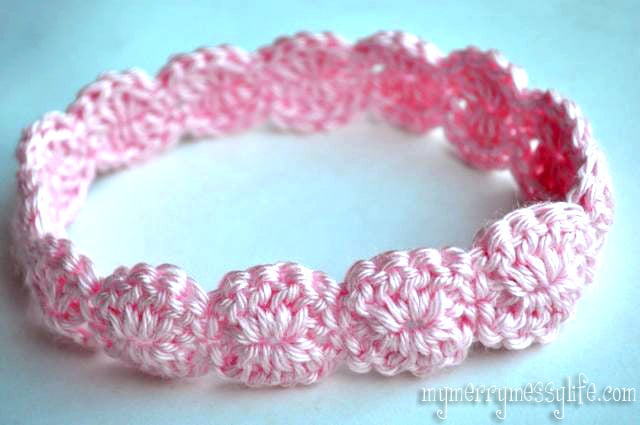 This headband would go perfectly with the Sweet Pea Beanie!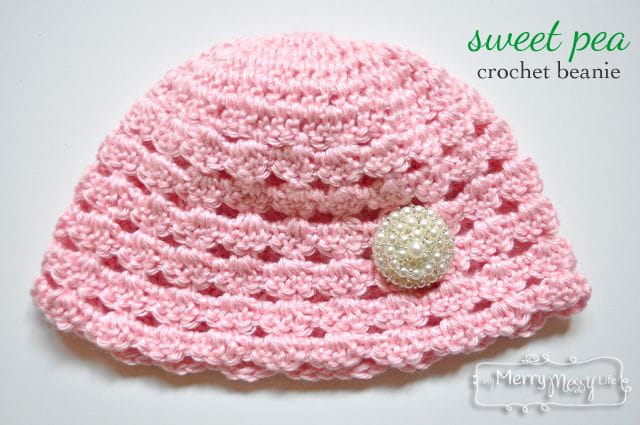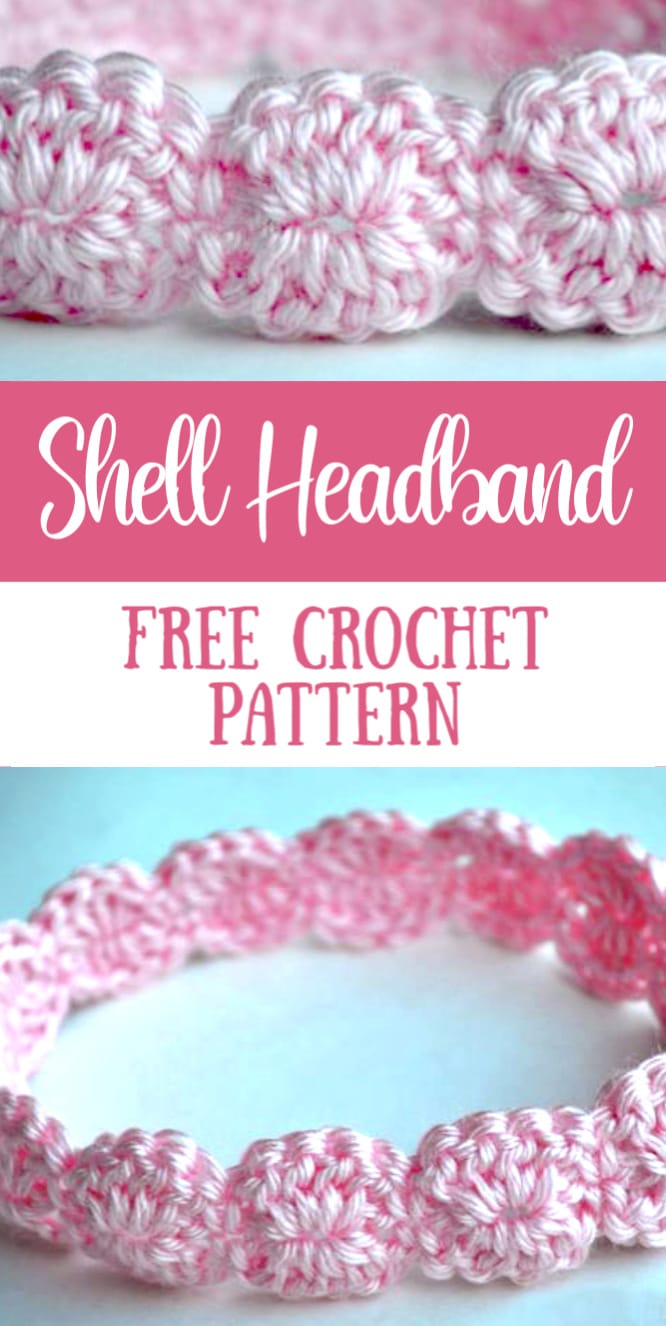 SaveSave