Family Game Night with Blocks
Looking for a fun and educational game you can play with your kids, no matter what their age? Then you've gotta try these new block games from Larsen Toy Lab!
Growing up, my parents did special things to help create traditions. We had a routine for Christmas morning that we did every year and to this day as adults, we still talk about how we'd sit on the stairs while dad took our pictures as we very anxiously awaited to open our presents that they had laid out all over the living room. Or the times my dad would give us puppet shows with our stuffed animals before bedtime (we called them "silly shows" because they were SO funny!). These are the things of a magical childhood.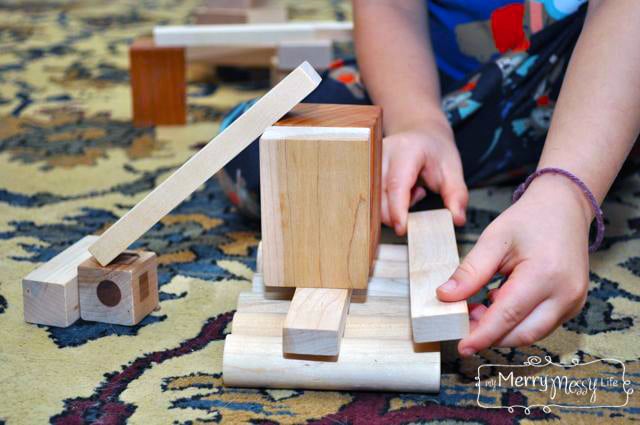 I don't remember the toys I had but I clearly remember the time we spent together as a family. It's like how when you're dating someone, you create little things that only the two of you do or have together and it really creates an intimate connection. We've been making Friday or Saturday nights pizza night where we make pizza from scratch and watch a short movie (our's are still little so they aren't ready for long ones yet). As they get older, we hope to add a game night or make time for games on the weekends. I also like to use games in our homeschooling routine as it's such a fun way to learn.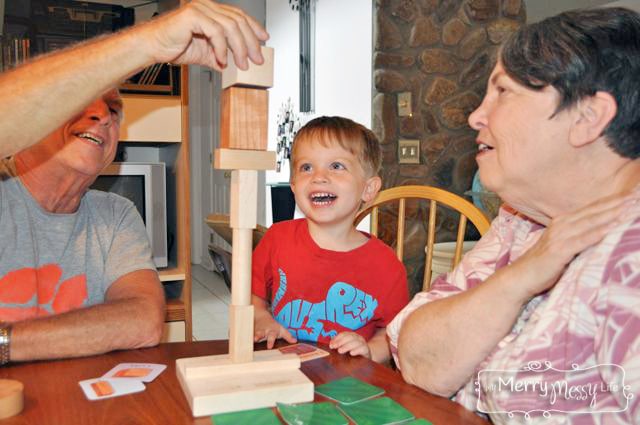 That's why I was so excited to receive this Block Party set from Larsen Toy Lab. As a mom, it's everything I'd want in a game – learning, playing, critical thinking, strategy, and fun. I've reviewed their blocks before and really stand behind this family, high quality American company. They source their wood from sustainable forests in Vermont, use only beeswax to stain the wood, and use green practices throughout the manufacturing process.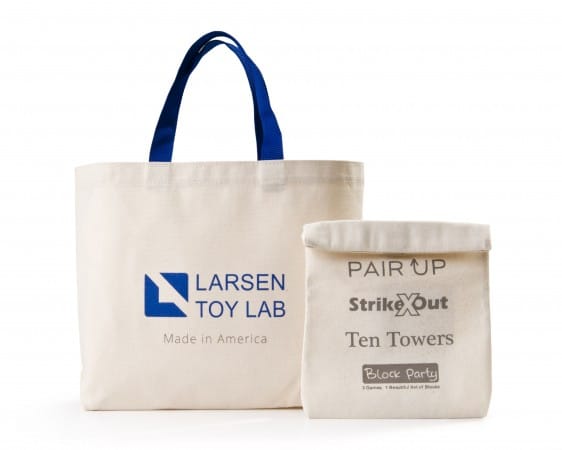 This set is easy to clean up and use. It comes with a strong canvas bag to store the blocks, and a smaller canvas bag to store the game cards. What I love most is that this set works for toddlers all the way up to grandparents. The toddlers can use the blocks to simply build, and if done with the ones they love, it becomes a lot of fun! It comes with 41 blocks and three games. We used the games to give us ideas to create our own that Gabriel enjoyed.
And right now, you can enter to win this set, plus a $200 Amazon gift card and more!