Funny Mom Memes about Laundry
Here are some hilarious #mommemes that are all about our troubles with laundry! I know memes like this help change my attitude so I don't get too annoyed with house chores like laundry and keep it into perspective that it really is a first world problem.
Alexa, Fold My Laundry
Laundry is part of the curse from the original sin.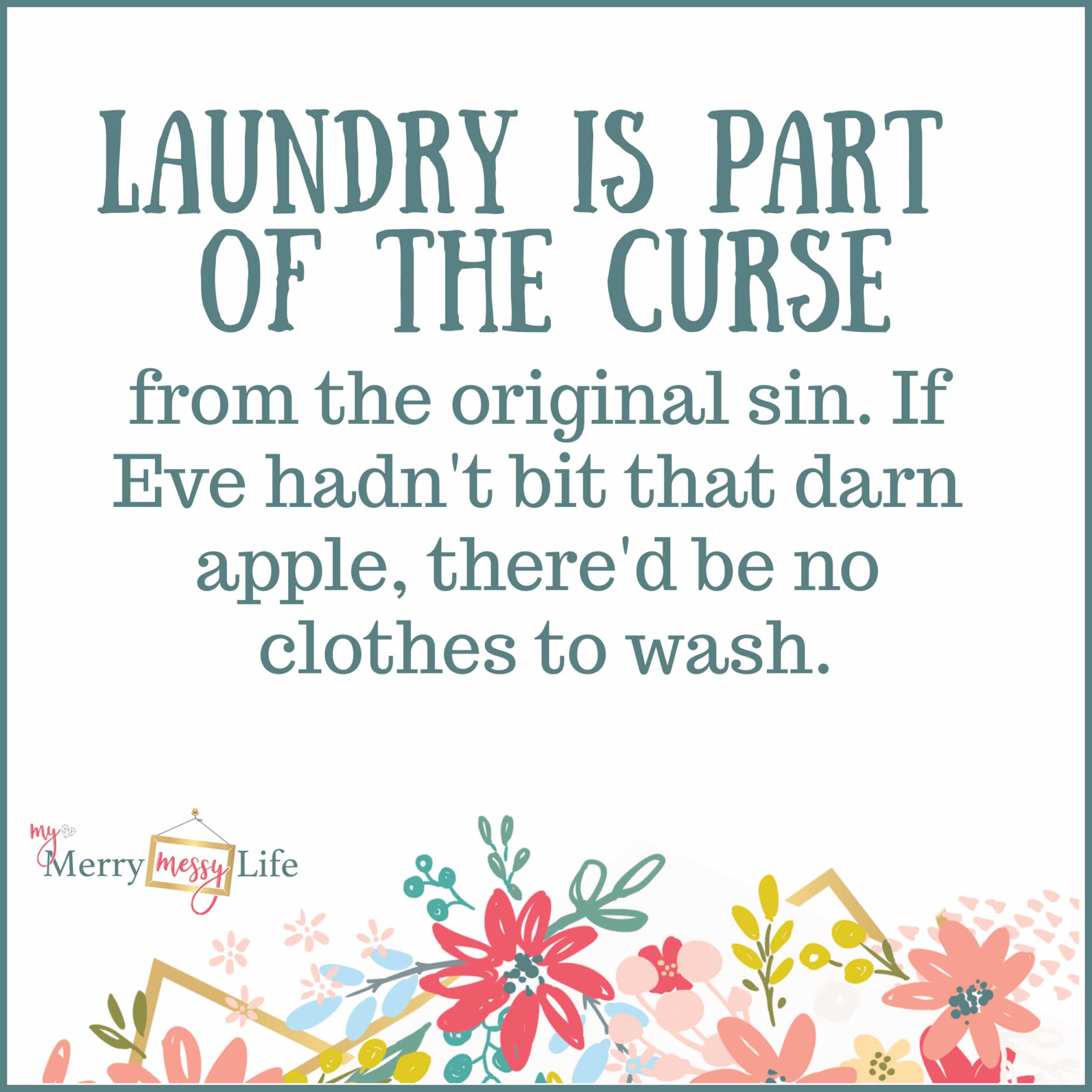 Don't you just love those 12 seconds when all of the laundry is done?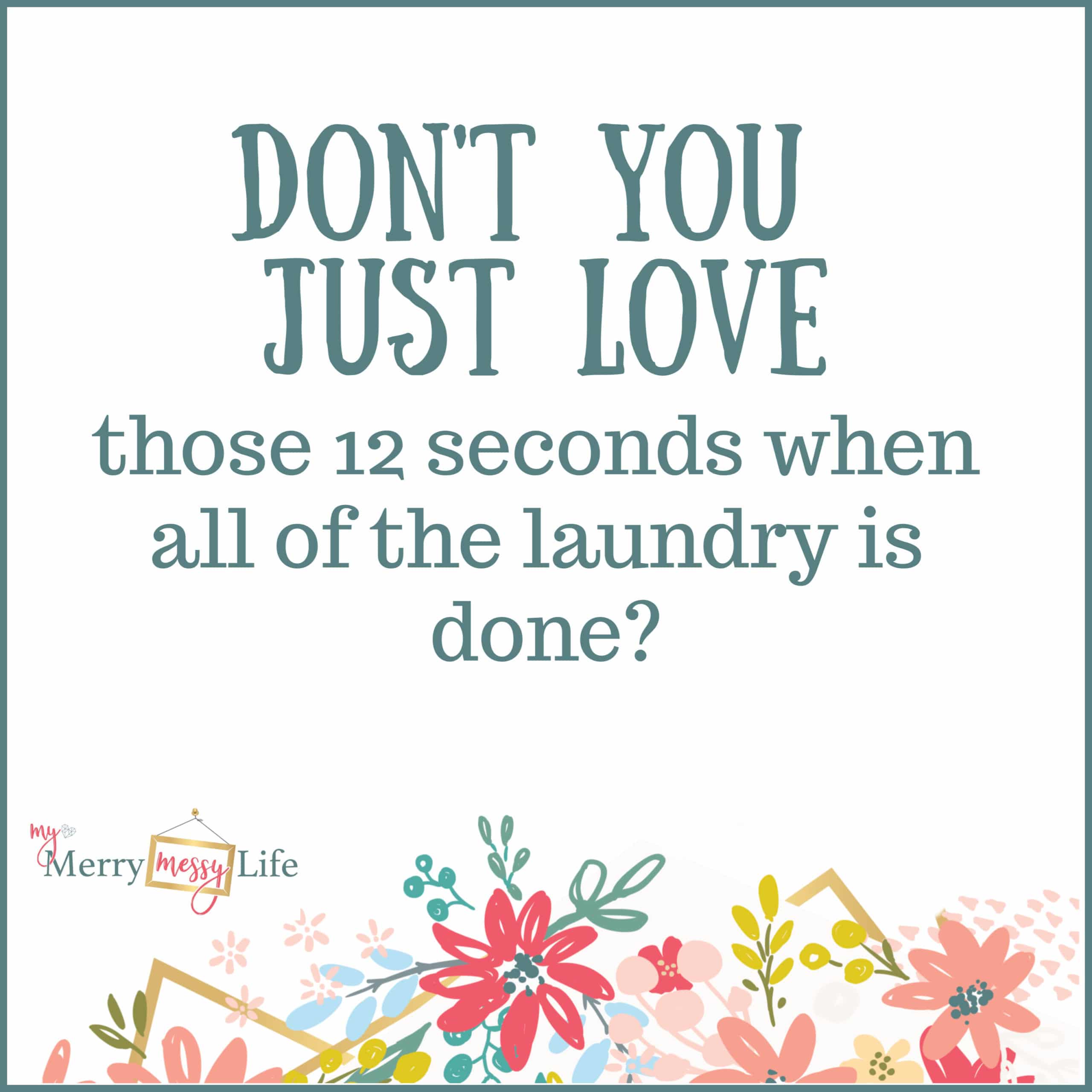 Based on the amount of laundry I do each week, I'm going to assume there are people that live here that I've not met yet.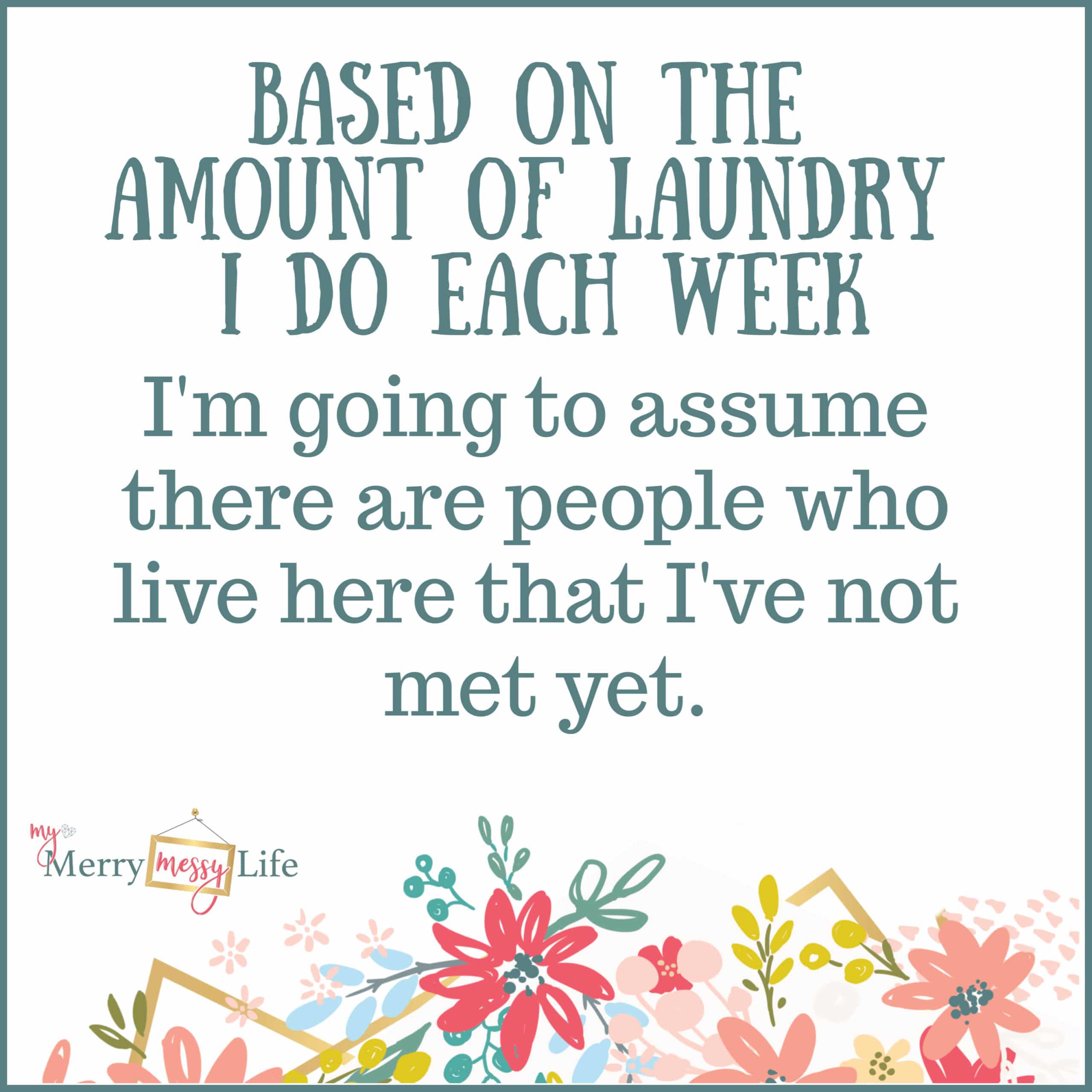 My idea of getting lucky is having someone else do laundry.
If you can wash, dry, fold and put away your laundry in one day, I'm not sure we can be friends.
Laundry Schedule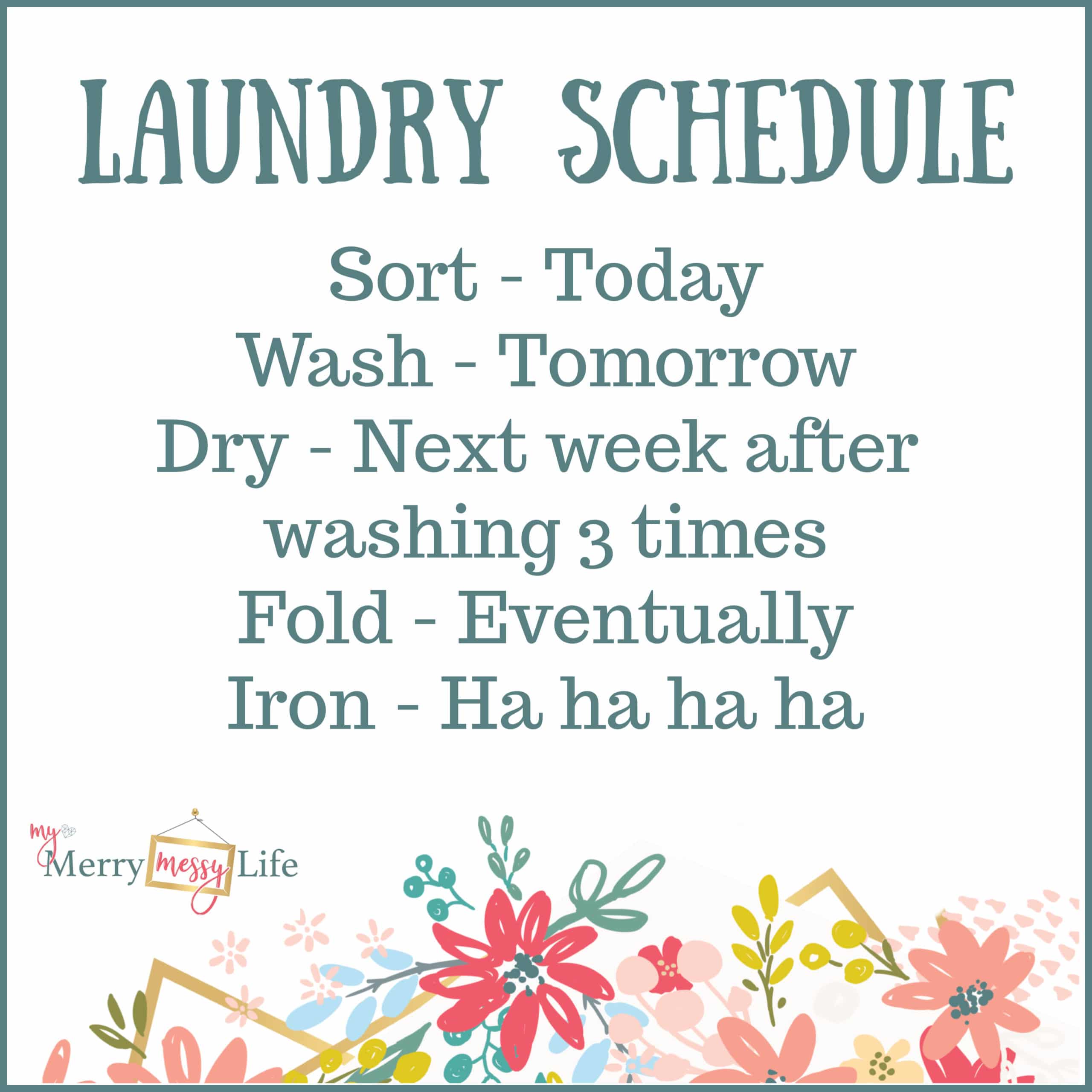 Wish my bank account filled up as fast as my laundry basket.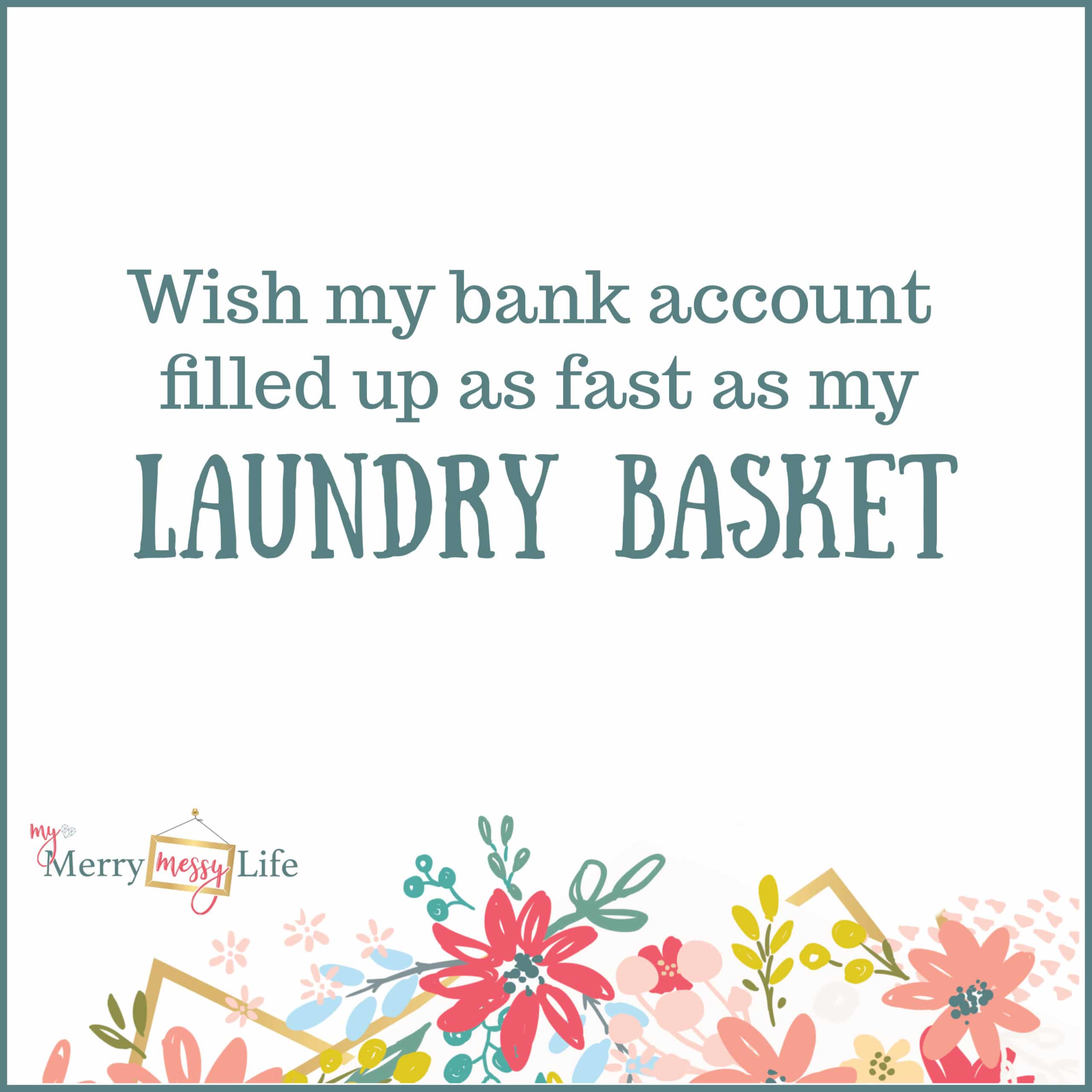 Putting laundry away is simply taking things too far!
You can either have kids who do your laundry or kids who don't make fun of your gigantic underwear. You can't have both.
Washing – 30 minutes. Drying – 60 minutes. Putting it all away – 7-10 business days.
Hope you enjoyed those mamas! Grab my free eBook below on mindfulness for moms and get 25 free affirmations for moms and for your kids! Also, make sure to check out my podcast – The Merry Messy Moms Show on iTunes or anywhere you get your podcasts.