Hookin On Hump Day #20 – Link Party For the Fiber Arts
Welcome back! Our link party is showing the signs of the holidays approaching and it's so exciting! Your talent and creativity for the fiber arts is inspiring and I'm so grateful I get to see it all with this party!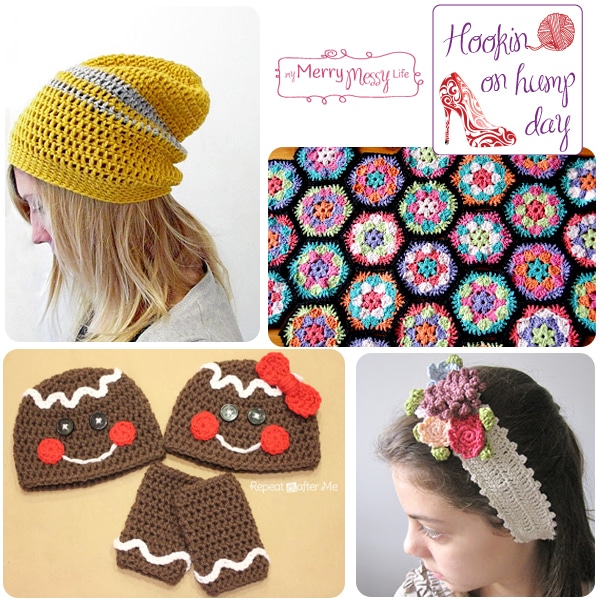 This week is a special week, where I have a call to action to put all of our talents to use for a good cause! I hosted a huge giveaway event with Red Heart Yarns that just ended on Sunday. The winner chosen, Susan, happens to be volunteering in New Jersey for the Hurricane Sandy relief and is going to use the yarn in her stitching groups to crochet and knit hats, scarves and blankets to donate to local organizations! I am organizing a blog, shop AND FAN hop where all of us can add our images and/or links as a commitment of sorts to say we're going to make some warm winter items and mail them, and write about it on our blogs to get even more bloggers and readers involved. Join here!
Here are the most clicked links and my favorites from last week!
Tied for #1 Most-Clicked Link: Happy Hexagons by Jeanette from the Drowsy Bee
Tied for #1 Most-Clicked Link: Gingerbread Man Crochet Hat Pattern by Sarah of Repeat Crafter Me – free pattern!
My next two fav crochet projects were:
And sometimes crochet gets ALL the fame at this party, so I wanted to feature some outstanding sewing projects as well!