Crochet V-Stitch Tutorial {free crochet tutorial}
This is a tutorial to learn the crochet V-Stitch, which is a lacy, open stitch that is great for lightweight scarves, headbands, blankets, clothing and bracelets. I have used it for both a
headband
,
bracelet
, and scarves and was very happy with how quickly it works up and looks. It's very similar to the cluster v-stitch, but more lacy.

The V-Stitch needs 2 chains to work it, so your foundation chain needs to be an even number, then add 4 at the end for the beginning double crochet stitch. In this example, I'm crocheting a bracelet cuff that is only 2 inches wide (which would also make a nice wide headband), so I made a foundation chain of 8. I wanted the ends of the bracelet to be straight, so it starts and ends with just a simple double crochet. If you want your project to be wider, continue adding sets of 2 chains after this 8.
Step #1 – Chain 8

Step #2
In the 4th chain from the hook (not counting the chain on your hook), work a double crochet. The chain 4 counts as your first double crochet, but it is not part of the v-stitch. It is the end double crochet.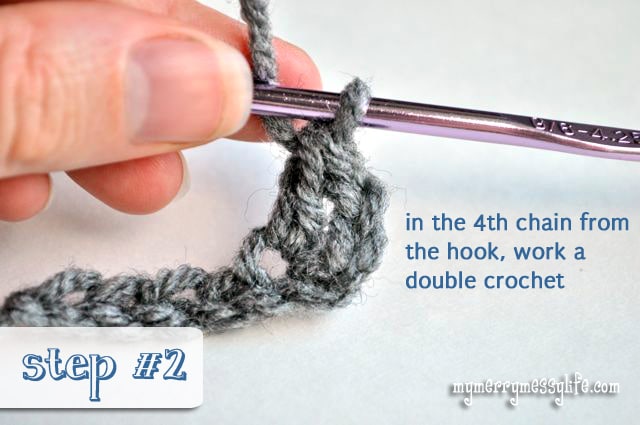 Step #3
Chain 1, and work another double crochet in the same chain. You've now made your first V!
Step #4 
Skip one chain, and work another v-stitch in the next chain – double crochet, chain 1, double crochet.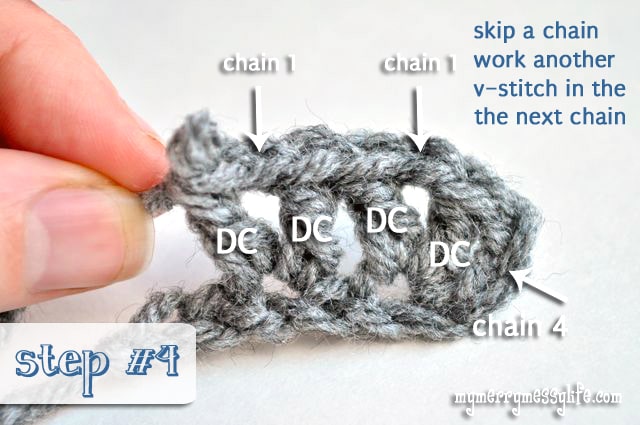 Step #5 
Skip a chain and work a double crochet in the last chain.
Step #6
Chain 2, and work v-stitches in the tops of the previous v-stitches.
The rest of the v-stitches are worked into the chain 1 of the previous v-stitches.
See how it makes a V?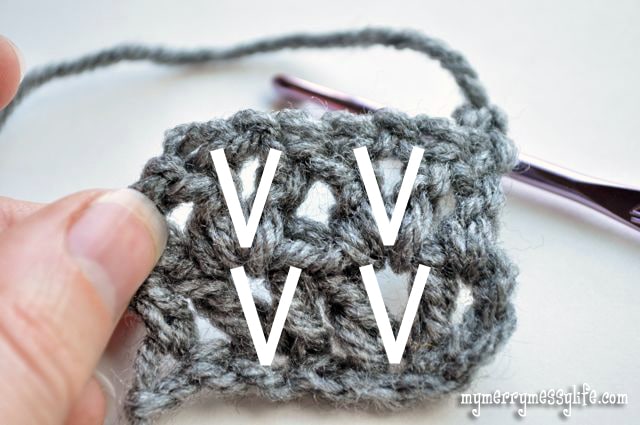 Merry Crocheting!