Easy Mexican Nachos Recipe with the Kids – Post at Inner Child Food
Today I'm writing over at Inner Child Food sharing a very easy recipe for Mexican Nachos! They are so tasty and fun to make with kids, plus I made them healthier by using real cheese and fresh veggies.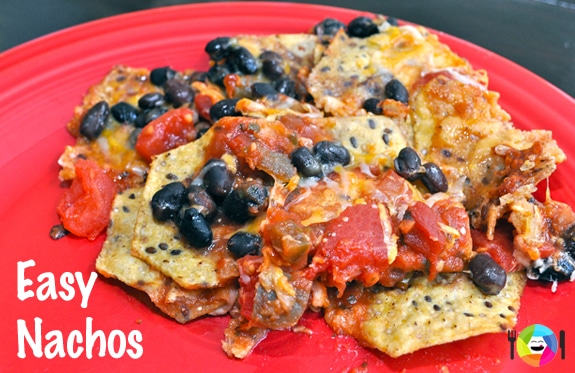 I'm also sharing tips for how to celebrate Cinco de Mayo with the kids, like teaching them where we live in relation to Mexico, and how to say basic Spanish words. We had a lot of fun making and eating these together, and it took about 15 minutes from start to finish!
Click through to see the recipe and cute pictures of my kids!