Free Crochet Fall Mantel Patterns
Here's a tutorial and free crochet fall mantel patterns to bring autumn into your home! This includes crochet patterns for an owl amigurumi, pumpkins and a triangle bunting.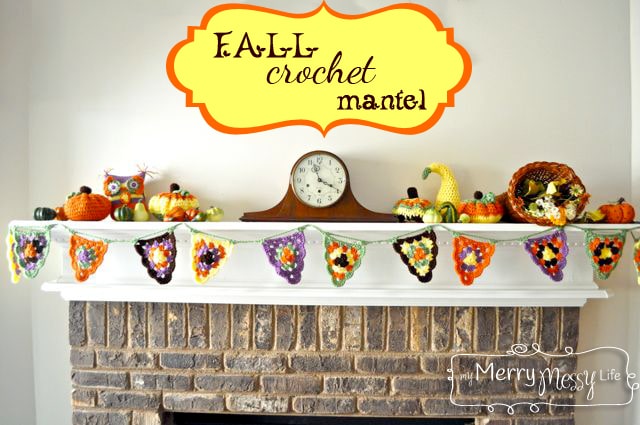 It's So Fun to Make Your Own Home Decor
It's taken me a month to crochet all the items for our mantel, and it's now finally all ready for fall and even Thanksgiving! This has been such a cheerful addition to the house and has really brightened up the living room. I love the colors and it's so fun to see all your handiwork displayed for all to enjoy!
I'm more proud of my decorations when I make them myself, do you feel the same way?
Free Crochet Fall Mantel Patterns
I have all of the free crochet patterns you need to make these adorable decorations here on the blog!
Yarn Colors to Make this Adorable Set
To make these partners, I used Red Heart Super Saver yarn. This is a stiffer yarn that I don't really recommend for hats or scarves because it's a bit scratchy. But it's perfect for decor because it's affordable, stiff and strong. Here are the colors I used: