Hearty Flax Oatmeal Chocolate Chip Cookies
These flax oatmeal chocolate chip cookies are delicious, hearty and filling cookies that everyone in my family loves! They are loaded with oatmeal, flax seeds and healthy organic Einkorn flour.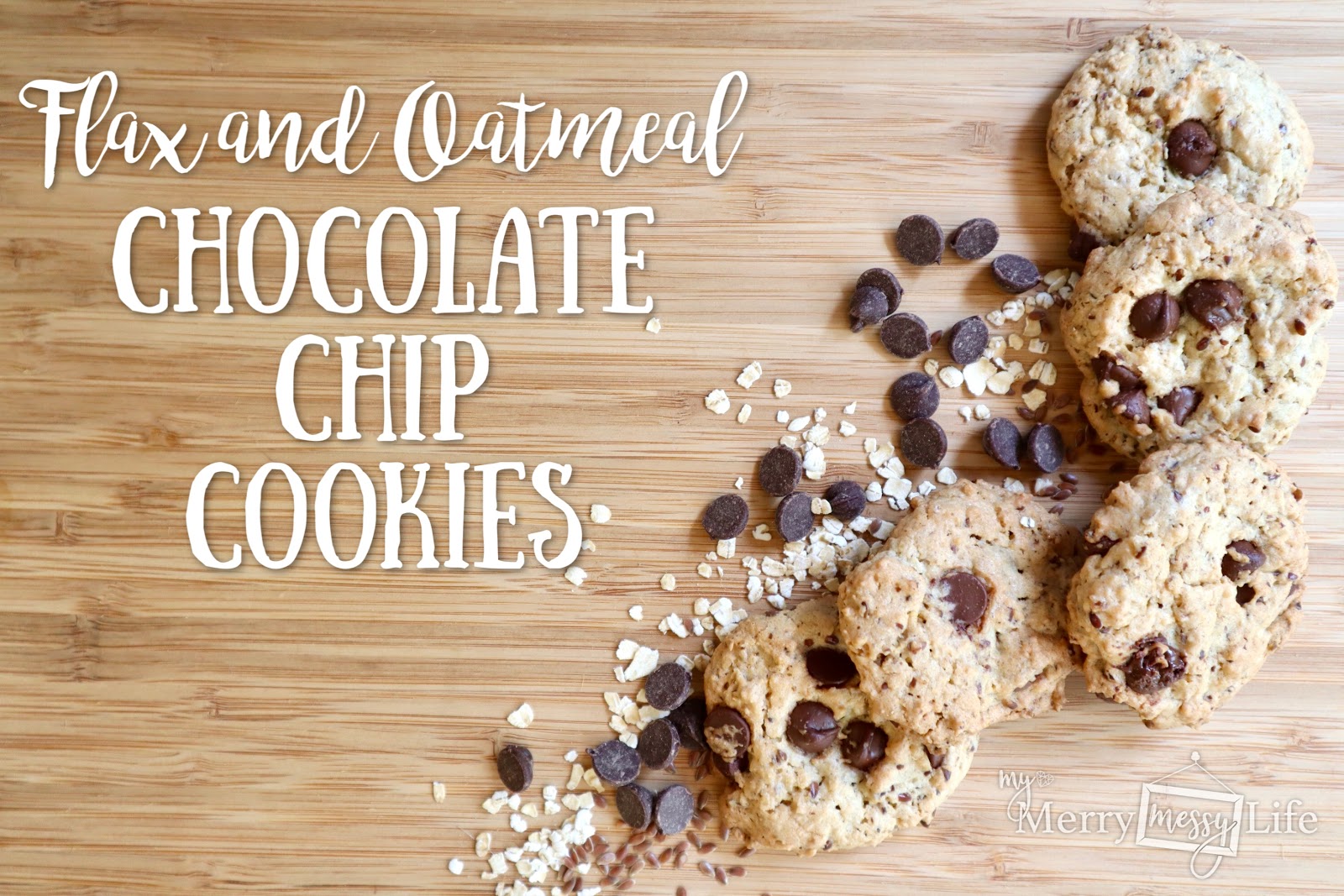 My family and I LOVE these flax oatmeal chocolate chip cookies! They are hearty but still taste like delicious cookies are supposed to taste. Two cookies are as filling as granola bars and I don't worry if my kids have more than two since there are only healthy ingredients in them. Warning – you could get addicted!
Health Benefits of Flax Seeds
Flaxseeds have been consumed for more than 6,000 years and have many health benefits. They:
Contain anti-inflammatory properties from omega-3 fatty acids
Contain lignans which are antioxidant substances that help promote hormonal balance
Help improve digestion, cardiovascular health
Balance hormones
High in fiber and which help you fight sugar cravings and support digestive health
Low in carbohydrates
According to Dr. Axe, it's very important to grind your flaxseeds as whole flaxseeds pass right through your system and aren't digested. Eating just two tablespoons of flaxseeds per day provides about 20 to 25 percent of your fiber needs!
Health Benefits of Oatmeal
Oatmeal has many health benefits!
Can help to balance and even lower blood sugar for diabetics
Good source of dietary fiber (helps reduce constipation)
Contains anti-inflammatory properties that can remove free radicals from the body (dietary polyphenols like avenanthramides)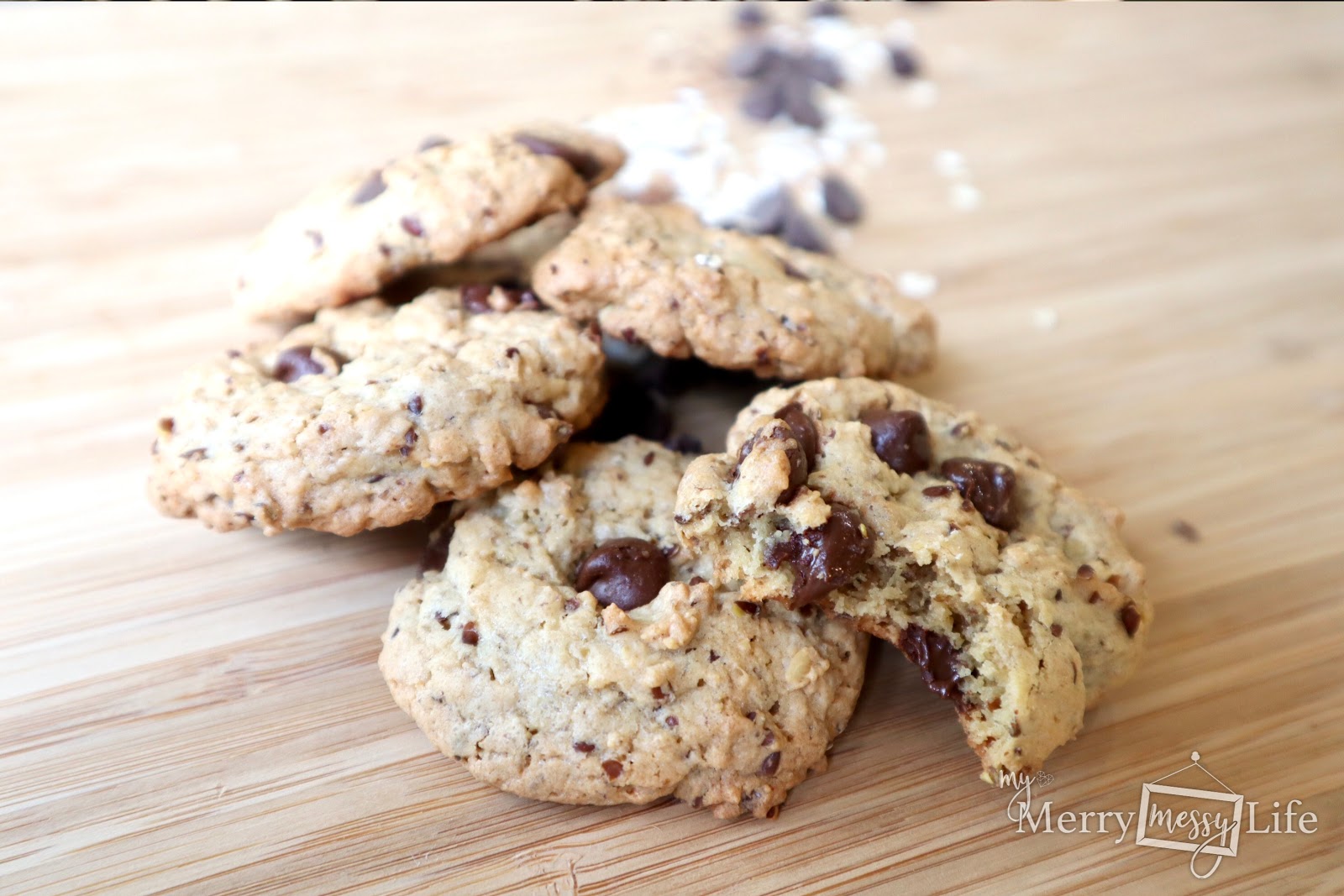 Health Benefits of Einkorn Flour
You can use any flour you'd like for this recipe, but I like to use freshly milled flour and/or Einkorn flour. Modern day wheat is wrecking havoc on the health of many Americans. Why? It is sprayed with massive amounts of pesticides so we are literally getting small amounts of pesticides with every bite. It has also been hybridized to contain more gluten to create fluffier bread. Wheat from 100 years ago only contained 14 chromosomes of gluten. Today, most commercially grown wheat contains 44 chromosomes of gluten – this is what causes so many people digestive problems and lead them to gluten free, and I was one of them!
For the past 6 years I've been eating strictly gluten free until recently! I decided to try to make bread from scratch to see if Einkorn flour and freshly prepared bread would make my eczema return and I am happy to report that it hasn't at all!
What's Special About Einkorn Wheat?
Einkorn wheat is considered the world's most ancient wheat, and the only wheat that's never been hybridized. Einkorn is a delicious, healthy alternative to modern, mass market wheat and can be an excellent solution for those with gluten sensitivity. It contains 30% more protein and 15% less starch than commercial wheat, and it is abundant in B vitamins and trace minerals like iron.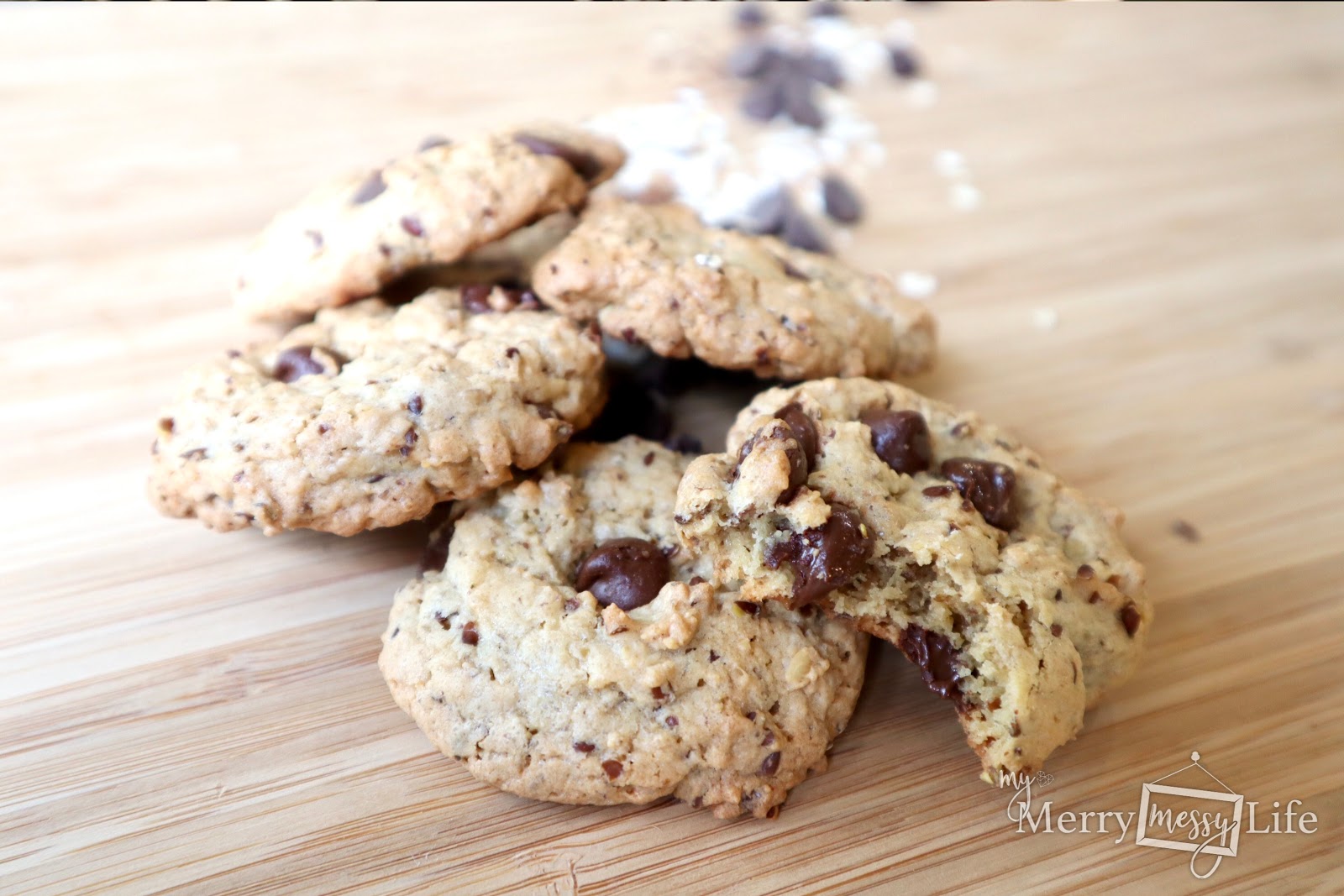 Hearty, Buttery Flavor
These Flax Oatmeal Chocolate Chip Cookies have a wonderful nutty, hearty flavor and are very filling! I don't worry when my kids want to eat two or more of them because they are truly like a homemade granola bar. I know they are getting good fats from the butter and fiber, protein, and antioxidants from the Einkorn flour, flax seeds and oatmeal. Usually desserts that are this good for you taste like cardboard, but these are surprisingly delicious! Here's what the butter, sugar and eggs look like after they're mixed together.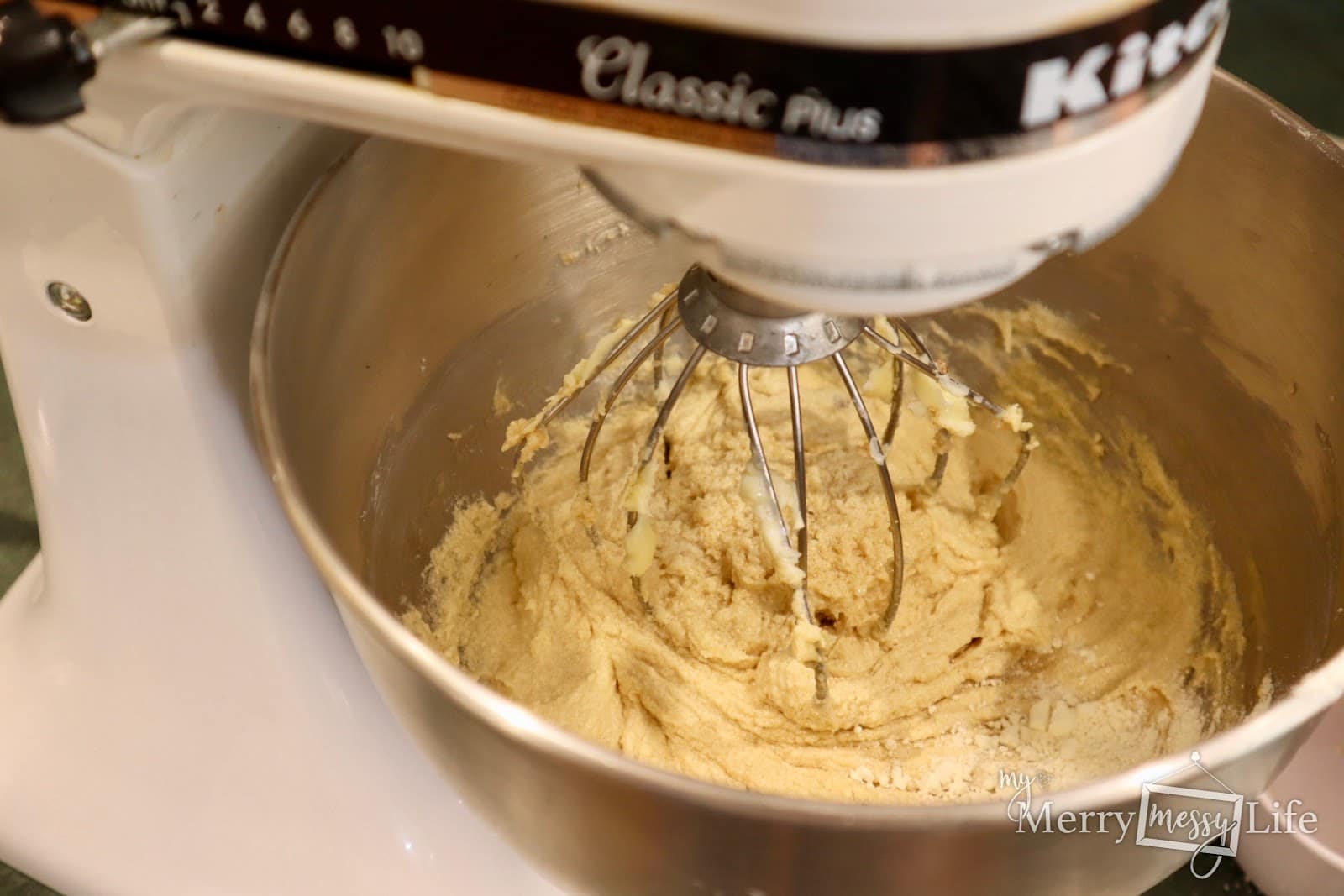 Print
Hearty Flax and Oatmeal Chocolate Chip Cookie Recipe
1 cup butter
2 eggs
1 cup white sugar
2 ½ cups flour (this is the Einkorn flour that I buy)
1 cup brown sugar
1 tsp. Vanilla
1 cup oatmeal
½ cup ground flax seeds
1 tsp. Baking soda
1 tsp. Baking powder
½ tsp. Salt
1 ½ cups semi-sweet chocolate chips
Optional: 1 ½ cups unsweetened dried coconut
In a mixer, combine the butter and sugars making a grainy paste. Add the eggs and vanilla and beat well. In a separate bowl, mix the dry ingredients then Slowly pour the dry ingredients into the mixer and beat well. Turn off mixer and add chocolate chips. Stir with a spoon. Scoop out with an ice cream mixer and place on a cookie sheet about 2" apart. Bake at 350 degrees for 10 minutes. Makes about 5 dozen Flax Oatmeal Chocolate Chip Cookies.
My kids love to eat the dough! I know it contains eggs, but we do it anyway.
Bake at 350 degrees for 10 minutes, or until golden brown. Be careful not to cook them longer or they will be rock hard.