Homemade Natural Diaper Rash Cream
Here is one homemade DIY natural diaper rash cream that seriously works – and it's 100% all natural, organic and pure luxury for sweet little bums.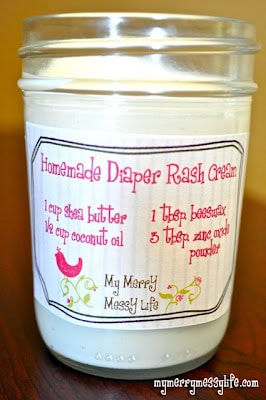 I Used to Be a Desitin Lover…
I have always been a huge fan of Desitin, well, since becoming a parent three years ago, that is. That stuff just plain WORKS. We started off using Boudreaux's Butt Paste, but stopped when it failed to take care of a serious diaper rash that Gabriel had.
We switched to Desitin Advanced and were actually very happy with it until recently as I've become much more educated about all the toxic chemicals that are in so very many products in the stores.
So, when our last tub of Desitin ran out a week ago, I set out to make my own diaper rash cream that would have the same power as Desitin, but not be toxic AND work with our cloth diapers. Not only that, but it's WAY cheaper to make it yourself!
Toxins in Most Diaper Rash Creams
Speaking of which, I had no idea just how toxic Desitin actually is! Yikes, check out this report from the EWG's Skin Deep Cosmetics Database (one of my favorite resources for checking toxicity in beauty products).
One of the ingredients, BHA, gets a score of 10 (the highest level of toxicity) and causes cancer, endocrine disruption, allergies, organ toxicity, etc.
Desitin also contains a paraben, which is a preservative that mimics estrogen in the body and over time, builds up and can contribute to cancers like breast cancer (read more on parabens here). It's overall score, on a scale from 1 to 10, is a 6. Too high for me to be introducing to my precious babies!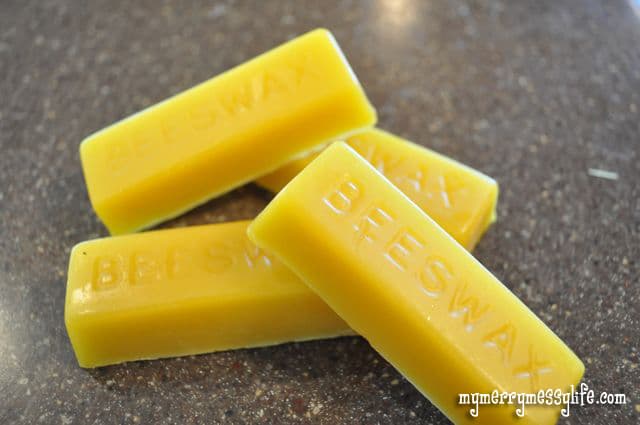 About Zinc Oxide
The zinc oxide is what provides the moisture barrier for the little bums to protect them from the irritating acids in urine and feces. You'll also find it in my homemade sunscreen post here. In order to make sure it's safe, get non-nanoparticle zinc oxide. The particles are larger than regular zinc oxide and cannot be absorbed into the skin and into the bloodsteam.
This Natural Diaper Rash Cream Worked Right Away!
Grayson, our second child, just so happened to have a nasty rash as I was making this natural diaper rash cream and after two applications, the rash dried up and healed. I'm so pleased with the way this turned out!
Print
Homemade Natural Diaper Rash Cream
Here's a nontoxic, homemade natural diaper rash cream to make for little bums!
Instructions
In a double boiler (or just a small pan inside a larger pan) with water in the bottom of the larger pan, place the shea butter, beeswax, and coconut oil in the top pan and bring to a boil. Leave in the pan long enough to melt all the shea butter and beeswax (5 minutes or less).
Remove from the heat and place in the refrigerator for a few hours – one to two. The cooling step is a very important part of the emulsifying process and cannot be skipped!
Once cooled (it will be harder), scoop into your mixer. A hand mixer should work just fine, too. Then, add the 3 tbsp. of zinc oxide and the 2 tbsp. of optional vegetable glycerin and beat for 5 to 10 minutes. The beating lets oxygen circulate through the cream to fluff it up and thicken it.
Notes
It will look creamy and oily when you're done, but after several hours it will thicken up A LOT. It's just as thick as Desitin and way less toxic!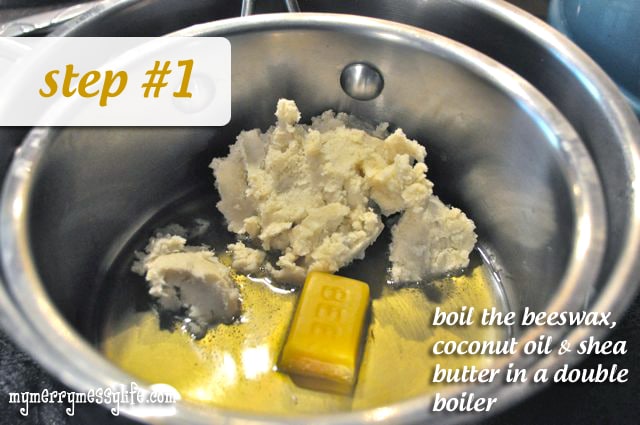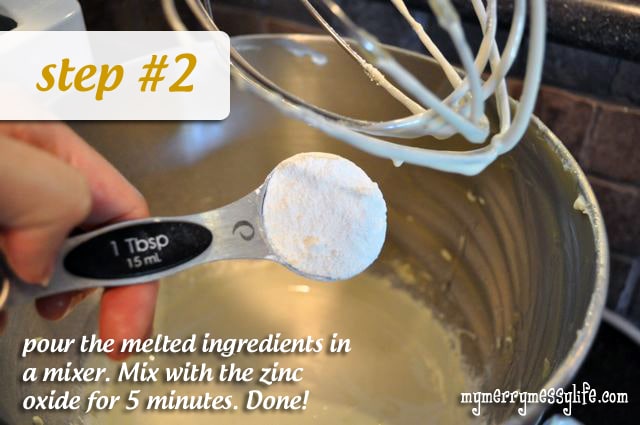 See my other posts for babies here!