Making your own green cleaning supplies is surprisingly easy, cheap and totally non-toxic! Here are my favorite cleaners with free printable labels so you can save the trouble of looking up the recipe again!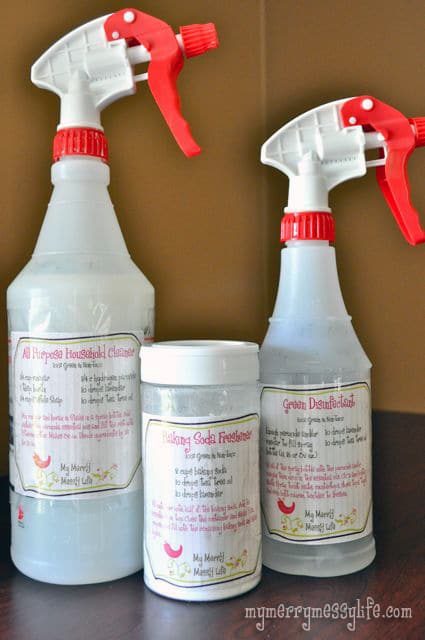 Back in March, I posted about the green household cleaners I've been making and using around the house, complete with a guide on how to get started making your own at home. Now that I've been using them consistently for a few months, I thought I'd pare down the list and share with you my favorites, as well as a free printable for each, which you can print out and use as a label on the bottle! (I find they stay on best with packing tape, covering it completely with it so the label doesn't get wet.)
All-Purpose Household Cleaner
This bad boy really is ALL purpose. I use it to clean practically every surface in the house except for upholstery, including the bathtub, toilets, counter tops, sink, messes on the floor, car dashboard, and more!