DIY Natural Gelatin Hair Gel – Frugal and Easy!
This DIY natural gelatin hair gel recipe is super easy, frugal, and really works! It only uses two ingredients, with an optional third one. It's also non-toxic and natural!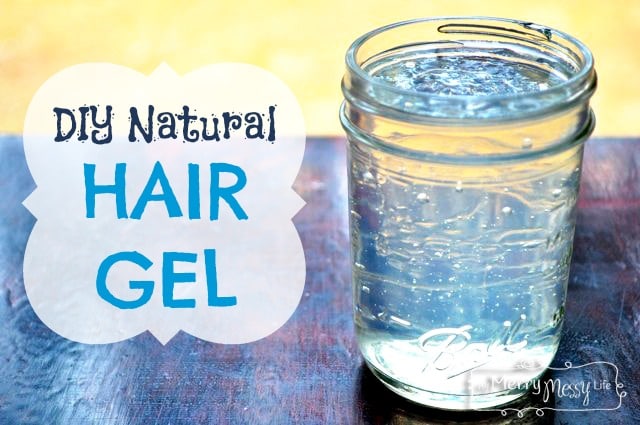 I have written a lot about my hair on the blog. Going no-poo in 2010 was the catalyst to leading a natural lifestyle for me and why I started this blog! (I no longer use baking soda and ACV to wash and condition my hair, though. Now I use the Curly Girl Method.)
Until now, I have YET to find a hair gel that works with my thick, coarse, dry curls. I've been using Tigi Catwalk's Curlz Rock hair cream (NOT curly girl friendly – it contains a lot of silicones) and have always loved it, but lately, I started noticing how whenever I used it on my hair, my hands would break out in eczema and start to itch. It gets a toxicity rating of 5 out of 10 on the EWG's Skin Deep database, with the worst ingredient being the fragrance. Not a terrible rating, but it's the pièce de resistance in my beauty regime as I've switched over to all-natural things in everything else!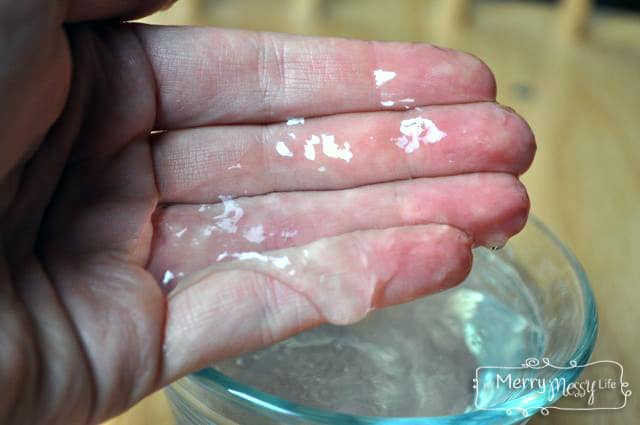 Yet I've tried so many different natural concoctions like flax seed hair gel (it gunked up on my hair after a week or so and was as hard to get out as glue!), shea butter, coconut oil, a combo of those two, aloe vera, glycerine… you name it, I've probably tried it! I've pretty much given up on finding one that would work. Until I saw on DIY Natural that they use hair gel made with just gelatin and water. Awesome. Just two simple little ingredients. I've been drinking grass-fed gelatin in my detox tea on a daily basis and have watched my nails grow and get strong, so I love gelatin.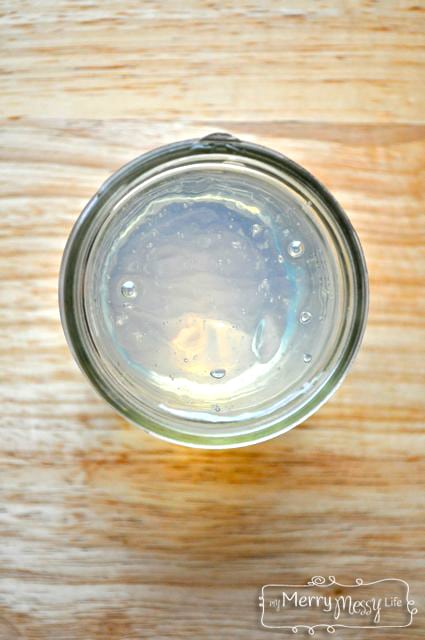 What I Love This Natural Hair Gel
It's super duper cheap. Literally, pennies per batch. There are 96 teaspoons in this bottle of gelatin, and we're only using 1/2 tsp. per batch. That's 10 cents per batch! You can make it even cheaper by using gelatin packets from the grocery store.
It smells wonderful! I use essential oils in my recipe (they are optional, though), so I get whiffs of the scent all day long and it's so nice! I use are lavender and peppermint or cedarwood, lavender and rosemary.
It's easy to make.
It's totally safe and natural.
Fun fact – my mom says synchronized swimmers back in the fifties used gelatin in their hair to keep the style!
You can Create Different Gel Holds!
Normally my hair needs a lot of styling cream as it is so dry and crazy (it's super thick, coarse, and very curly). I was surprised as the light hold actually worked for me! I found the medium hold is best, though, for my hair, as it lasted for several days. The stronghold is really strong and a bit crunchy for my taste. I found that it is crunchy when drying, but soft once it's totally dry.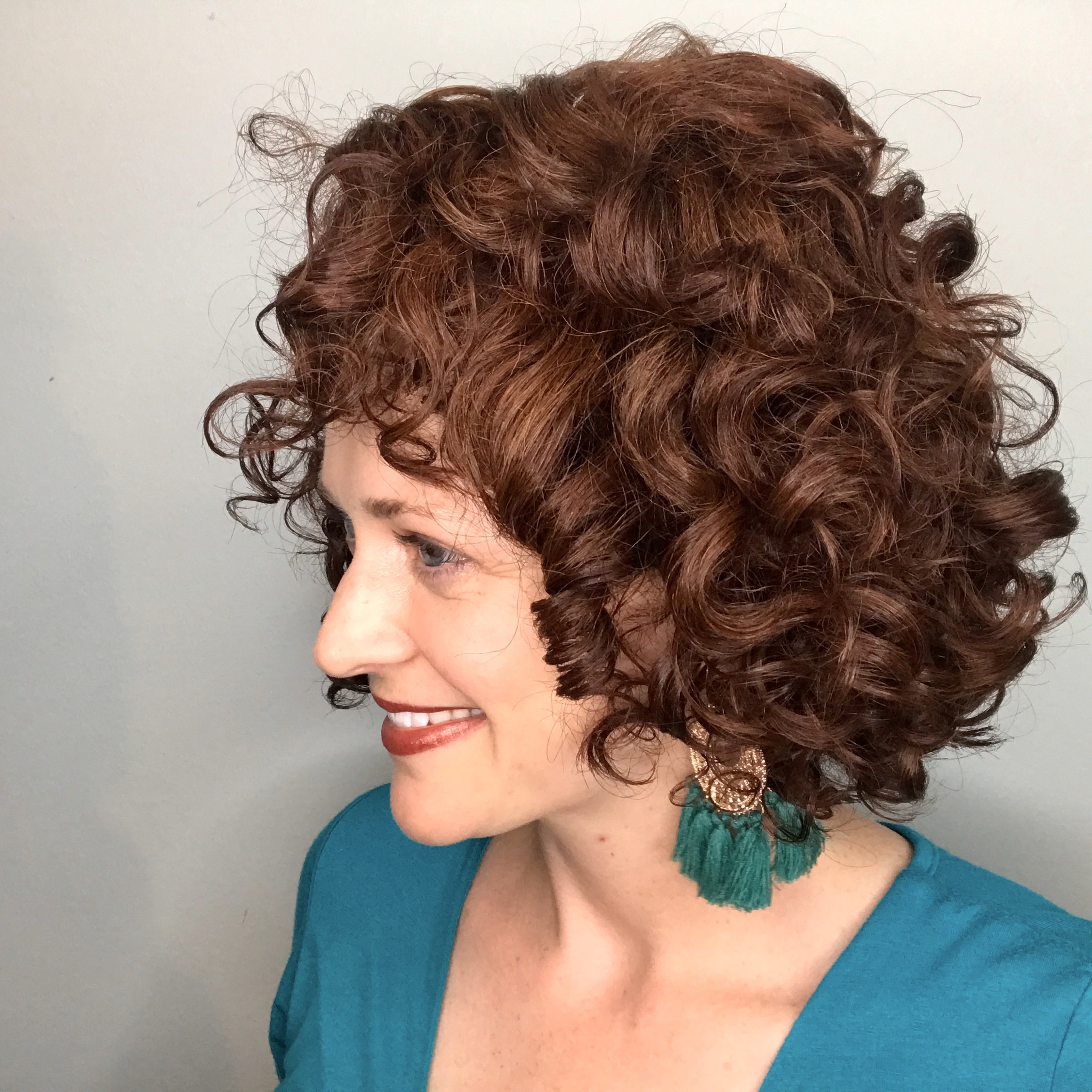 Print
DIY Natural Gelatin Hair Gel – Frugal and Easy!
Here is a frugal and easy natural gelatin hair gel recipe you can make in just minutes at home! No toxins in sight.
Instructions
Pour the hot water into an 8 ounce container (but not plastic just yet since it's so hot!) and pour in the gelatin. Stir to combine then refrigerate for 3-4 hours or until set. Drop the essential oils in once cooled and stir.
Store in the fridge and it lasts for 1-2 weeks. I find it's easiest to use with a squirt bottle or else it gets messy. It's jello for your hair, who would've thought?!
Notes
 I like to use my grassfed gelatin for this recipe because I can also use in my homemade gummies and jello recipes and it's very nutritionally dense. To make this even cheaper, you can use the gelatin packets from the grocery store, they just won't have as much nutritional value.
Other Posts You Might Like
If you enjoyed this natural gelatin hair gel recipe, I think you'll like these posts, too!SaveSave