Perfect Bread Machine Loaf Recipe
Here is the perfect bread machine loaf recipe for the most delicious loaf of bread – it has worked for me dozens of times without fail and is so good, my family consumes a 2 lb. loaf in a day or two!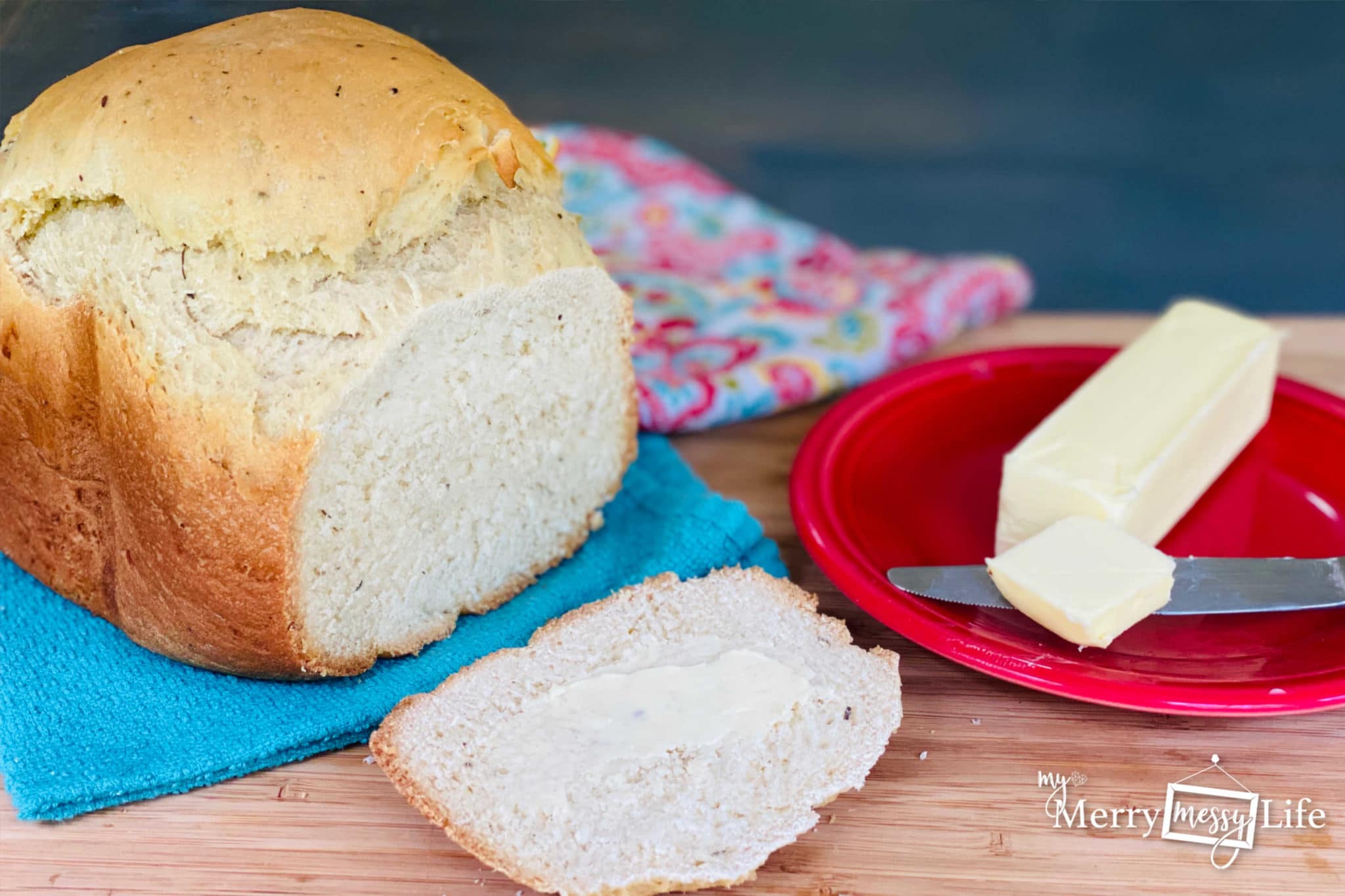 Bread making is so very satisfying, but I know it can also be intimidating in our modern times. If you're like me, the idea of spending lots of time mixing, stirring, kneading and rising bread feels overwhelming. How can I do that with 4 kids and a dog, and so much more going on? The secret? A bread machine!
The Secret to Amazing Bread Making is a Bread Machine!
A bread machine makes bread making so easy! Not only can it knead, rise and bake a loaf all in one, it can also knead and rise dough for baking homemade pretzels, calzones, pizza dough, etc.
This recipe has been my go-to no-fail perfect bread machine loaf recipe – seriously! It's never failed me so I knew I had to share with you.
And the best part is, you get to fill your home with the delicious aroma of homemade bread while you let your magic machine do the work. You literally dump the ingredients in (liquids and fats first, flour and yeast last), turn it on the correct setting, and go sit down with a glass of wine and a Magnolia Home magazine (a mama can dream about that last part anyway!).
Print
Perfect Bread Machine Loaf Recipe
A delicious and fool-proof perfect bread machine loaf recipe that me and my family love!
Instructions
Add the liquids, fats, sugar and salt to the bottom of the pan (everything but the flour and yeast).
Place the flour on top of the liquids and carve out a shallow well in the middle of the flour mound and pour the yeast in the well.
Set the cycle to Quick Bread – the cycle length should be about 1 1/2 hours total.
Once the bread is done, remove it from the machine and let cool for 5 mins, then transfer to a wire cooling rack.
Slice, add butter and enjoy!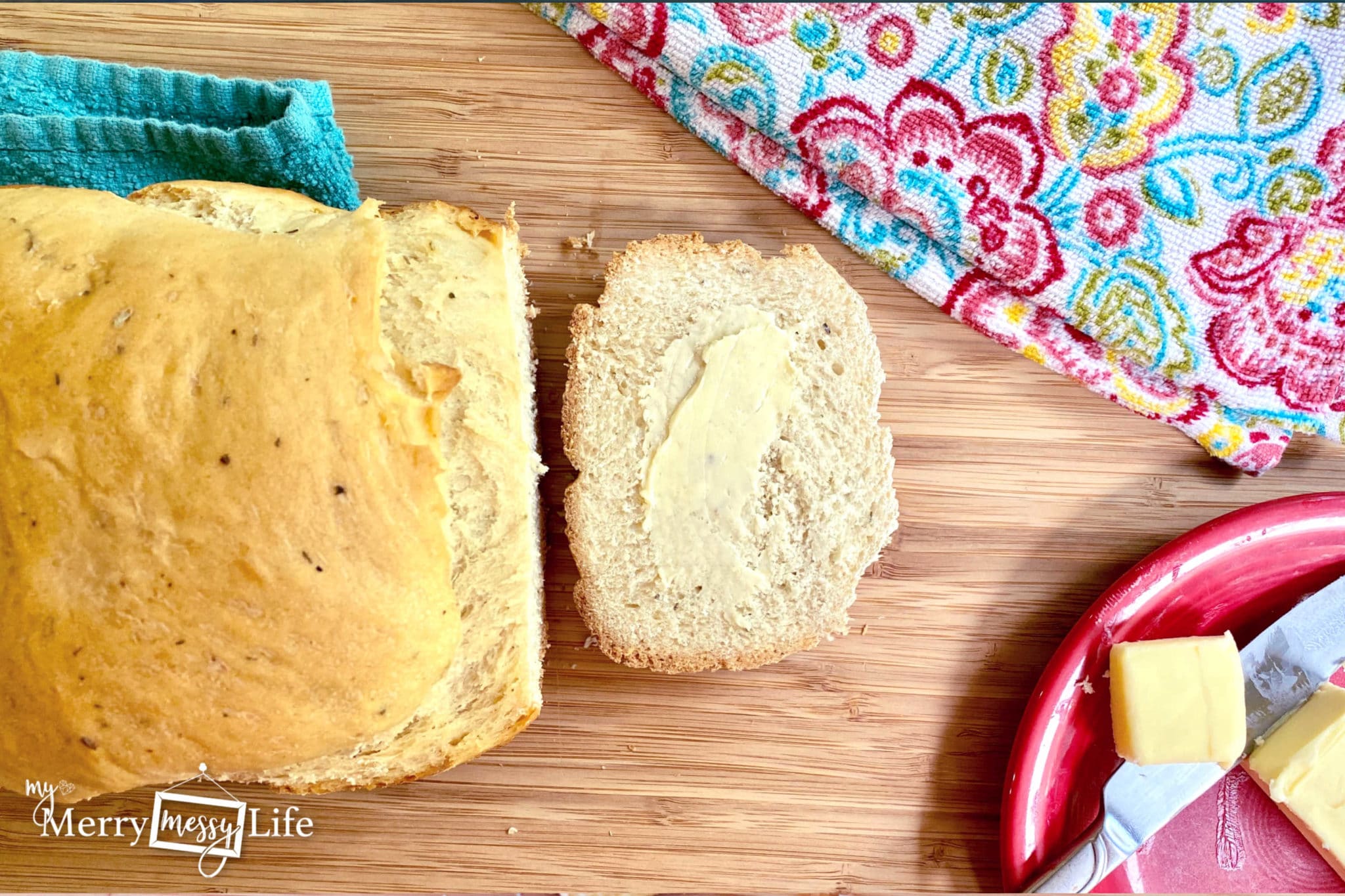 Sensitive to Gluten?
If you're sensitive to gluten and really missing bread, you can also try using all purpose gluten free flour in this recipe. It has worked well for me in the past also!
Also, make sure you check out my sweet dinner rolls recipe here to learn more about why so many people are eating gluten free and why I recommend grinding your own flour or using Einkorn or spelt flour instead.
Grinding your own flour ensures that you get way more nutrition out of the wheat berry.
Einkorn and Spelt flours contain significantly less chromosomes of gluten and are much easier to digest and are easier on the stomach. Also look into buying sprouted flour or make your own sprouted flour.