Sweet Dinner Rolls Recipe – Bread Machine
Delicious, buttery, slightly sweet dinner rolls recipe that taste like they came straight from a bakery. They're easier to make if you use a bread machine, but it's not required.
These are a huge hit with my family!
My family gets SO excited when I make these sweet dinner rolls and they always go back for seconds and thirds. My oldest, Gabriel, is especially fond of them and gets sad when there are none left. I'd make two batches at a time if I could, but there's not enough space in my bread machine for two batches!
Bread Machine Makes it Easier
The bread machine does the work of kneading and rising the bread, which is really nice because for the first hour and a half after you've put all of the ingredients in the bread machine, you just let it go! This makes it perfect so you can get to work on other things, or sit down with a cup of tea or wine and have a break. I found that the work afterwards isn't difficult, either. Here is a bread machine that I recommend on Amazon.
No Bread Machine? No Problem – Do This Instead
You can make these sweet dinner rolls easier with a bread machine. However, if you don't have one, you can still make these, you'll just need to knead the dough on a floured surface for 5-10 minutes with your hands. Then place the dough in a bowl and cover with a cloth. Put it in a warm spot and let it rise for 1-1 1/2 hours or until it doubles in size.
Why Are So Many People Eating Gluten Free?
Ever wonder why so many people are eating gluten free? I know it can seem like a fad or even that some are making itup, but I know for my family, wheat was making me and three of my four kids break out in eczema and cause constipation.
Wheat is sprayed with massive amounts of pesticides so we are literally getting small amounts of those pesticides with every bite we eat. It has also been hybridized and the hull and bran, the most nutritious part of the wheat berry, are removed to create fluffier bread that has a longer shelf life.
Wheat Contains Three Times More Gluten Today than the Wheat of Our Ancestors
Another reason is that wheat from 100 years ago only contained 14 chromosomes of gluten. Today, most commercially grown wheat contains 44 chromosomes of gluten to make fluffier bread – this is what causes so many people digestive problems and lead them to eat gluten free, and I was one of them!
For the past 6 years I've been eating strictly gluten free…until recently! I decided to try to make bread from scratch to see if Einkorn flour and freshly prepared bread would make my eczema return. I am happy to report that it hasn't at all!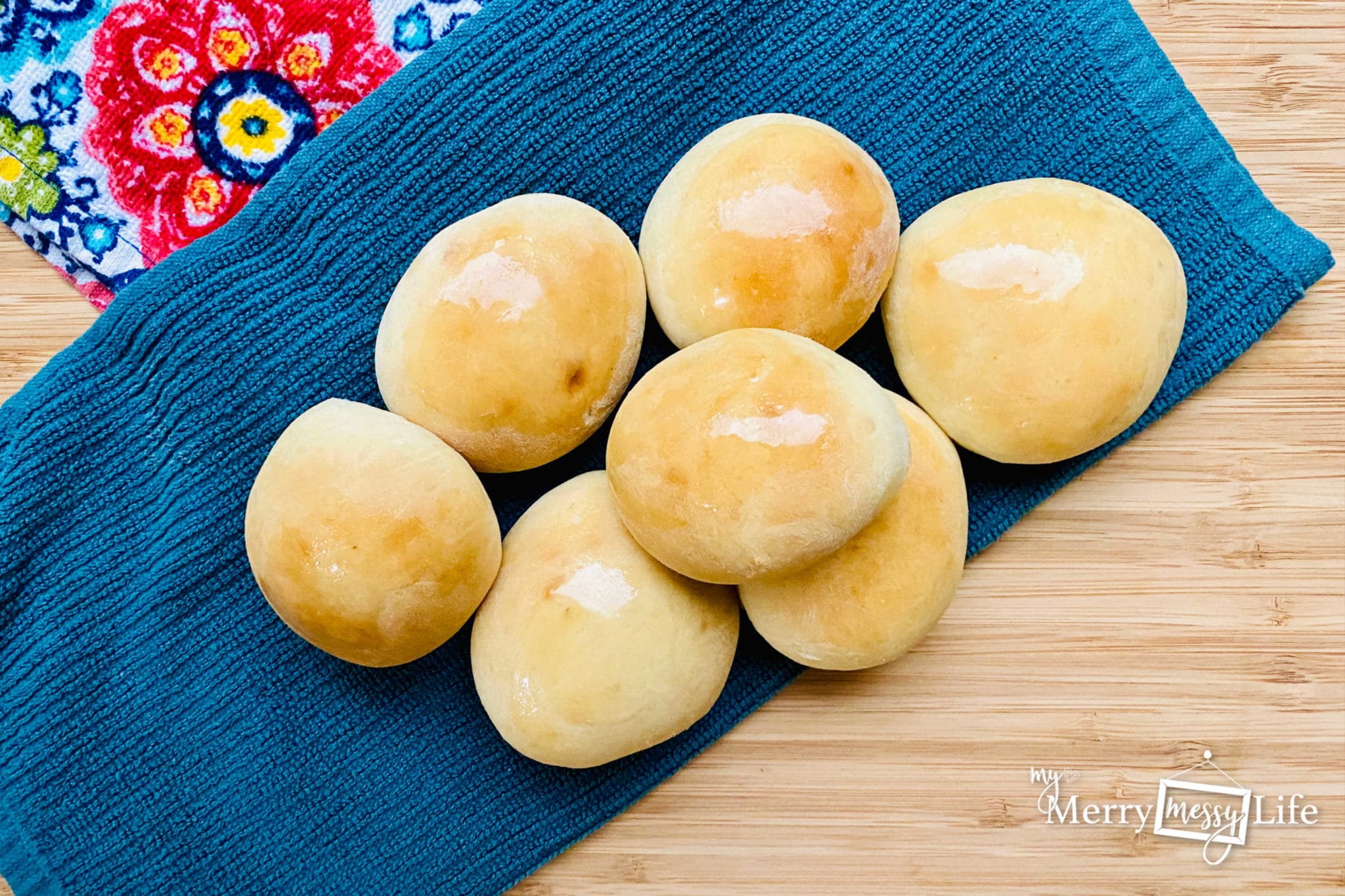 Why You Might Want to Consider Using Einkorn Wheat
Einkorn wheat is considered the world's oldest wheat, and the only wheat that's never been hybridized. Einkorn is a delicious, healthy alternative to modern, mass market wheat and can be an excellent solution for those with gluten sensitivity. It contains 30% more protein and 15% less starch than commercial wheat, and it is abundant in B vitamins and trace minerals like iron.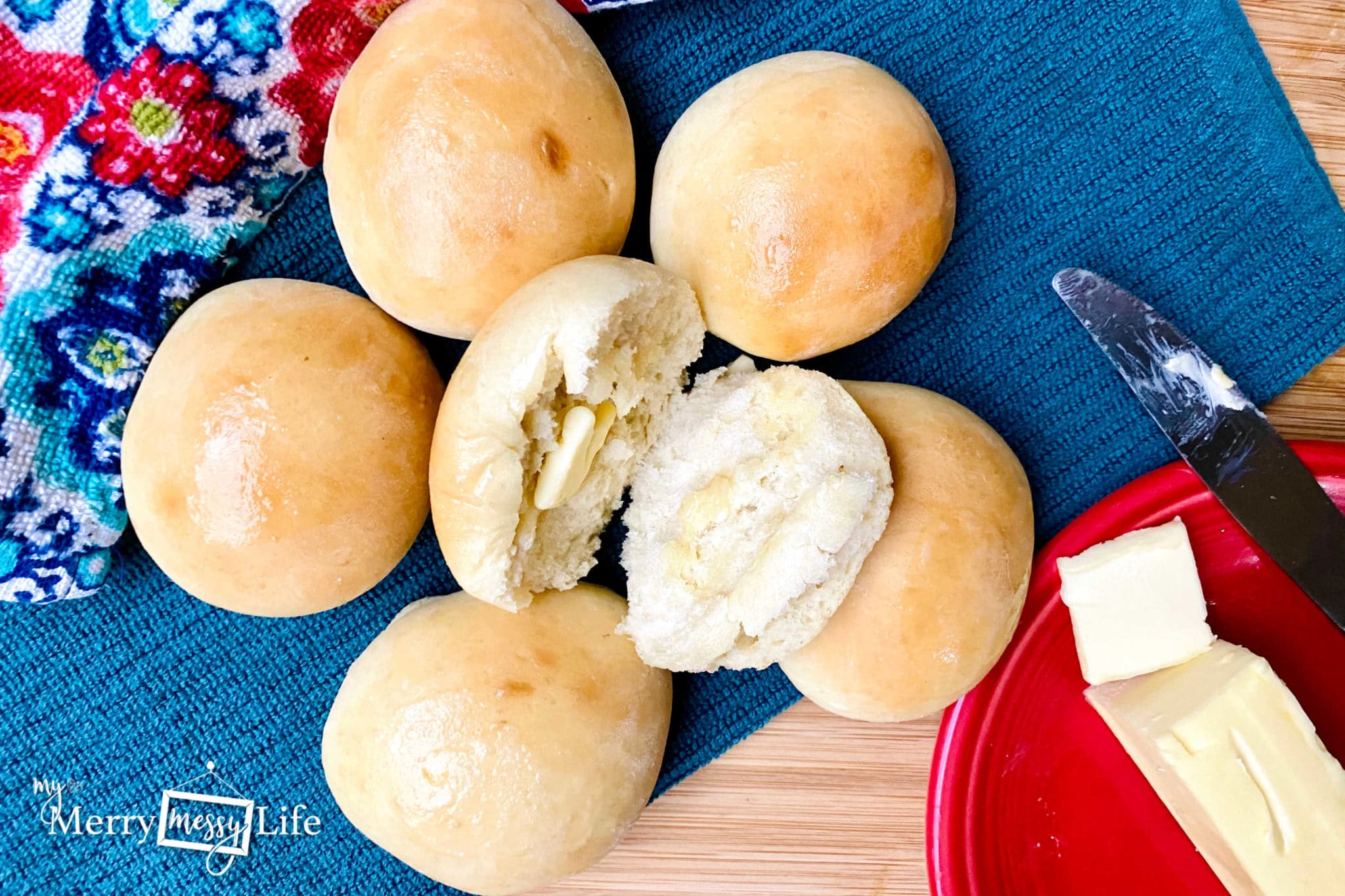 Benefits of Grinding Your Own Wheat
So why grind your own flour when it's so much faster and easier to buy it already done for you? Simple. It's WAY more nutritious!
"Grains are the seed-bearing fruits of grasses. The fact that grains are the seeds of the plant as well as the fruit and that life-giving nutrients are contained and perfectly stored within, make grains an incredibly nutritious food. In fact, of the 44 known essential nutrients needed by our bodies and naturally obtained from foods, only 4 are missing from wheat–vitamin A, B12, and C, and the mineral iodine." – Sue Becker (Source)
When you grind your own wheat, you are eating the germ, endosperm, bran and the hull. All of the nutrition is in the bran and the hull, and companies remove them in order to preserve shelf life and make fluffier bread. Even breads that say they are whole wheat are usually imposters, check with the company website to see if they are using the entire wheat berry and grinding it to see if they're telling the truth or not!
How to Make Grinding Wheat Much Easier
If you're like me, grinding your own flour can sound like a PITA 😉 or like we are back to our pioneer days! So to make it much easier, I like to grind my wheat in large batches and freeze what I don't use. It doesn't have to be thawed out – it stays in a flour consistency.
Print
Sweet Dinner Rolls – Bread Machine Recipe
Delicious, buttery, slightly sweet dinner rolls recipe that everyone in the family will love! These are made easier with a bread machine, but it is not necessary if you don't have one.
Author:
Prep Time:

2 hours

Cook Time:

15 mins

Total Time:

2 hours 15 mins

Yield:

15

rolls

1

x
Category:

Bread
1 cup

water

1

egg

3 1/4 cups

flour

1/4 cup

sugar

1 teaspoon

salt

3 teaspoons

yeast (active dry yeast)
Optional – to make garlic rolls, add 2-3 tsp. garlic powder.

2 tablespoons

butter or margarine, softened (use at the end)
Optional bread machine
Instructions
(If you're grinding your own wheat) grind your wheat berries in a Wondermill Grain Mill or a grain grinder attachment for a Vitamix.
Measure carefully, placing all ingredients except melted butter in bread machine pan in the order recommended by the manufacturer. Select Dough/Manual cycle. Do not use delay cycle.
Remove dough from bread machine using lightly floured hands. Cover and let rest 10 minutes on a lightly floured surface.
Grease large cookie sheet or use parchment paper or a silicone baking sheet. Divide the dough into 15 equal pieces and roll into balls. Place 2 inches apart on a cookie sheet.
Cover and let rise in a warm spot for 30-45 minutes. (To see if the dough is ready, press with your finger into a ball. If the dough remains, it's ready!)
Heat oven to 375°F. Bake 12 to 15 minutes or until golden brown.
Brush tops with melted butter and serve warm with butter on the inside if desired.
Notes
If you do not have a warm spot in your kitchen for the dough to rise, turn on your oven to the lowest setting for 10 minutes. Turn it off and place the rolls in there to rise (on a baking sheet, of course). If the oven is really warm, crack open the door or open it all the way. You'll just need to keep a close eye to make sure they don't dry out or start cooking.