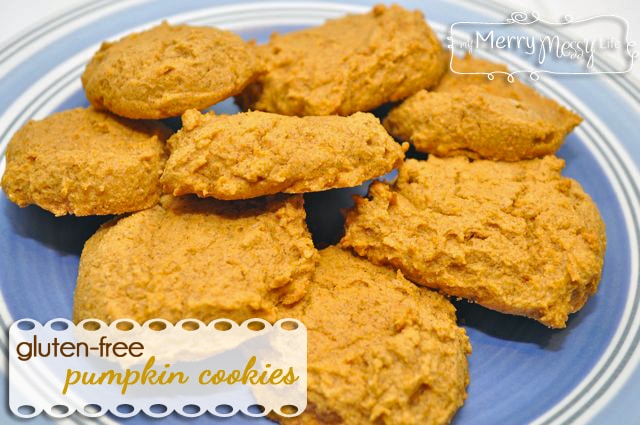 Wanna know how to get boys interested in cooking and baking? Bring out the gadgets. We have a new favorite gadget in the house to add to the fun of our West Bend bread machine, the blender, food processor, and hand mixer – our WonderMill Electric Grain Mill and the boys have given it their stamp of approval. We used it to make our own rice flour, and it was a huge success!
My dad eats a gluten-free diet and it has cured his lifelong problem with eczema. I also struggle with eczema and suspect I am also allergic to gluten, so I have been trying more and more gluten-free recipes to make the hurdle to a totally new diet a little bit easier. And what better way to do that with a delicious dessert?!
I adapted this recipe from one at allrecipes.com, and with my audience, I ground 1 cup of rice to make rice flour. I found that 1 cup of rice makes exactly one cup of flour. Easy! Big Bro was fascinated watching the rice go down the mill, and both boys love the sound it made! It was also a great teaching tool to learn about how grains are processed.
Then, I pulled out another gadget – the hand mixer. This one I let Big Bro take for a little test drive, because he's old enough to understand (and have some fear) to keep his hands out of the spinning beaters. But Little Bro? He had to be kept happy while Big Bro had a little fun, and that was NOT easy!
I used the mixer to cream the butter and sugar and then came the fun of adding the pumpkin to it. Big Bro carefully spooned it out, then both boys enjoyed tasting it. Little Bro had fun decorating his hands, shirt, face, hair, the countertop, bowl, spoon, floor and step stool with some pumpkin, then tasting it, only to make quite a disgusted face! (As fun as this looks, and it was while we were doing it, I did spend a good 30 minutes cleaning up the mess! Then, had to rest my pregnant self with my feet up just to recover!).
(This picture doesn't even BEGIN to show the mess Little Bro made!)
Then I got Big Bro's help in stirring all the dry ingredients together (while Little Bro was "stirring" in his can of pumpkin leftovers and happily smearing it all over the white countertop). He stirred the rice flour, baking powder and soda, cinnamon, and corn starch. He does this with the utmost diligence, then starts to make "sand piles" out of it where his pretend excavators will dig, and there's a whole soundtrack to go along with that!
Then, we spooned the dough onto a cookie sheet and baked for 10 minutes at 350 degrees, but not without a thorough job of cleaning the beaters, however. That is an important step in the baking process, especially when the recipe doesn't call for any eggs.
And here's the recipe!
Print
Pumpkin Cookies with Rice Flour Recipe – Gluten-Free
Gluten-Free Pumpkin Cookies with Rice Flour
Prep Time:

15 mins

Cook Time:

10 mins

Total Time:

25 mins
1 teaspoon

baking soda

1 teaspoon

baking powder

1 teaspoon

cinnamon

1 teaspoon

all-spice or pumpkin spices

1 cup

white rice flour

¾ cup

corn starch

½ cup

butter or shortening, softened

¾ cup

granulated sugar or raw sugar

1 cup

canned pumpkin

½ cup

of walnuts or pecans if desired
Instructions
Stir or sift all the dry ingredients together – baking powder and soda, rice flour, corn starch, spices, and nuts (which I didn't use).
In a separate bowl, cream together the butter and sugar. Add to it the pumpkin and beat again.
Slowly add the dry ingredients to the wet, stirring as you go. I did not use the hand mixer, just a spoon.
Spoon by the spoonful onto a greased or non-stick cookie sheet (or even on parchment paper), and bake at 350 degrees for 10 minutes.
This post is part of the Grain Mill Challenge to challenge bloggers to use whole grains. This post is also published on the Grain Mill website.
This post is linking up at:
Tiny Tip Tuesday at Nature's Nurture
Frugal Days Sustainable Ways at Frugally Sustainable