Healthy Pumpkin Spice Latte Recipe
Here's a healthy Pumpkin Spice Latte recipe you can make at home! It'll save you a LOT of money, time and you can feel confident knowing exactly what is going into your belly.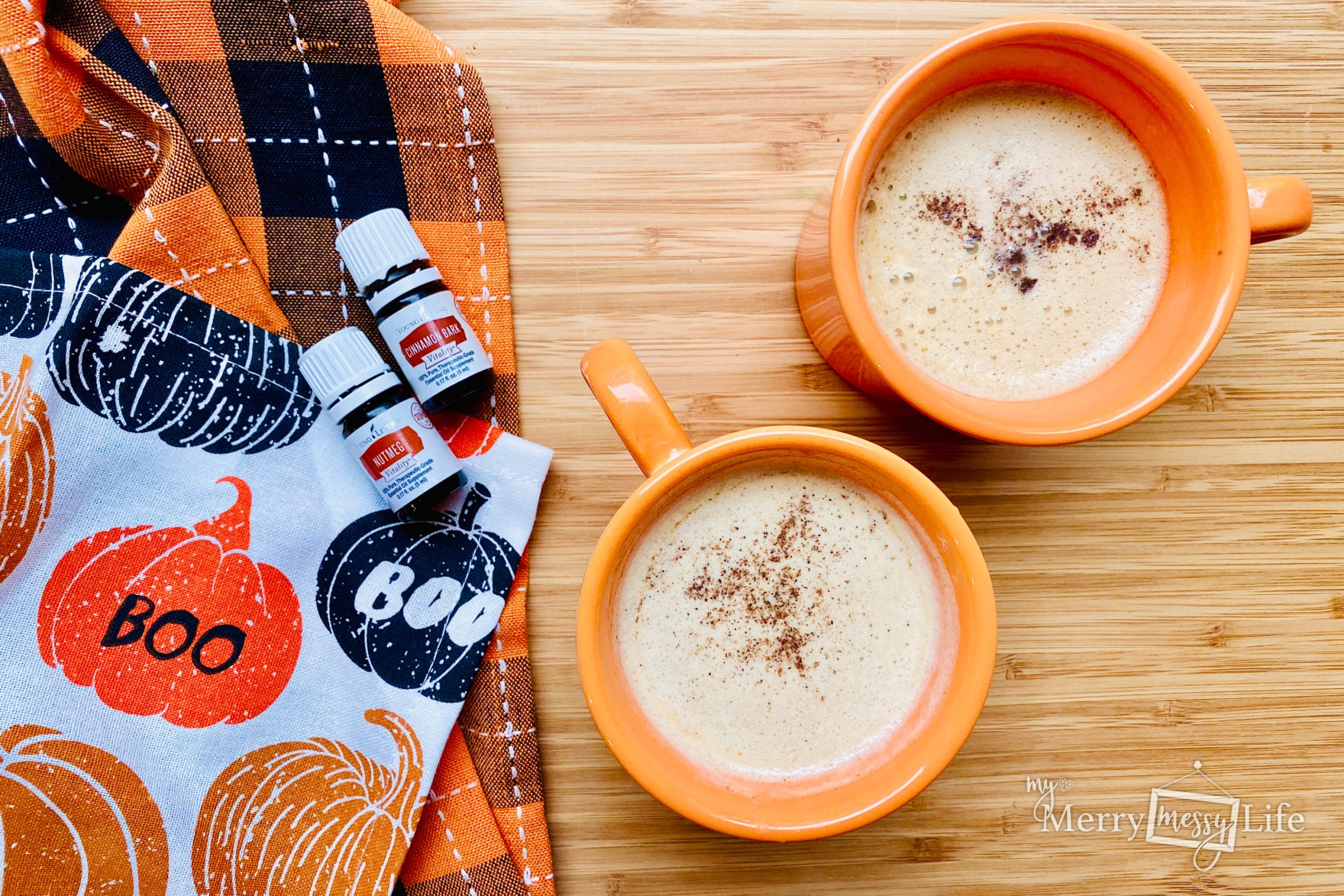 Pumpkin Spice Latte Season is Like a Cult LOL
I know Pumpkin Spiced Lattes have been a THING for many years BUT I had never gotten into them because I love the coffee I make at home and just don't have much of a desire to get coffee at Starbucks or Dunkin' Donuts. But this year I saw so many of my friends' PSL posts on Facebook that I couldn't stand it anymore and found myself at a Starbucks drive through buying a tall PSL (with half the pumps so it was way less sugary).
Two days later I was back.
Two days later I was back again!
So…needless to say, I see what the buzz is all about finally! They really are yummy, especially when I can get just one pump of the syrup – way less sugary. But this is not a habit I want to continue! There are many ingredients in their drinks that are NOT healthy and even considered toxic.
What is In Starbuck's Pumpkin Spice Latte Syrup?
But what exactly is in that syrup? Starbucks has admitted that it has:
Caramel food coloring (which has been shown to be a neurotoxin)
Artificial flavors (could be any number of ingredients, many of which are toxic)
Toxic dose of sugar (spikes your insulin).
Preservatives
Sulfites (can cause allergic reaction, same chemical found in American wines that bother many people)
Non-organic milk
I try to consume as few of those kinds of ingredients as I can (see my article on How I Ditched Processed Food and Switched to Real Food here). For more information on the toxins found in Pumpkin Spice Lattes from Starbucks, see this article from Food Babe.
So I created a healthy version that you can customize it to fit your dietary desires!
Print
Healthy Pumpkin Spice Lattes
Here's a healthy, all real food version of the very popular pumpkin spice lattes!
Author:
Prep Time:

5

Cook Time:

5

Total Time:

10 minutes

Yield:

4 cups

1

x
Instructions
Combine the milk, honey, pumpkin puree and vanilla extract in a pot on the stove on medium heat. Bring to a light simmer while stirring with a fork. Remove from the heat and add the essential oils, or a tsp. of spice. Use the immersion blend to make it frothy (optional). Fill your coffee mug halfway with coffee. Add the milk to fill the rest of the way. Add a dash of spice to the top as a pretty garnish and enjoy!
Other Fall Recipes You Might Like:
If you liked this healthy pumpkin spice creamer recipe, you might also like these recipes on my blog: