Spiced Honey Apple Pie Recipe – Gluten-Free
Spice up your plain 'ole apple pie recipe with this one – just in time for the holidays! And with a gluten-free crust, everyone can indulge!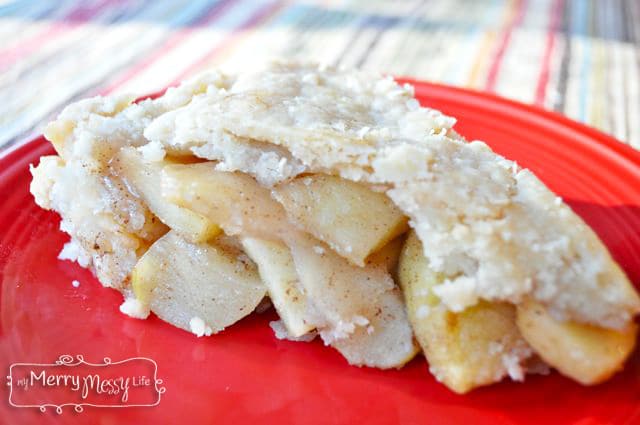 Pies, soups, mugs of hot cocoa, apple picking, pumpkins…I feel warm and cozy just thinking about fall and the coming holidays. It's getting quite cold here tonight, so it was the perfect afternoon to make an apple pie with my little sous-chef, Gabe.
We spent many an afternoon last fall baking our hearts out together, so when I chose to go gluten-free this spring to deal with my eczema, I was so worried my nostalgic baking days were over. Then along comes Bob's Red Mill line of gluten-free products! Ever since I discovered them in my grocery store, I've been baking like I didn't go gluten-free. I love their GF chocolate chip cookie mix and oatmeal – they are delicious and are both certified gluten-free, which is a very important distinction.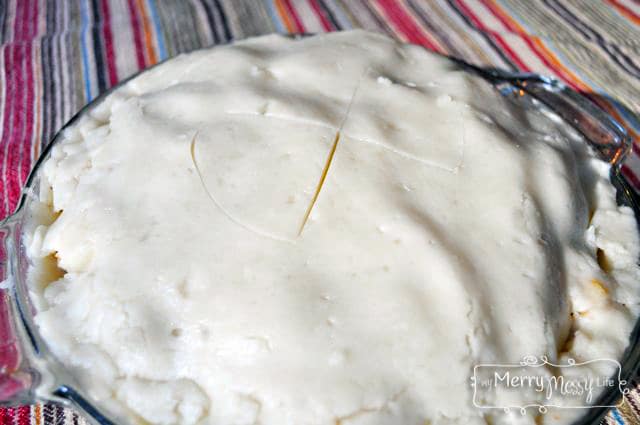 The Importance of Being Certified Gluten-Free
Many products claim they are gluten-free, but if they are not certified, BEWARE. Seriously. I've had nasty outbreaks of eczema from supposedly gluten-free products that aren't because they are either processed in a facility that uses wheat (so it sticks to other food) or, as in the case of oatmeal, it is grown next to fields of wheat and even crop-rotated with wheat. In other words, the food still gets contaminated and really affects those with Celiac Disease, leaky gut syndrome and folks with severe sensitivities to the gluten found in wheat.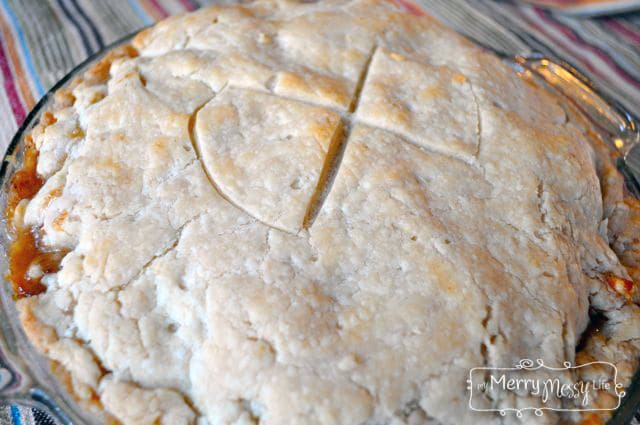 Fun to Make with Your Kids
Gabe had tons of fun making the gluten-free pie crust from Bob's Red Mill. It was the perfect sensory experience for a preschooler – he was up to his elbows in the bowl and was eager to help me form it into a ball. You could hardly tell it was any different from a pastry crust made of flour – very similar consistency.
Spiced Honey Apple Pie
We love flavor and spices in my house (not spicy, but spice) so I put a twist on the traditonal apple pie. This one has all-spice, cinnamon and nutmeg and is made with pure, raw honey and not sugar.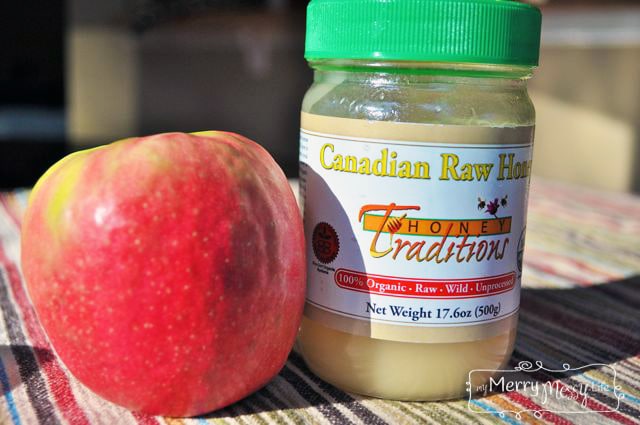 The key to this pie is these delicious, juicy Pink Lady apples (locally grown) and this decadent raw honey.
The Recipe
Print
Spiced Honey Apple Pie – Gluten-Free
7

medium apples (sweet, fresh ones are best, like Pink Lady and Honeycrisp), or 8 small ones

⅓ cup

of raw honey (I buy this

one

from Tropical Traditions – it is downright decadent!)

1

–

2

teaspoons all-spice

1

–

2

teaspoons cinnamon

1

–

2

teaspoons nutmeg

2

slices of lemon, squeezed over apple mixture
Zest of

1

lemon

½ teaspoon

natural sea salt

⅛ cup

almond milk (if dairy-free)

1

package of Bob's Red Mill Gluten Free Pie Crust
Instructions
Peel the apples then cut and core them. Either cut them in wedges or cubes, both are fine.
If you have honey similar to mine that is truly raw, you'll need to warm it up (stovetop is best) so it will be liquid. Be careful not to overheat as that will zap out the nutrition.
Mix all of the ingredients (besides the pie crust) in bowl by stirring with a spoon. Done, easy!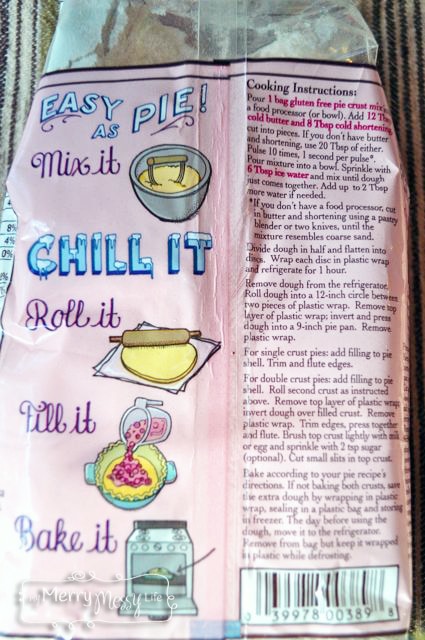 The Pie Crust
Then, I made the pie crust following the directions on the package (which are very clear and easy to follow) with one main exception – I replaced the butter for (affiliate link) coconut oil as I can't have dairy. As coconut oil is solid at room temperature, I also warmed it in the microwave.
I then had to add about 5 tablespoons more cold water to really make it stick together.
The Result?
Absolutely delicious. The crust is so thick and really tastes like a traditional pastry. You'd never know the filling has no sugar and the crust is gluten-free! Make it for your friends and family this holiday season and they might be happily fooled as well.
This post is sponsored by Bob's Red Mill. I was given a gluten-free pie crust and monetary compensation in return for an honest review. I chose to review it because my pantry was already full of Bob's Red Mill gluten-free products.