Wintertime is the perfect time for baking. I love how the oven warms the kitchen and a yummy cake cooking in the oven fills the house with a homey, sweet aroma. Plus, it gives me and my toddler, Gabe, an activity to do in the afternoons when the hours can drag on like days while we wait for daddy to get home!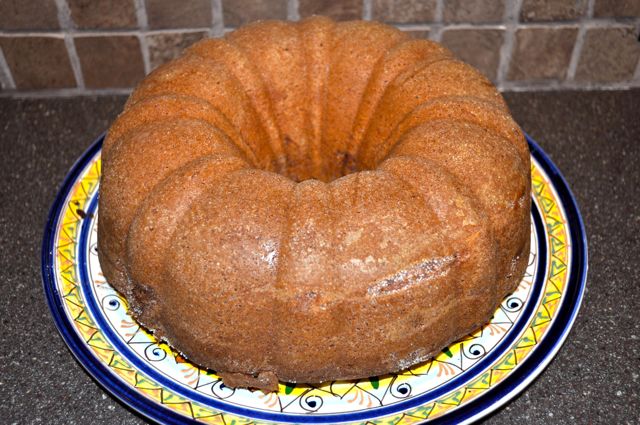 Here's another one of my grandmother's special recipes, but the funny thing is, I never remember her making this one, but she made sure it appeared in her church's cookbook, so I guess it must've been special to her. I wish she was around so I could ask her about it! This cake is really more of a breakfast/coffee cake that's really good in the morning when you want something sweet.
Let's get started! You'll need: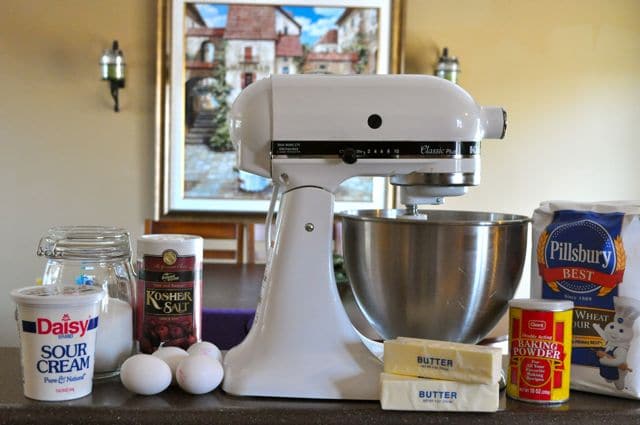 3 1/2 cups plain flour (or whole wheat)
1 tsp. baking powder
1 tsp. salt
2 cups (1 pint) sour cream
2 tsp. baking soda
1 cup butter  (two sticks)
2 cups sugar
4 eggs
1 tsp. vanilla
Grab your favorite toddler and start mixing!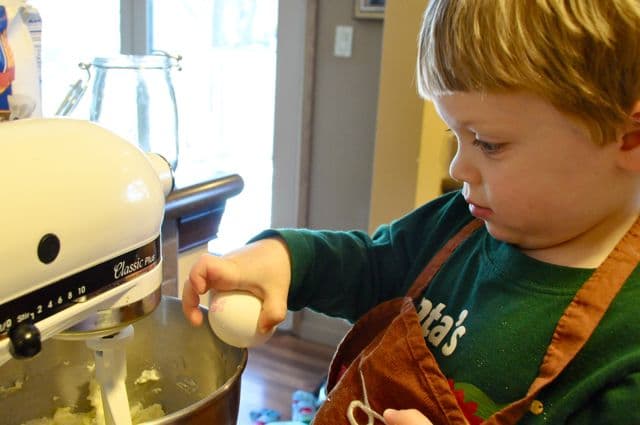 Cinnamon Swirl Mixture: 
1/2 cup chopped pecans
1/2 cup sugar
2 tsp. ground cinnamon
Mix flour with baking powder and salt and set aside. In another bowl, combine sour cream and soda and set aside. In a mixer, cream butter and 2 cups sugar until light and fluffy. Add eggs one at a time, beating well after each addition. Add vanilla and gradually add the flour mixture, alternately with sour cream mixture, beginning and ending with flour mixture.
In a greased and floured 10-inch tube pan (bunt), spoon in 1/3 of the batter, then 1/2 of nut mixture and repeat 2 more times. Take a knife and stick it all the way into the batter, then swirl around the pan.
Bake at 350 degrees for about 1 hour or until cake just begins to pull away from the sides of the pan. Cool in pan for 15 minutes, then remove from pan and finish cooling on rack.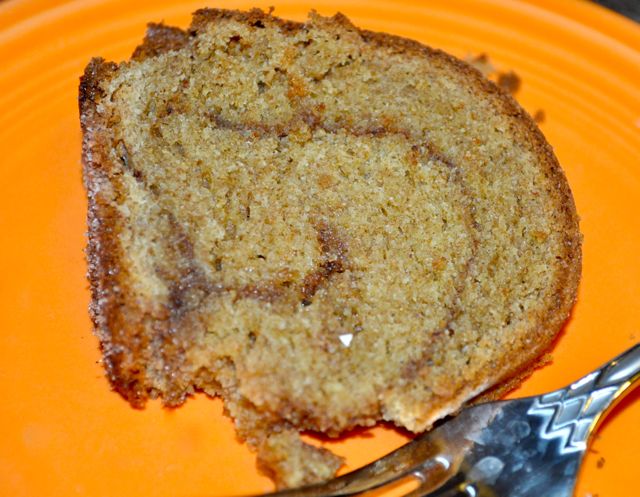 See the lovely swirl?