DIY Natural Hand Sanitizer Gel
A DIY natural hand sanitizer gel that truly kills germs but keeps your hands soft with aloe vera and essential oils. It's super easy to make!
When to Use a Hand Sanitizer
Hand Washing is Still Best
The CDC recommends hand washing over using hand sanitizers as it truly is the best way to remove germs. Soap actually breaks down the outer wall of the virus cell and kills it, plus the actual scrubbing action of hand washing physically removes dirt and germs. The recommendation is to wash for 20 seconds or more and to do it after using the restroom, touching your face, after touching surfaces that could have germs, and before eating. To make your own natural foaming hand soap, check out my recipe here!
When hand washing isn't an option, that's the time to use a hand sanitizer.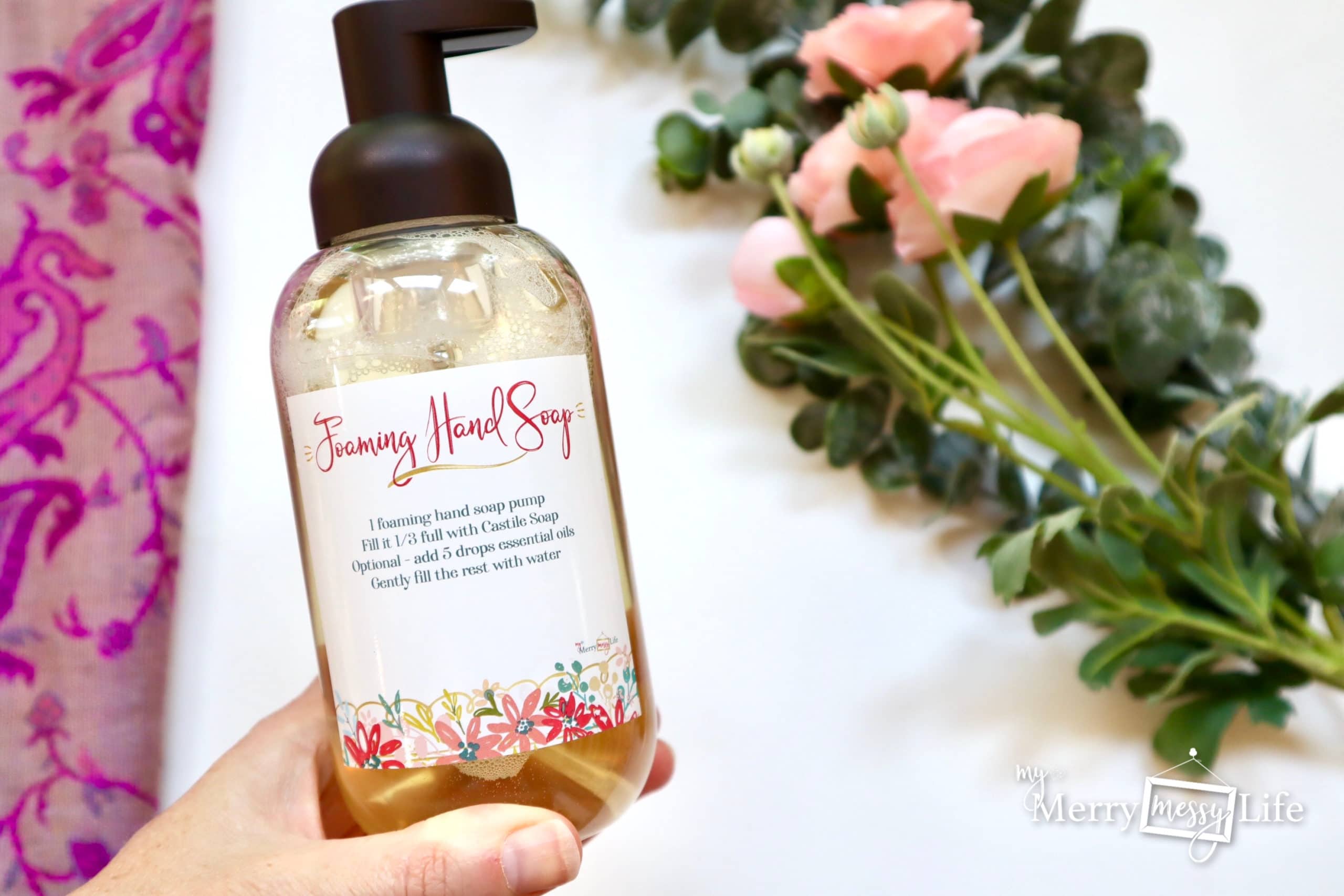 Hand Sanitizers Do Not Kill All Germs
According to the CDC, alcohol-based hand sanitizers do not kill ALL germs like norovirus, some parasites, and Clostridium difficile, which causes severe diarrhea. They also may not remove harmful chemicals, such as pesticides and heavy metals like lead. Handwashing is much more helpful for removing dirt and chemicals.
Toxins in Hand Sanitizers
A quick search of store-bought hand sanitizers at the EWG.org will show that most are not highly toxic which is great! The worst one is a 4 on a scale of 0-10, with 10 being the most toxic (see here). The main ingredient to be concerned about is artificial fragrance.
Artificial Fragrances
I've written about the dangers of artificial fragrances many times here on the blog! Artificial fragrances can trigger asthma attacks, worsen allergies, and cause inflammation in the sinuses that can lead to more frequent colds and respiratory infections. That's why I prefer to scent my homemade products with essential oils (read more about them below).
Fake fragrances disperse particles of formaldehyde and phthalates (thy-lates) into the air. Phthalates are small particles of plastic that are used to bind the artificial fragrance molecules together. We then breathe in those tiny particles of plastic and they get into our nose and lungs – yuck!
Learn About the Ingredients
To make your DIY natural hand sanitizer gel effective, the CDC recommends that hand sanitizers must contain 60% or more alcohol (of the total volume) in order to be effective in killing germs. If you use less than 60% alcohol (of the total volume), it may only reduce the growth of germs but not kill them outright.
Rubbing Alcohol (Isopropyl Alcohol) or Pure Grain Alcohol
Rubbing alcohol is very effective in killing germs, however, it can be irritating to the lungs and should be used in a well-ventilated area. The EWG.org gives it a low risk (see here) for asthma and respiratory concern. It's also very toxic if ingested, so make sure to keep it away from children so they don't ingest it.
You could also use pure grain alcohol, like Ever Clear at 190 proof, or 90% alcohol for this particular recipe.
The reason I chose it is because it has been proven to kill the flu virus (source) and much safer to use than say, Lysol Disinfecting Spray or store-bought hand sanitizers that contain artificial fragrances.
If you'd rather not use it, then check out my hand purifying spray here. However, it is not proven to kill viruses and bacteria.
Precautions to Take:
Rubbing Alcohol can destroy the finishes on furniture, so this is better to use on cutting boards, kitchen countertops and other non-porous surfaces to disinfect.
Also, do not ever mix it with chlorine bleach as the combination of the two creates cholorform – a toxic compound that releases toxic and corrosive fumes (source).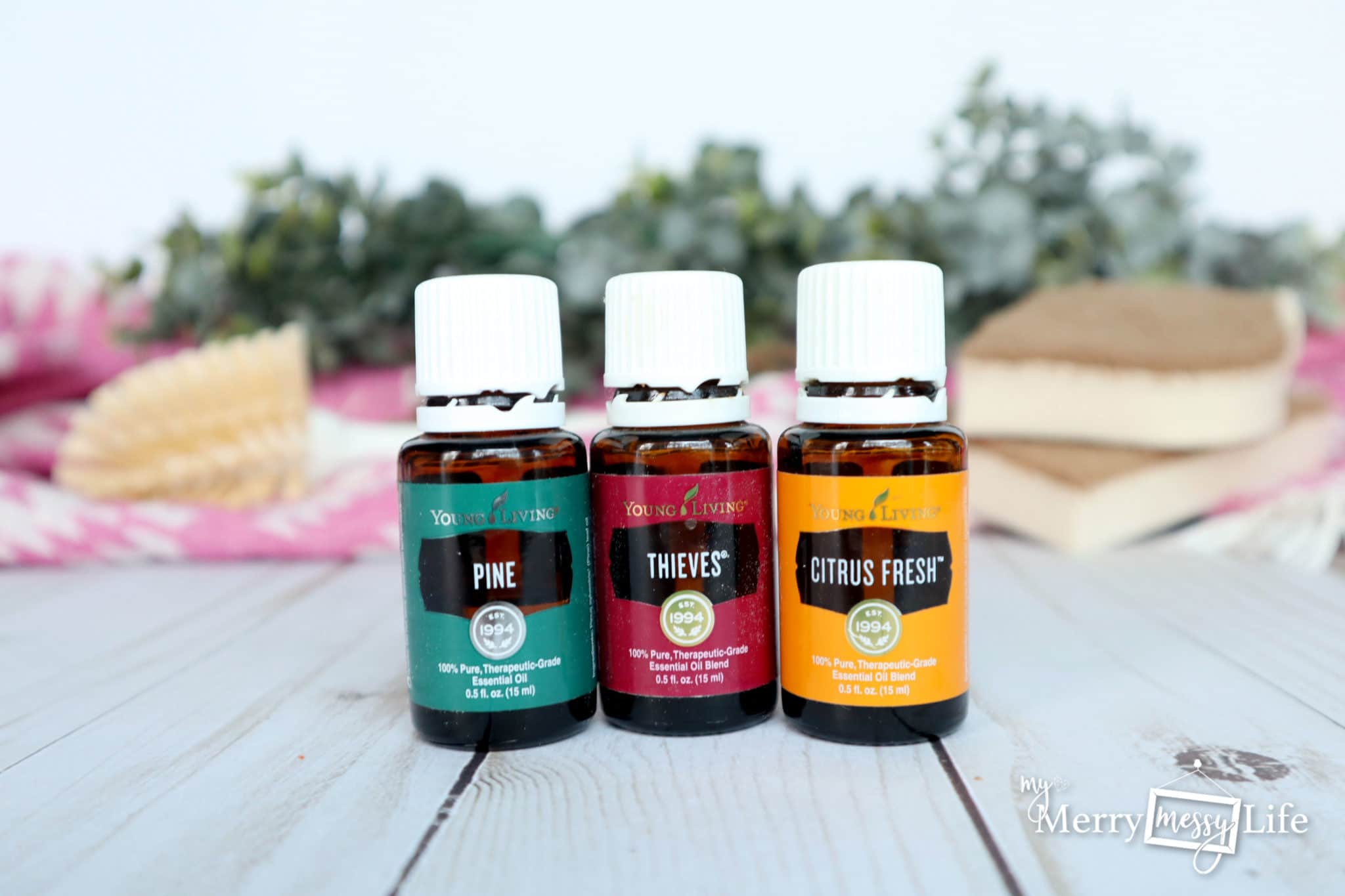 Essential Oils
Essential oils are wonderful to use in cleaning, laundry, bath, body and beauty products and for your health. I only use Young Living Essential Oils as I've found them to be the best and most effective ones on the market. They have starter kits that make using oils for your health easier to learn about and have success with! Learn more about their oils here.
Print
DIY Natural Hand Sanitizer Gel
An all-natural, nontoxic hand sanitizer gel recipe that kills most germs and viruses like the flu virus.
Instructions
In a medium bowl, combine all ingredients and stir well. Transfer to the bottles. Use on the hands whenever needed. For best results, wash your hands with soap and water for at least 20 seconds first. The alcohol in it may be drying to the hands so use sparingly and only when needed.
Notes
If you use the full recipe, it makes 8 2 oz., or 4 4 oz. bottles – enough to last quite a while or to give out to friends and family! Store in a dark cabinet to protect from heat and sunlight. Heat and sunlight break down essential oils and remove their therapeutic properties. This recipe contains 60% alcohol as per the recommendations of the CDC. You can alter the recipe to contain a higher concentration of alcohol by increasing the alcohol and reducing the Aloe Vera by the same amount.